Dan Fitch's fingers are blistered from continual calculator bashing, as he crunches the numbers ahead of the weekend Premier League action.
Check out his 6 surprising Premier League statistics below.
1. Liverpool v Sheffield United
Liverpool have won all their Premier League games this season. Their record at Bramall Lane though will give hope to Sheffield United, their title rivals Manchester City and embittered fans of Everton and Manchester United.
Liverpool have never won a Premier League match at the home of Sheffield United (P3 W0 D2 L1). Can the Blades cut through the Liverpool defence?
2. Brighton v Chelsea
It's fair to say that Brighton's record against Chelsea is not good. They have lost all of the eight league encounters against the Londoners and another loss would bring about an unwanted record.
Brighton's eight defeats to Chelsea makes them the joint holders of the record for the most games played against a club, while losing every match. Bournemouth lost all eight of their league games against Wimbledon and they will no doubt be hoping that Chelsea can wipe their name out of the history books with a victory on Saturday.
3. Crystal Palace v Norwich
The mere fact that Crystal Palace are playing Norwich on Saturday should be enough to terrify everyone associated with both clubs.
In each of the four seasons that Crystal Palace and Norwich have been in the Premier League at the same time, at least one of them have been relegated – the Eagles went down in 1992-23, both were relegated in 1994-95 and 2004-05 and Norwich sank back to the Championship in the 2013-14 and 2015-16 seasons.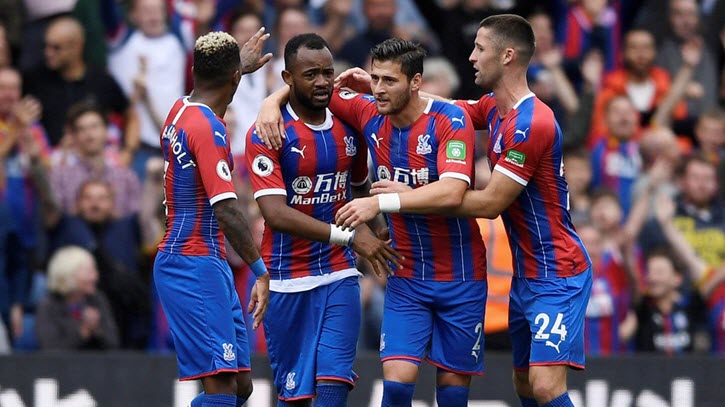 4. Tottenham v Southampton
It's been a bad week for Tottenham. A dodgy VAR decision in their match against Leicester ensured that they are the only team in history to have gone 2-0 up and still lose 2-1. Worse was to come against League Two side Colchester in midweek, when they crashed out of the EFL Cup on penalties.
Put simply, Mauricio Pochettino really needs a win and luckily for him the omens are good. Southampton have lost 18 Premier League games against former managers, which is more than any other club.
5. Everton v Manchester City
If Manchester City score the first goal in their televised match against Everton on Saturday evening, then you might as well turn it off.
Since Marco Silva became the Everton manager, they have failed to win a single match in which they went behind, claiming only four points in the 21 matches when opponents took the lead (W0 D4 L17). During this period, no other club has such a bad record from losing positions.
6. Manchester United v Arsenal
There are no certainties in football, but it has to be said that everything is pointing towards a penalty being awarded in Manchester United's match with Arsenal on Monday.
Each of Arsenal's last four Premier League games have seen a penalty given. Manchester United have been awarded the most penalties this season with four and the three that Arsenal have had awarded against them, is also the most in the Premier League. Just plant that ball down on Arsenal's penalty spot now and be done with it.
Arsenal
Brighton
Chelsea
Crystal Palace
Everton
liverpool
manchester city
Manchester United
Norwich
Sheffield United
southampton
tottenham