Dan Fitch is on the hunt for the juiciest statistical nuggets to whet your appetite for the weekend Premier League action.
Check out his six surprising stats below.
1. Southampton v Bournemouth
Sky's Friday Night Football coverage began as a painfully banter-heavy experience which was quickly ditched for a more traditional approach. Bosses realised that viewers had no more of an appetite for seeing Jeff Stelling not wearing a tie on a Friday, than they did on any other night of the week.
At least the football is likely to be entertaining when Southampton host Bournemouth on Friday. Since Bournemouth made their Premier League debut in the 2015-16 season, both teams have scored in 88 of their games, with only the similarly devil-may-care Arsenal (90) and Leicester (91) registering more.
2. Leicester v Tottenham
Harry Kane spent an unhappy few months on loan at Leicester in 2013, during which time he scored a mere two goals in fifteen appearances. Back then, Kane's chances of becoming one of the world's best players seemed about as likely as Leicester's hopes of winning the Premier League…
Fans of the Foxes were not kind to Kane during his spell at the club and he's been punishing them ever since. Kane has scored more goals against Leicester than any other team, with his record currently standing at 13 in twelve matches.
3. Newcastle v Brighton
To say that Brighton could do with a striker like Harry Kane may seem like an incredibly obvious statement, but it becomes somewhat pertinent when you consider this surprise statistic.
The Brighton schemer Pascal Gross has carved out a whopping 148 goalscoring chances in the English Premier League since his debut for the club at the start of the 2017-18 season, which puts him in seriously good company.
Over this period, only Eden Hazard (182), Christian Eriksen (178) and Kevin De Bruyne (161) have made more.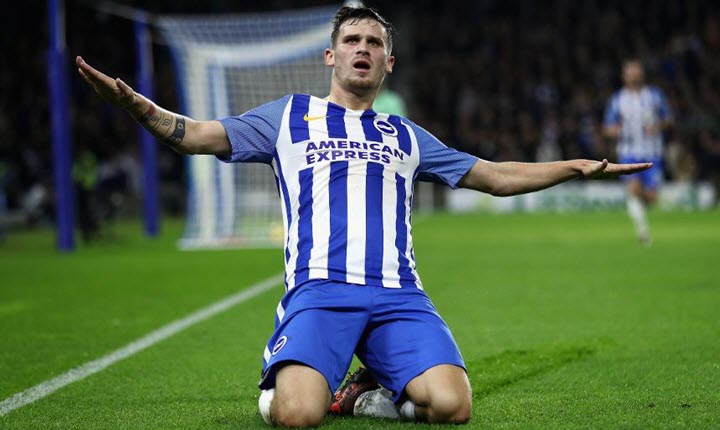 4. Everton v Sheffield United
The Toffees have now conceded at least two goals in each of their last four matches and when you consider that one of those games came against Lincoln, it may be time to ask some questions of the Everton defence.
Since Marcus Silva joined the club his team have conceded 19 goals from set-pieces, more than any other club in the Premier League. Get any Sheffield United player over 6ft tall in your fantasy side.
5. West Ham v Manchester United
Sometimes a small stat can tell a big story and this one spins a tale that maps the decline of the once great Manchester United.
West Ham have won two of their four most recent home matches against Manchester United in the Premier League. That's as many as they had won in their previous 19 home games against the Red Devils.
6. Chelsea v Liverpool
Speaking of change, have you noticed that Chelsea actually have some English players in their team these days? Gareth Southgate now has Stamford Bridge saved on his sat-nav favourites, such is the array of English talent on display at Chelsea.
In fact, the last eleven Premier League goals scored by Chelsea, have all been netted by Englishmen. The last time eleven Chelsea goals were scored by purely English players was way back in the 1993-94 season.
Bournemouth
Brighton
Chelsea
Everton
leicester
liverpool
Manchester United
Newcastle
Sheffield United
southampton
tottenham
West Ham