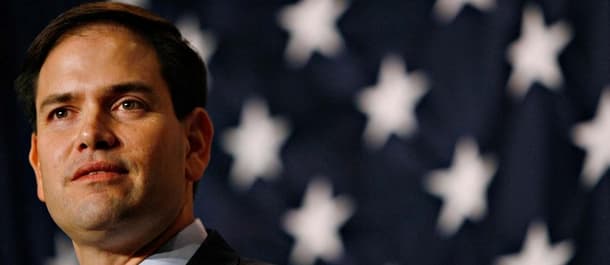 The battle to represent the Republican Party in next year's American Presidential Election is hotting up and surely it is a betting market that features a value contender.
Jeb Bush is the long-standing favourite to be the Republican Party candidate but one can think of several reasons why he is unlikely not to follow in the famous footsteps of his father, George HW Bush, and his brother, George W Bush, both of whom not only fought for the presidency but secured it.
First, Bush is the Republican Party favourite and the record of market leaders in Grand Old Party race is poor. In 2008, Rudy Giuliani, Mitt Romney and Fred Thompson were favourites who flopped. In 2012, Herman Cain, Newt Gingrich, Sarah Palin and Rick Perry suffered the same fate. Clearly being the early Republican Party frontrunner is a negative.
Second, Bush really ought to be polling much better than he is currently given the name recognition that he enjoys over most of his Republican Party rivals. Bush is polling at around 10 per cent for the Republican Party nomination, which is pitifully low given the advantage that he holds through having a father and a brother who used to live at the White House. Bush is a household names throughout the United States of America and there is a very good chance that voters have made up their minds about him already.
And third, do American voters want to live under a fourth Bush administration – George HW Bush served one term and George W Bush served two terms – given the poor light in which many people regard the latter's eight years? All things considered, Bush feels like a false favourite.
Donald Trump is making the American Presidential Election race fun to watch but surely the real estate developer, business author and television personality has no chance of representing the Republican Party in the main event, let alone succeeding Barack Obama in the White House. That Totesport is quoting Trump at odds of 3.75Bet €100 to win €37511/4Bet £100 to win £375+275Bet $100 to win $3752.75Bet HK$100 to win HK$3752.75Bet Rp100 to win Rp375-0.3636Bet RM100 to win RM375 to secure the Republican Party nomination is an insult to the intelligence of its punters. Even Boylesports is having a laugh if it thinks that Trump deserves to be trading at odds of 8.00Bet €100 to win €8007/1Bet £100 to win £800+700Bet $100 to win $8007.00Bet HK$100 to win HK$8007.00Bet Rp100 to win Rp800-0.1429Bet RM100 to win RM800.
The only candidate for the Republican Party nomination who has good credentials and trading at single-digit odds is Marco Rubio. There has been a market move towards Rubio in recent weeks but Ladbrokes' odds of 4.00Bet €100 to win €4003/1Bet £100 to win £400+300Bet $100 to win $4003.00Bet HK$100 to win HK$4003.00Bet Rp100 to win Rp400-0.3333Bet RM100 to win RM400 represent a decent investment given the issues facing Bush and Trump.
Ben Carson and Carly Fiorina are making waves in Republican Party circles right now but neither the retired neurosurgeon nor the former business executive has won an election for office, whereas Rubio is a political veteran for someone in his mid 40s. Rubio has been a member of the American Senate since 2011 and prior to that he was speaker of Florida's House of Representatives. A Cuban American native of Miami, Rubio has performed well in the recent Republican Party debates and, if anyone from the Grand Old Party is going to do in 2016 what Obama pulled off in 2008, he is the man.
Rubio strikes one as the most electable Republican Party candidate should the non-political trio of Carson, Fiorina and Trump fall away as the primaries near – they will get under way in Iowa in February. Rubio is acceptable to many parts of the Republican Party base, he is a great orator and, as a Cuban American, he appeals to Hispanic voters.
In summary, Rubio is the only one of the five favourites for the Republican Party nomination who does not have obvious shortcomings and whose star appears to be the rise.
Tips Summary
Marco Rubio to represent Republican Party in next year's American Presidential Election
July 2016
Odds: 4.00Bet €100 to win €4003/1Bet £100 to win £400+300Bet $100 to win $4003.00Bet HK$100 to win HK$4003.00Bet Rp100 to win Rp400-0.3333Bet RM100 to win RM400
American Presidential Election
George HW Bush
George W Bush
Herman Cain
Jeb Bush
Marco Rubio
Newt Gingrich
Republican Party
Sarah Palin