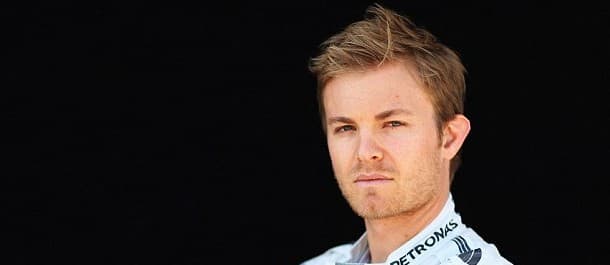 Bookmakers overreacted to the Malaysian Grand Prix result and one thinks that the odds-compiling fraternity has read a little too much into the Chinese Grand Prix result as well.
The mistake that bookmakers made after the Malaysian Grand Prix was to rate Ferrari driver Sebastian Vettel as a live threat to the Mercedes duo, Lewis Hamilton and Nico Rosberg. As one wrote in previewing the subsequent Chinese Grand Prix last week, Vettel's Malaysian Grand Prix had much more to do with race strategies than race speed and, all things being equal, he would not finish ahead of either Hamilton or Rosberg – the Mercedes drivers finished first and second respectively and, while the Ferraris of Vettel and Kimi Raikkonen took the chequered flag in close attendance, neither the German nor the Finn had a winning chance.
The mistake that one thinks that bookmakers have made after the Chinese Grand Prix is to rate Hamilton as more than twice as likely as Rosberg to start the Bahrain Grand Prix from pole position. Hamilton is available at odds of 1.50Bet €100 to win €1501/2Bet £100 to win £150-200Bet $100 to win $1500.50Bet HK$100 to win HK$150-2.00Bet Rp100 to win Rp1500.5000Bet RM100 to win RM150 with several bookmakers, including Bet365 and Boylesports, whereas Rosberg is trading at odds of 3.75Bet €100 to win €37511/4Bet £100 to win £375+275Bet $100 to win $3752.75Bet HK$100 to win HK$3752.75Bet Rp100 to win Rp375-0.3636Bet RM100 to win RM375with PaddyPower. Hamilton's odds imply a 66.7 per cent chance and Rosberg's odds imply a 26.7 per cent chance – of course, one is not taking into account the theoretical profit margins that bookmakers operate because one does not need to go into that much detail to illustrate one's point that odds compilers are overrating the Briton.
Hamilton merits Bahrain Grand Prix favouritism because he is a better driver than Rosberg and it is clear that the Briton has got under the skin of the German in no small way – they are teammates in the loosest sense of the word. But the fact is that Hamilton pipped Rosberg to the Chinese Grand Prix pole position by 0.046 seconds, which is basically nothing in Formula One. Another fact worth noting is that Rosberg out qualified Hamilton 12 times in last season's 19 races.
How would one bet on the Bahrain Grand Prix pole position market if one was a bookmaker? Well, for starters, one would have 100 per cent in Hamilton and Rosberg because only once in the last 22 races has a non-Mercedes driver started from the best spot on the grid and Felipe Massa had some help in that the Briton did not set a time in the final qualifying session of the 2014 Austrian Grand Prix. One would split the 100 per cent about 60-40 in favour of Hamilton, which would result in pole position odds of around 1.65Bet €100 to win €16513/20Bet £100 to win £165-154Bet $100 to win $1650.65Bet HK$100 to win HK$165-1.54Bet Rp100 to win Rp1650.6500Bet RM100 to win RM165 for the Briton and 2.50Bet €100 to win €2503/2Bet £100 to win £250+150Bet $100 to win $2501.50Bet HK$100 to win HK$2501.50Bet Rp100 to win Rp250-0.6667Bet RM100 to win RM250 for Rosberg – and even that may be overstating the gap between the Mercedes drivers. One thinks that Rosberg represents obvious Bahrain Grand Prix pole position value.
Rosberg qualified fastest for last year's Bahrain Grand Prix – his final preliminary lap was 0.279 seconds quicker than Hamilton's effort – only for him to give away his advantage at the first corner of the race. It was the second year in a row that Rosberg had started the Bahrain Grand Prix from pole position – in 2013 he was 0.254 seconds and more too fast for everyone in qualifying – and not gone on to win the race. The fact that Rosberg has out qualified Hamilton in Bahrain on both occasions that they have shared machinery further justifies one's view that the German should be trading at shorter odds to secure another pole position.
Tips Summary
Rosberg to take pole position at Bahrain GP
Qualifying 18th April 16:00 GMT
Odds: 3.75Bet €100 to win €37511/4Bet £100 to win £375+275Bet $100 to win $3752.75Bet HK$100 to win HK$3752.75Bet Rp100 to win Rp375-0.3636Bet RM100 to win RM375
Where to Bet: PaddyPower
Bahrain Grand Prix
Chinese Grand Prix
Lewis Hamilton
Malaysian Grand Prix
Mercedes
Nico Rosberg
pole position