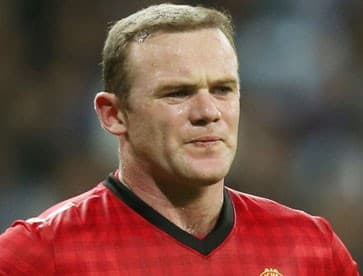 The eyes of the football world will be on Old Trafford this week when Manchester United and Real Madrid play the second leg of their UEFA Champions League tie but viewers may have to win until the second half for the match to come alive.
The tie is level at 1-1 after the gripping first leg in the Santiago Bernabeu but Manchester United enjoys a significant advantage having scored an away goal against the general run of play, Red Devils forward Danny Welbeck heading the ball past Real Madrid goalkeeper Diego Lopez after the visitors caused problems at one of their rare corner kicks.
Manchester United manager Alex Ferguson, a keen punter who reads Racing Post before he gets around to other national newspapers in the United Kingdom, is tipping that both his team and the side that Jose Mourinho coaches will score at Old Trafford. Fergie's tip is trading at odds of around 1-2, with bookmakers expecting goals to come thick and fast.
If one looks at the goals-per-game statistics of Manchester United and Real Madrid in their respective domestic leagues this season it is easy to see why bookmakers are offering relatively short odds about a high-scoring match in which both the Red Devils and the Meringues rustle the onion bag.
Manchester United games in this term's English Premier League are averaging a competition-leading 3.54 goals, with the Red Devils not featuring in a goalless match and 19 of their 28 games going over the standard 2.5-goal line. Real Madrid matches in this season's Spanish La Liga have a mean of 3.38 goals, with the Meringues playing in only one goalless game and 18 of their 26 matches going over 2.5 goals. Only Barcelona's games have been more goals filled.
But will the tactics that the managers of Manchester United and Real Madrid employ – particularly Red Devils supremo Ferguson – influence the blockbuster UEFA Champions League second leg to such an extent that there is a value bet available on one of many hundreds of exotic markets?
The answer is probably yes. Manchester United boss Ferguson is now known for his tactical knowledge – it remains one of football's great mysteries as to how the Red Devils won the 1999 UEFA Champions League final after their manager was outthought by his Bayern Munchen opposite, Ottmar Hitzfeld – but Fergie has improved in this regard recently, with last month's first leg in Madrid being an excellent example.
With Wayne Rooney (pictured above) and Welbeck playing on the flanks of what was essentially a five-man Manchester United midfield, the Red Devils did not leave oceans of space in behind for Real Madrid to exploit and had the right personnel on the field to launch penetrating counter attacks of their own, as well as pose threats from set pieces such as corner kicks.
Ferguson thinks that Real Madrid is the world's best team on the break – the statistics back up the veteran boss as well, with a high percentage of Meringues goals coming as a result of lightning counter attacks – so the odds are that Fergie will favour caution over expansion at Old Trafford for as long as Real Madrid does not break the deadlock.
Mourinho will probably instruct Real Madrid to attack from the opening whistle but, if Manchester United can withstand what will likely be concerted early pressure from the away side, the first half could peter out as the Red Devils try to get to the half-time oranges with the match at 0-0.
Manchester United will want to get the Old Trafford game to the point where Real Madrid, which must score at least one goal in normal time to stand any chance of reaching the quarter-finals of this term's UEFA Champions League, has to throw caution to the wind, thereby enabling the Red Devils to play on the break. A 0-0 half-time score would do that.
Therefore, the most appealing bet in one of this season's most eagerly anticipated matches is a punt on the second half being higher scoring than the first half. Bookmakers are offering odds of around 11-10 about that eventuality, while there would be nothing wrong in taking the odds of around 14-5 that the first half produces no goals.
In terms of betting on the outcome of the tie, there is a value case for backing Manchester United to knock out Real Madrid at odds against. The Red Devils are in the driving seat at the halfway point of the tie and European club competition history shows that 75.8 per cent of sides that draw 1-1 away from home in the first leg end up triumphing.
Real Madrid has been playing at near its peak level in recent weeks – back-to-back victories over Barcelona are impossible to crab – but the Meringues have got themselves in a mess in their UEFA Champions League assignment. It is imperative not to concede an away goal if one plays the first leg at home. For example, 1-0 is much better result than 2-1. Away goals change the dynamic of European ties.