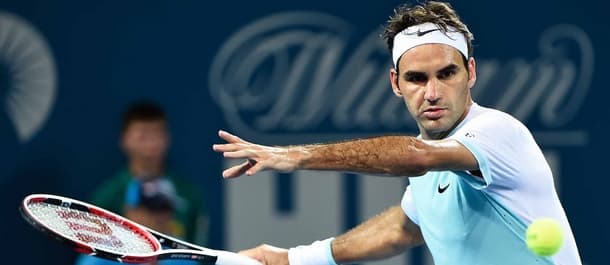 Rafael Nadal's coach says that Roger Federer is the ATP Finals men's singles favourite and one is inclined to agree with Uncle Toni that the Fed Express is likely to prevail.
The ATP Finals will play out on The O2 Arena's indoor hard court and those conditions are the ones in which Federer excels. You only have to look at selected head-to-head statistics to see that Federer loves indoor tennis.
Federer's ATP Finals men's singles rivals are Nadal, Alexander Zverev, Dominic Thiem, Marin Cilic, Grigor Dimitrov, David Goffin and Jack Sock. Federer has losing head-to-head numbers against both Nadal (15-23) and Thiem (1-2) but the Fed Express owns the Spaniard (5-1) on indoor hard courts and he is yet to face the Austrian (0-0) in those circumstances. On indoor hard courts, Federer is a combined 12-1 versus Nadal, Zverev, Thiem, Cilic, Dimitrov, Goffin and Sock and the Fed Express has a 49-4 overall record in the current season despite being 36 years old.
Federer has been drawn in Group Boris Becker for the first stage of the ATP Finals men's singles and that means he will face Zverev, Cilic and Sock in the round-robin phase. Federer does not have the wood on Zverev – they are level at two wins apiece and the German has matched the Swiss on fast surfaces – but the Fed Express should cruise through to the ATP Finals men's singles semi-finals courtesy of victories over Cilic and Sock. Federer is 7-1 lifetime against Cilic, including 1-0 on indoor hard courts, while the Fed Express is 3-0 versus Sock irrespective of conditions, including 1-0 on the facility that has been installed at The 02 Arena.
With Nadal struggling with a knee problem, an injury that is likely to inhibit his movement in the ATP Finals men's singles given the indoor hard court surface at The 02 Arena, Federer is the obvious bet at 1.66Bet €100 to win €16633/50Bet £100 to win £166-152Bet $100 to win $1660.66Bet HK$100 to win HK$166-1.52Bet Rp100 to win Rp1660.6600Bet RM100 to win RM166 with Bet365 and worthy of his favouritism – none of his rivals have data sets that demand support.
Turning one's attention to the ATP Final men's singles matches and the clash that stands out from a punting perspective is Sunday's Group Boris Becker battle between Zverev and Cilic. Most bookmakers have installed Zverev as the underdog – BetVictor offer odds of 1.90Bet €100 to win €1909/10Bet £100 to win £190-111Bet $100 to win $1900.90Bet HK$100 to win HK$190-1.11Bet Rp100 to win Rp1900.9000Bet RM100 to win RM190 – but one thinks that the German should be the favourite over Cilic. Zverev has won three of his four matches against Cilic, including each of the three that occurred in either 2016 or 2017. Zverev lost his first encounter versus Cilic 5-7 6-7 on a Washington outdoor hard court in 2015 when the German was still a teenager. Zverev's next clash against Cilic took place on a Montpellier indoor hard court in 2016 and the German triumphed 7-6 7-6. Also in 2016, Zverev met Cilic on a Shanghai outdoor hard court and that match ended 3-6 6-3 6-2 in favour of the German. And in 2017, Zverev defeated Cilic 6-7 6-3 6-4 on a Madrid outdoor clay court. One accepts that Zverev is unlikely to have everything his own way versus Cilic but one thinks that several bookmakers have picked the wrong market leader.
Tips Summary
Roger Federer to win the ATP Finals
12th – 19th November
Odds: 1.66Bet €100 to win €16633/50Bet £100 to win £166-152Bet $100 to win $1660.66Bet HK$100 to win HK$166-1.52Bet Rp100 to win Rp1660.6600Bet RM100 to win RM166
Zverev to beat Cilic
Sunday 12th November. 20:00 GMT
Odds: 1.90Bet €100 to win €1909/10Bet £100 to win £190-111Bet $100 to win $1900.90Bet HK$100 to win HK$190-1.11Bet Rp100 to win Rp1900.9000Bet RM100 to win RM190
ATP Finals
Roger Federer
Tennis