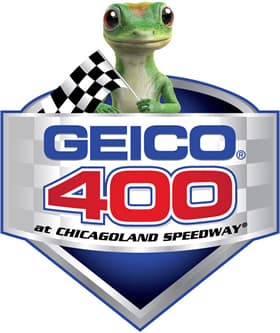 NASCAR is known as an organization that sometimes allows itself to be put in tough spots and makes some questionable moves to get itself out of those spots. And this week was a good example of that.
This is a sanctioning organization that sometimes seems to make things up as it goes along, and in a way, it's not an especially bad thing to be flexible. But this time they may have outdone themselves.
Most racing fans are familiar with the spin-out on the part of Clint Bowyer last weekend in Richmond, which looked for all intents and purposes to be intentional. Coupled with the non-effort of Brian Vickers in terms of taking a pit stop under a green with a few laps to go, certain drivers lost position while others improved it, and this manipulation resulted in Martin Truex Jr., a teammate of Bowyer and Vickers, finishing well enough to make the final field of twelve for the Chase for the Sprint Cup, while at the same time knocking out Jeff Gordon and Ryan Newman, who literally experienced the agony of defeat as a result of Bowyer spinning out and bringing a caution flag out.
NASCAR saw all of this as suspicious, and wound up docking all three members of the Michael Waltrip Racing team, in addition to assessing a $300,000 fine to the team. But along the way they were also able to unearth the fact that Penske Racing and Front Row Motorsports had a deal made where David Gilliland would move aside and let Joey Logano pass him so he could get a spot in the Chase. Since Logano also reaped the benefit of what the Waltrip drivers did, he was actually aided by three different drivers in making the Chase field. And apparently he didn't really know all that much about it.
At least that's the way NASCAR saw it. They did not do anything to yank Logano out of the Chase, but they did take Truex out of it, reinstating Newman, who they thought got cheated out of victory in Richmond, in effect.
Bowyer was not disqualified from the Chase, because NASCAR didn't have absolute proof. Then why dock him points, right? At the same time, they thought Gordon, the four-time Cup champion, was deprived of a fair chance to work his way into the Chase, and so they literally created a spot for him, meaning that there are now thirteen drivers in that field as we head into the first playoff race, which takes place on Sunday at 2;15 PM ET at Chicagoland Speedway in Joliet, IL.
These are the odds to win Sunday's GEICO 400 at GTBets:
Jimmie Johnson (6 to 1)
Matt Kenseth (13 to 2)
Kasey Kahne (15 to 2)
Kyle Busch (7 to 1)
Carl Edwards (19 to 2)
Kevin Harvick (14 to 1)
Joey Logano (10 to 1)
Brad Keselowski (17 to 2)
Kurt Busch (14 to 1)
Martin Truex Jr (20 to 1)
Clint Bowyer (18 to 1)
Jeff Gordon (14 to 1)
Dale Earnhardt Jr (16 to 1)
Denny Hamlin (25 to 1)
Greg Biffle (18 to 1)
Ryan Newman (25 to 1)
Brian Vickers (35 to 1)
Field (All Others) (20 to 1)
Both Penske Racing (Logano's team) and Front Row Sports (Gilliland's team) have been placed on probation. So isn't it interesting that Logano has won the pole for the Chicagoland event, while his teammate, Brad Keselowski, who won last year's Sprint Cup title but did not qualify for the Chase, will start right alongside him. Logano is listed ay +1000 for this race in the NASCAR betting odds at GTBets, while Bad Brad is +850.
The favorites are Jimmie Johnson (+600), who led this race for 172 laps last year, and Cup points leader Matt Kenseth (+650 at GTBets). And these two must be considered to be favorites to win the Chase. The points are re-worked, with Johnson and Kyle Busch, the third place driver (and +700 to win on Sunday) three points in back of Kenseth. Johnson will start in ninth position, with Busch 12th and Kenseth 10th. Danica Patrick, who is in 27th place in the standings in what has been a somewhat quiet rookie season, will start 23rd.
Start your engines at GTBets and get the jump on the Chase for the Cup – open an account today!