Mobot not a robot should be Sports Personality favourite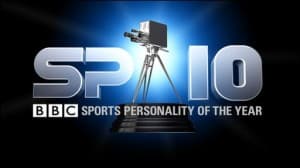 A golden 2012 for British sports means that, for once, there is a strong field for the BBC Sports Personality of the Year and it is a competitive betting heat for the bookmakers who love to quote ever-changing odds on the popularity contest. This event takes place Wednesday 16th December 2012.
But looking at the latest BBC Sports Personality of the Year market following Andy Murray's US Open men's singles title triumph one cannot help thinking that it is badly wrong.
Bradley Wiggins, Murray and Mo Farah are the top three, with most British bookmakers having the mutton-chopped cyclist, serious tennis player and refugee athlete in that order. Heptathlon superstar Jessica Ennis is hanging around as the fourth favourite, while David Weir is pretty much the only other person trading at less than 100-1. They are the contenders.
Surely bookmakers have got the wrong favourite. Wiggins may have become the first British cyclist to win the Tour de France and Murray may have become the first British male tennis player to win a Grand Slam singles crown in the Open era but surely Farah, the most brilliant story of a most brilliant London 2012 Olympic Games, is the person whom everyone has to beat in the most talked-about BBC Sports Personality of the Year race since its foundation in 1954.
First, BBC Sports Personality of the Year voters love an athlete in an Olympic year and the sport of athletics is far and away the most successful in the history of the event, with the prize going to athletes 17 times. No other sport has provided more than six winners. That is some statistic.
Second, of Great Britain and Northern Ireland's 29 London 2012 Olympic Games gold medals, Farah's golds in the men's 5,000 metres and the men's 10,000m were the ones that blew the minds of people around the host nation, particularly those who were lucky enough to have seats in the Olympic Stadium on his victorious nights. Not that they used their seats. Everyone was on their feet screaming their support for Farah, who electrified the Olympic Stadium not once but twice and did so in his home city with heaps of personality. The Mobot will be remembered for a very, very long time.
And third, there is Farah's heart-warming personal story. Born in Somalia, Farah moved to the United Kingdom at the age of eight, speaking barely a word of English, and has become a role model for not only Somali children but also those kids from other countries who have moved to the UK.
In 20 years from now when British people cast their minds back to the London 2012 Olympic Games and how it, to channel Lord Coe, inspired a generation, Farah will be the champion whom most of them remember most vividly and fondly.
That is not to say that neither Wiggins nor Murray is worthy of the BBC Sports Personality of the Year award. Both men have achieved wonderful things on the world stage in 2012.
Wiggins has carried all before him in road cycling, winning the Paris–Nice, Tour de Romandie and Criterium du Dauphine before taking out the Tour de France by more than three minutes from his Team Sky teammate, Chris Froome.
A fourth Olympic Games gold medal followed in London where huge crowds lined the streets to see the Belgium-born mod of an Australian father power to victory in the men's road time trial. Wiggins was cheered from the start to the finish.
But is the BBC Sports Personality of the Year prize really about an even-money chance to go to a cyclist two years in a row? Mark Cavendish received the award in 2011 and his name on the honour roll must be a cause of concern for punters who have steamed into Wiggins at relatively short odds.
What about Murray? Well, Greg Rusedski won the BBC Sports Personality of the Year in 1997 for simply getting to a US Open men's singles final so the bloke who won in New York 15 years later must have a good chance, especially after ending Britain's 76-year wait for a Grand Slam singles champion of the male gender. Finally, Fred Perry can rest in peace.
But, in recent times, has there been a British sportsman who divides public opinion more than Murray? Never will he live down his infamous quip about supporting any team that plays England at football and he did not display any emotion when Novak Djokovic hit out the final ball of their epic US Open men's singles championship match that went for five hours.
Instead of jumping for joy, bursting into tears and/or embracing members of his entourage, Murray's first thought was to find his watch. Yes, that is right. Murray spent the moments shortly after he realised his tennis dream looking for his timepiece. Admittedly, his watch is part of a major sponsorship deal with Rado and, on the positive side, it spoke volumes for Murray's total professionalism. On the negative side, though, it made him look like a total robot.
Mobot or robot? The choice is clear. Farah is around 100-30 (www.bet365.com) to win the BBC Sports Personality of the Year. Expect those odds to shrink in the coming weeks as more and more punters realise that Farah should be the favourite ahead of Wiggins, Murray, Ennis, Weir and anyone else worthy of a mention. You also can claim your free €/$/£100 bonus when you sign up at Bet365.
There is the small matter of the Ryder Cup that could throw a spanner in the works if someone such as Rory McIlroy does something extraordinary but the odds about that happening are very long. And besides, Farah has not one but two extraordinary feats in the bag already this year.