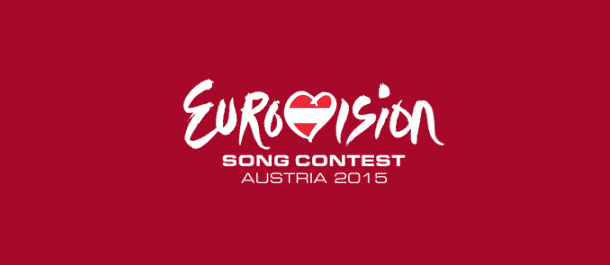 The 60th edition of the Eurovision Song Contest is three months away but last week's announcement that Australia will compete in the event for the first and perhaps only time is sufficient to spark one's entertaining betting interest.
The days of the Eurovision Song Contest being about the best songs are ancient history. The Eurovision Song Contest has been about geopolitics and gimmicks since the late 1990s when Dana International, the stage name of an Israeli transgender singer, won in Birmingham by six points.
You would be wrong to think that geopolitics is not going to help Australia in the Eurovision Song Contest since it does not have any European neighbours. Australia has close ties to many European nations through mass migration, with those including the republics that were part of Yugoslavia before its break-up in the early 1990s, Greece, Ireland and the United Kingdom. For example, Athens is the only city in the world that is home to more Greek passport holders than Melbourne, while the majority of Australia's 23 million people can trace their ancestry back to the British Isles.
Australia has the Eurovision Song Contest geopolitics box ticked better than most people think and one has no doubt that the Australians will come up with a gimmick over and above the novelty of its participation. There is a growing school of thought that geopolitics is the key to taking out the Eurovision Song Contest but two of the last five winners – Germany in 2010 and Austria in 2014 – did not have huge voting blocs on which to lean. One cannot really understand how Lena won for Germany but Conchita Wurst's victory for Austria was the result of great singing, great staging and great publicity – the media went crazy for a drag queen with a beard whose voice delivered a James Bond-esque theme song. One is betting that Australia's representative will have a compelling story that will generate great media cut through.
SBS, which has broadcast the Eurovision Song Contest to Australian audiences for decades, has said that it will announce Australia's competitor shortly. One thinks that agents have been beating a path to SBS's door since the announcement because they will see the Eurovision Song Contest as the perfect way to launch their clients into Europe and beyond. Australians do not view the Eurovision Song Contest as having stigma attached to it, which is one of the many reasons why Ireland and the United Kingdom have not been successful in the competition in the new millenium.
Jessica Mauboy, one of Australian pop music's hottest stars, took part in last year's Eurovision Song Contest half-time show, and she could end up being Australia's representative at this year's event in Vienna. Other artists who have been mentioned as possible performers for Australia include Tina Arena, who is of Italian descent and well known in France, Ireland and the United Kingdom, and Kylie Minogue, who is famous throughout Europe and a gay icon, something that would work in her favour given that the event is popular with most lesbian, gay, bisexual and transgender people.
One is convinced that Australia will make a splash in the Eurovision Song Contest and that there is value in backing the Australians at odds of 9.00Bet €100 to win €9008/1Bet £100 to win £900+800Bet $100 to win $9008.00Bet HK$100 to win HK$9008.00Bet Rp100 to win Rp900-0.1250Bet RM100 to win RM900 with Boylesports to win the competition. One cannot see those odds lengthening over the next three months and, if Australia nominates someone like Mauboy, Arena or Minogue, they are likely to shorten. Minogue representing Australia would be the hit favourite, of that there is absolutely no doubt.
PaddyPower has framed a Eurovision Song Contest market on which country receives 12 points – sorry, douze points – from Australia. One cannot see Australians putting the United Kingdom on top so the value options are Ireland at odds of 4.50Bet €100 to win €4507/2Bet £100 to win £450+350Bet $100 to win $4503.50Bet HK$100 to win HK$4503.50Bet Rp100 to win Rp450-0.2857Bet RM100 to win RM450 and Greece at odds of 6.00Bet €100 to win €6005/1Bet £100 to win £600+500Bet $100 to win $6005.00Bet HK$100 to win HK$6005.00Bet Rp100 to win Rp600-0.2000Bet RM100 to win RM600, with one leaning towards Greece if one does not want to place a dutched bet.
Tips Summary
Australia to win Eurovision (Odds 9.00Bet €100 to win €9008/1Bet £100 to win £900+800Bet $100 to win $9008.00Bet HK$100 to win HK$9008.00Bet Rp100 to win Rp900-0.1250Bet RM100 to win RM900)
Australia to give Greece 12 points (Odds 6.00Bet €100 to win €6005/1Bet £100 to win £600+500Bet $100 to win $6005.00Bet HK$100 to win HK$6005.00Bet Rp100 to win Rp600-0.2000Bet RM100 to win RM600)
19th May
Where to Bet: Boylesports, PaddyPower
Conchita Wurst
Dana International
Eurovision Song Contest
Jessica Mauboy
Kylie
Tina Arena