Tuesday, November 5th, 2013
Houston Rockets at Portland Trailblazers -1.5 Total: 207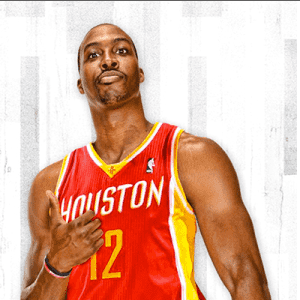 Houston is off to a sterling start this season and came into last night's bout with the Clippers in LA at 3-0. However, the retooled Rockets did suffer their first loss of the season on Monday against the Clippers as Dwight Howard returned to Tinsel Town.
The game was not even close by halftime. L.A. went on to score 78 points in the first half, winning 137-118. The Clippers had seven scorers in double digits with J.J. Redick leading them in scoring with 26.
Still, boasting a 3-1 record through four games is impressive and the Rockets have to be happy with Dwight Howard's play so far. He leads the league in rebounding and Houston looks to be playing better defense than they did last year. Their scoring has dipped slightly. They were second in the league in scoring last year with 105.5 per game and are averaging 104.3 so far this season.
Jeremy Lin will continue to get a larger role on this team with Patrick Beverely's injury. Lin has shot better this year but has been turnover prone. He will have a tough matchup tonight with Blazers guard Damian Lillard, the reigning rookie of the year.
After opening the season with a loss at Phoenix, Portland has won two games against tough Western Conference foes. On Friday, they beat Denver 113-98 on their home floor and took care of San Antonio on Saturday evening at the Rose Garden.
Nicholas Batum notched a triple-double in the win against the Spurs, but it has been mostly the duo of LaMarcus Aldridge and Damian Lillard that propelled the Blazers to their first two wins. They are currently the top scoring duo in the league with just under 51 points per game.
There are a lot of reasons to like Portland in this game. Most notably, the Rockets are coming off a game last night, and the Blazers are on two days rest. Also, Portland is one of the best home teams in the NBA over the past few years.
It is clear that Houston's frontcourt of Asik and Howard is a menacing duo, and defensive nightmare but Aldridge's is not an under the basket type of player, rather more perimeter oriented as he works on the edge of the paint. However, rebounding may be a problem for the Blazers in this one.
If we look at the perimeter, this is where the Blazers get a sizeable mismatch. Lin won't be able to guard Lillard, and if they put Harden on him – it is still not much better. Lillard will be able to win this game on his own due to the terrible perimeter defending by Rockets guards.
Pick: Blazers -1.5 with Topbet.eu
Miami Heat at Toronto Raptors +5.5 Total: 195.5
The defending champions Miami Heat have not started off the season the way they envisioned. After losing back to back games, Miami took care of the Washington Wizards at American Airlines Arena, winning 103-93.
The Heat opened the season with a huge win at Chicago but lost their next two games at Philadelphia and Brooklyn. The win against Washington on Sunday halted their brief losing streak. Miami dominated against the Wizards with LeBron James scoring 25 points, Chris Bosh 24 and Dwyane Wade added 20. They also finished with 32 assists in the game.
Bosh will not play at Toronto tonight due to personal reasons, and there are also rumors Wade will not play, as well. Also, center Greg Oden is expected to play but is dealing with injury.
At 2-1, the Raptors are coming off a win over the Milwaukee Bucks this Saturday. They had five players score 10 points or more and dominated the boards, outrebounding the Bucks 60-38. Toronto has made it a point to play unselfish basketball, and it has been working.
Despite their star player, Rudy Gay, having a poor season from the field this season – Toronto has looked impressive. Gay has also picked it up on the defensive end. He finished with a career high 15 rebounds in the win against Milwaukee.
While this game seems like a layup for Miami, the loss of Bosh for the evening and Wade's rumored injury are concerns for a team that hasn't looked that impressive so far. The Heat are no doubt the much more talented team, but I think Toronto has a decent chance of winning this game. The Raptors are going to get up big for this game at home, and the Heat's current issues have not yet been resolved.
Pick: Miami -5.5 available at Topbet.eu
Indiana Pacers at Detroit Pistons +1.5 Total: 185.5
The Pacers are now the NBA's only undefeated team left after losses by the Rockets and Timberwolves on Monday. Indiana looks to go 4-0 for the first time in nine years as they head to the Palace of Auburn Hills on Tuesday evening.
Even with injuries to All-Star Danny Granger and to point guard George Hill, the Pacers are firing on all cylinders. Defensively, they have held their first three opponents to 37.9 percent shooting from the field. In their last victory, an 89-74 victory over Cleveland, the Pacers held them to just 34.9 percent shooting.
The Pistons have also looked impressive to start of the year. At 2-1, Detroit has won their first two home games and took Memphis into overtime in a tough 111-108 loss on Friday. Their last game was an 87-77 win over Boston on Sunday. Greg Monroe and Andre Drummond both posted double-doubles and Brandon Jennings scored 14 points in his Pistons' debut.
While the new-look Pistons have looked excellent in just three games of action, Indiana is currently the cream of the crop in this league. Defensively, they should stifle the Pistons' offensive gameplan. Hibbert is a one man wrecking crew in the paint and will make things much harder on Drummond and Monroe. I can't see Indiana losing this one, they are currently the best team in the NBA, and they are facing a squad that is just learning how to play together.
Pick: Pacers -1.5 which I got at Topbet.eu again.