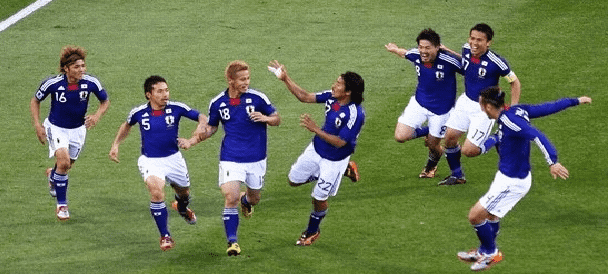 The state of play in Group C and Group D of the 2014 FIFA World Cup Brazil lends itself to a speculative handicap bet on Japan beating Colombia by several goals in Cuiaba.
The theory behind the ambitious punt is this: Colombia is through to the 2014 FIFA World Cup Brazil round of 16 and, without wishing to be unkind to Costa Rica, it would prefer to play the Ticos in the knockout stage than either Italy or Uruguay. A heavy Colombia loss would open the door for Cote d'Ivoire to overtake it on goal difference and, because the Elephants would not be able to afford anything less than a victory over Greece if Japan was winning, the South American side would have a great chance of determining its next foe.
Japan is trading at odds of 7.00 with Paddy Power to beat Colombia by more than one goal. However, those odds will evaporate if Costa Rica wins 2014 FIFA World Cup Brazil Group D just a couple of hours before the final batch of Group C games kick off. Costa Rica requires a win or draw from its match versus England to guarantee first place but the Ticos could top the pool if it loses provided that either Italy and Uruguay draw or the winner of that game does not usurp the Central American team on goal difference.
Costa Rica is available at odds of 1.20 to win 2014 FIFA World Cup Brazil Group D so the strong likelihood is that Colombia will have an incentive to submit to Japan, which would love nothing more than a wide-margin win to put the pressure on Cote d'Ivoire in its match against Greece.
To be fair, if one decides to have a stab at the speculative play it makes more sense from a value perspective to back Japan to cover a three-goal handicap spread than bet on a one-goal line. Few bookmakers are offering Japan -3 as an option but Unibet is and it is trading at odds of 41.00.
A loss by four or more goals would ensure that any Cote d'Ivoire win would relegate Colombia to second place on the 2014 FIFA World Cup Brazil Group C ladder. It is not often that one can come up with a sound reason to bet at odds of 41.00 on a football market – some of the Playing The Long Ball recommendations being exceptions to the rule – but one must bet early or risk the prices vanishing into thin air.
Cote d'Ivoire should have what it takes to beat Greece in the 2014 FIFA World Cup Brazil Group C clash in Fortaleza but there is no strong reason to bet on that game if one gets involved in the suggested handicap punt on Japan.
One does not want to get involved in either of the 2014 FIFA World Cup Brazil Group D closers. England is good enough to beat Costa Rica but bookmakers have chalked up the Three Lions at odds on so the match screams no bet. Italy against Uruguay is a blockbuster, with Italy needing a draw to reach the round of 16 and Uruguay having to win to qualify at the expense of the Azzurri. The game looks too close to call and bookmakers agree, with their odds setters struggling to nominate a favourite. It is another match to swerve.
Colombia
Costa Rica
England
japan
PaddyPower
Unibet