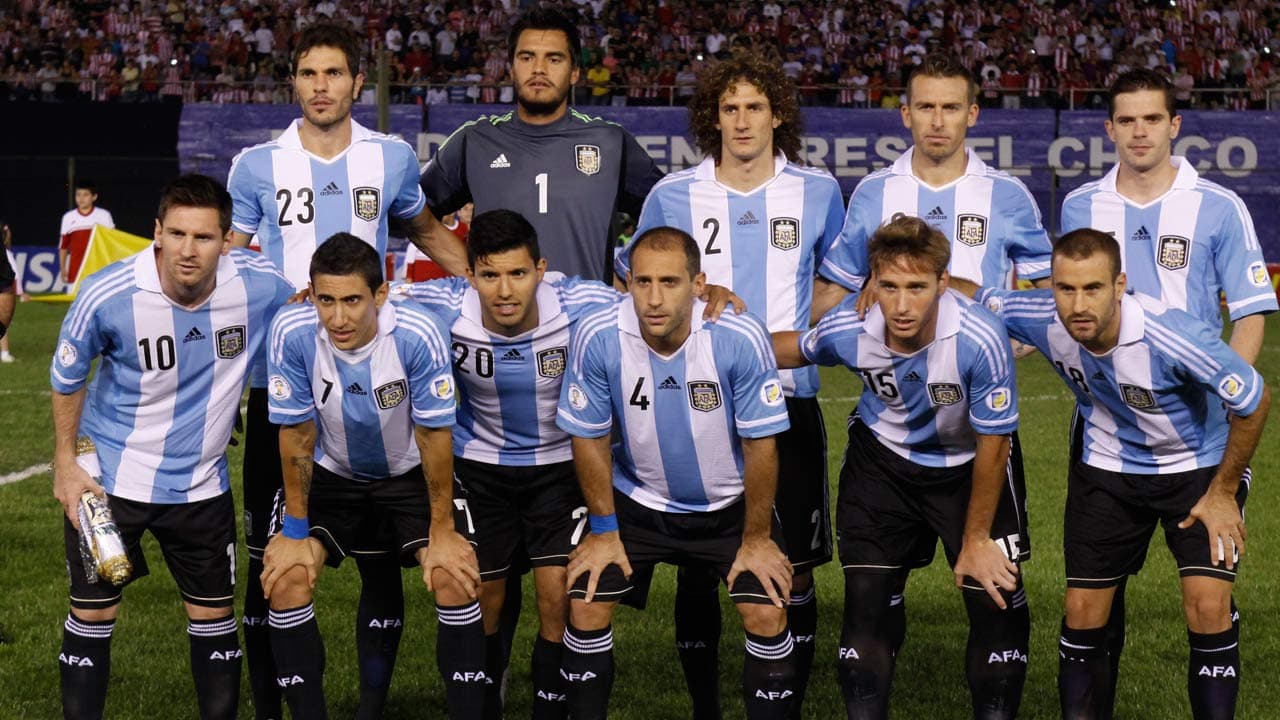 Avoiding humiliation will be the only item on Iran's agenda when it tackles – literally – Argentina in the second batch of 2014 FIFA World Cup Brazil Group F matches.
One would have to go a long way to find a more negative FIFA World Cup performance than the one that Iran produced versus Nigeria and, if Carlos Queiroz's side was frightened of the Super Eagles, it is going to be petrified of Argentina. The most sensible way to play Argentina is to fight fire with fire because sitting back and inviting Lionel Messi to bounce wall passes off his teammates in and around the penalty area is a recipe for disaster on a grand scale.
But that is precisely how one expects Iran to approach its 2014 FIFA World Cup Brazil Group F game against Argentina in Belo Horizonte. It is all very well that Iran has kept clean sheets in four of its last five matches but Argentina is the first truly world-class opponent that it has faced since it lost 0-3 to Brazil in the United Arab Emirates four years ago. Shutting down Belarus, Montenegro, Nigeria and Trinidad and Tobago is a piece of cake compared to stopping Argentina dead in its tracks, particularly if Messi is in the mood.
BetVictor, Ladbrokes and Paddy Power are offering odds of 1.57 that Argentina defeats Iran to nil in their 2014 FIFA World Cup Brazil Group F clash but one thinks that there are bigger dividends worth chasing. One believes that the value lies in not getting carried away with predictions of a huge Argentina win – Iran has not conceded more than three goals in any of its last 65 games and the Albiceleste have only exceeded three goals in three of their last 24 matches – so one should concentrate on Argentina 1-0 (odds of 9.50 with Ladbrokes), 2-0 (odds of 6.50 with Ladbrokes) and 3-0 (odds of 6.50 with Ladbrokes and Paddy Power), which work out at dutched odds of 2.42. One could add Argentina 4-0 (odds of 9.00 with BetVictor, Ladbrokes and Paddy Power) and still get a dutched ticket with odds of 1.91. Both bets look overpriced, with the latter providing extra security.
Ghana is one of those sides that are dangerous when they are on high in confidence and dubious when they are low in confidence. Ghana's morale must have taken a hammering during its 2014 FIFA World Cup Brazil Group G game versus the United States of America, a match that it dominated but lost 1-2 because it conceded very early and very late goals.
One is not getting caught up in the Germany hype following its 2014 FIFA World Cup Brazil Group G 4-0 win over Portugal because the Germans had the rub of the green in terms of the decisions and the Portuguese were their own worst enemies. But a confident Germany against a Ghana rocking on its heels after losing what many people think was a must-win game for the Black Stars should result in another three Group G points for the Germans at odds of 1.33 with several bookmakers, including Bet365 and BetVictor.
Finally, Nigeria meets Bosnia and Herzegovina in the match that should decide which 2014 FIFA World Cup Brazil Group F team accompanies Argentina into the round of 16. Bosnia and Herzegovina is odds on across the board and that should not sit well with any punter who believes in the value concept.
Bosnia and Herzegovina received praise for its performance versus Argentina in the first batch of 2014 FIFA World Cup Brazil Group F games but one thinks that the tournament debutant was flattered by the Albiceleste getting their formation wrong in the first half and Messi having one of his rare off days other than his marvellous solo goal.
FIFA ranks Bosnia and Herzegovina 23 places above Nigeria but the 2014 FIFA World Cup Brazil Group F rivals have had four common opponents – Cote d'Ivoire, Greece, Mexico and the United States of America – since the beginning of 2013 and our reading of those results favours the Super Eagles. Therefore, one is keen on Nigeria at odds of 4.50 with Bet365 and Betfair's sportsbook. Those are silly prices.
Tips Summary
Argentina to beat Iran to nil (correct score bets)
21st June 17:00 GMT
Odds: 2.42 (dutched)
Where to Bet: BetVictor, Ladbrokes, Paddy Power
Germany to beat Ghana
21st June 20:00 GMT
Odds: 1.33
Where to Bet: Bet365, BetVictor
Nigeria to beat Bosnia and Herzegovina
21st June 23:00 GMT
Odds: 4.50
Where to Bet: Bet365, Betfair's sportsbook
Argentina
Bet365
Betfair
BetVictor
Bosnia
Germany
Ghana
Iran
Ladbrokes
Nigeria
PaddyPower