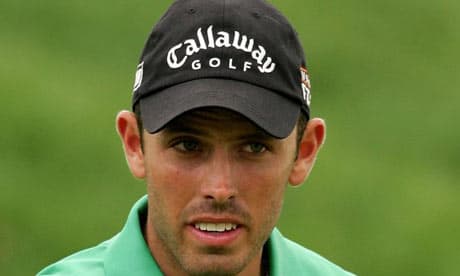 Inform Golfer: Charl Schwartzel, the second favourite is arguably the best golfer in the world at the minute with eight consecutive top ten finishes.
WGC-Cadillac Championship is the second of the four annual World Golf Championship events, with the 2013 edition taking place from 7 March to 10 March at the famous TPC Blue Monster at Doral Golf Resort and Spa in Florida.
The tournament has been known by different names, played on different courses and contested at different times of year but, if one accepts that, it dates back to 1999 when Tiger Woods beat Miguel Angel Jimenez in a sudden-death play-off at Valderrama Golf Club in Spain after both the American star and the home hero completed 72 holes at six under par.
Only since 2007 has Doral's feared Blue Monster hosted the tournament, with Woods (2007), Geoff Ogilvy (2008), Phil Mickelson (2009), Ernie Els (2010), Nick Watney (2011) and Justin Rose (2012) taking out the half a dozen events.
Luckily, one has more than six Blue Monster tournaments on which base one's 2013 WGC-Cadillac Championship analysis because one of the world's best known layouts staged a regular PGA Tour event from 1962 to 2006 inclusive.
Of the 65 golfers in the 2013 WGC-Cadillac Championship field, the Blue Monster winners are Woods (three wins), Ernie Els (two wins), Jim Furyk (one win), Ogilvy (one win), Mickelson (one win), Watney (one win) and Rose (one win).
Bookies Out To Lay McIlroy
One of the stories of the 2013 WGC-Cadillac Championship, at least from a betting perspective, is the long odds available about world number one Rory McIlroy overcoming his equipment issues and bouncing back from his Honda Classic withdrawal to win the elite tournament. Bookmakers are sure to lure in some punters with odds of around 25-1 when golf fans are used to seeing the Northern Irishman at half those odds. However, no-one in their right mind could back McIlroy, irrespective of his odds, until he turns the corner.
With McIlroy in terrible shape, bookmakers have installed proven Blue Monster performer Woods as the 2013 WGC-Cadillac Championship at odds of around 11-1. Of the 35 rounds that Woods has played at Doral in his professional career, 30 of them have been under par. And the 14-time major champion's first eight Doral appearances produced eight top 10s.
Schwartzel The Form Golfer
Woods always has his supporters and one could make a really good case for backing him to win the 2013 WGC-Cadillac Championship, particularly as his best results in recent years have come on courses with which he is familiar.
However, 2013 WGC-Cadillac Championship second favourite Charl Schwartzel is, arguably, the world's form golfer and the generally available 16-1 chance knows his way around the Blue Monster as well as any of the short-priced competitors.
Schwartzel has registered eight consecutive top-10 finishes in stroke play events, including back-to-back titles during December 2012, and he tied for fourth place in last year's WGC-Cadillac Championship, firing steady rounds of 68, 69, 70 and 68 to end up three shots adrift of Rose. Moreover, the South African was runner-up to his hugely popular compatriot Els in the 2010 WGC-Cadillac Championship.
Respect Blue Monster Tamers
Other names for the 2013 WGC-Cadillac Championship short list include defending champion Rose, whose career results suggest that he loves playing in Florida, plus former Blue Monster tamers Ogilvy and Furyk, even though the latter has a reputation for not closing out events. One can back Rose at odds of around 16-1, Ogilvy at odds of around 50-1 and Furyk, who has been in contention several times since his last professional victory in 2010, at odds of around 66-1.
It would be remiss not to mention Matt Kuchar as well given his three Blue Monster top 10s in a row. Kuchar looks as if he could be about to crack the really big time and another World Golf Championship crown – he won the WGC-Accenture Match Play Championship last month – would not come as a surprise. Kuchar is fairly priced at odds of around 20-1.
Tournament Special Offers
A handful of bookmakers are promoting 2013 WGC-Cadillac Championship special offers, including Betfred and Youwin.
Betfred will refund losing singles on its 2013 WGC-Cadillac Championship winner market if the golfer that one backs is second to either McIlroy or Woods. According to the best prices available, the odds of either McIlroy or Woods winning the tournament are around 7-1 and, crudely, one would say that the odds of any named golfer finishing second, including ties, are around a few rolls under that golfer's win price. So if one backed Schwartzel at 16-1 with Betfred, one would say that there was around a 66-1 chance of the bookmaker's special offer coming into play.
Youwin will refund losing singles on its 2013 WGC-Cadillac Championship winner market if the golfer that one backs is beaten in a play-off. Blue Monster play-offs are rare, with only half a dozen sudden-death situations occurring in the 51 tournaments on the course, which is an incidence rate of 11.76 per cent. The good thing about Youwin's offer is that it would provide one with an opportunity to manage one's position quite well in the event of a 72-hole dead heat.