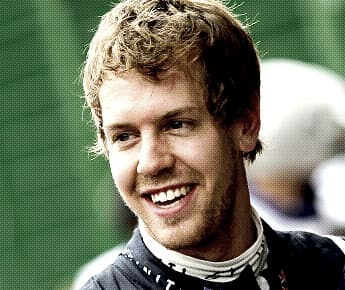 Good luck trying to build a cogent argument against backing Sebastian Vettel dominating the Indian Grand Prix and clinching his fourth Formula One drivers title in a row.
Vettel has won each of the last five races – three of them from pole position – and he had led every lap of every Indian Grand Prix since the event began in 2011. Moreover, it is the style of Vettel and his Red Bull team that they will want to seal the championship with an emphatic victory.
Bookmakers are offering odds of 1.50 that Vettel wins the Indian Grand Prix for the third consecutive year, with the top-priced firms including Betfred and Youwin. Having taken Mark Webber out of the hunt in Japan with a peculiar pit-stop strategy, one cannot imagine Red Bull allowing the outspoken Australian to get in the way of Vettel in India. And every team other than Red Bull has dropped the ball since the Formula One season resumed.
Formula One drivers have been lavish in their praise of the Buddh International Circuit, venue of the Indian Grand Prix, but one wonders why when the track suits Vettel and his Red Bull so well. Perhaps they were being honest about its merits and not thinking about the outcomes of races.
The inaugural Indian Grand Prix took place in 2011. Vettel qualified fastest – the German was almost three-tenths of a second quicker than Lewis Hamilton – and the race was little more than a procession, with the world champion leading from start to finish. Jenson Button was the only driver to end up within 24 seconds of Vettel as the German pulled off the hat-trick of pole position, fastest lap and race winner.
Vettel won the 2012 Indian Grand Prix almost as comfortably. Vettel topped the charts in Q2 and Q3 to earn the best spot on the grid and, once again, no-one managed to overtake the German. Vettel took the chequered flag first, more than nine seconds before Fernando Alonso crossed the finishing line. There were no hard-luck stories. Vettel thrashed everyone, although he did miss out on back-to-back hat-tricks at the Buddh International Circuit because Button absolutely flew at the death and registered the fastest lap of the race.
Bet365 is betting on the Indian Grand Prix winning margin, with over eight seconds trading at odds of 2.00. Given the Formula One championship position, the strong Indian Grand Prix favouritism of Vettel, the German's previous Indian Grand Prix winning margins, the relatively poor form of non-Red Bull drivers and the likelihood that Vettel will want to clinch the title in style, snapping up those odds appeals. The biggest risk is a late safety car that would compress the field and make it very difficult for Vettel to win by a sufficiently big margin to cover Bet365's line.
Of the Indian Grand Prix match bets, the pick appears to be Webber to beat Romain Grosjean, an option that is available at odds of 1.60 with Bwin. It looks very much as though Red Bull has the best car in Formula One by quite some distance and Webber, while he has his detractors, has proven time and time again that he is very good on fast tracks. Webber has decent Indian Grand Prix form – he was fourth in 2011 after qualifying third and he was third in 2012 after qualifying second. Grosjean was ninth in last year's Indian Grand Prix after qualifying 11th. Grosjean was no match for his Lotus teammate Kimi Raikkonen and, while he has improved during his sophomore season, he is up against it versus Webber.
Bookmakers that are offering odds of 2.62 about Vettel doing the Indian Grand Prix hat-trick of pole position, fastest lap and race winner are taking the proverbial out of punters. Hopefully, bookmakers other than Ladbrokes and Paddy Power will frame markets because Vettel is a good chance to score a hat-trick. But Vettel is not a 2.62 shot, especially when one can bet at odds against that he will record the fastest lap irrespective of other results.