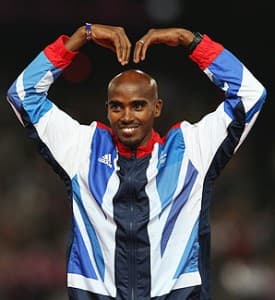 Athletics is one of the best sports on which to bet and this year's World Championships has thrown up several really good pre-competition punts across men's and women's events.
The beauty of betting on athletics is that the majority of bookmakers find it hard to get a handle on the sport since it is something to which they pay limited attention during most of the season. Also it helps that athletics is a sport in which form lines have a tendency to hold up very well.
There are at least four cracking World Championships in Athletics wagers – two in men's events and two in women's events – to be struck before the thieves suck up the value available prior to the competitions beginning in Moscow.
Sandra Perkovic is available at odds of 1.50 with BetVictor to win the women's discus throw when she should be no bigger than 1.10. Perkovic has an unblemished eight-from-eight record this year and victories at six IAAF Diamond League meetings demonstrate that she is a terrific competitor. Perkovic has registered the best four discus throws of 2013, with her top effort of 68.96 metres being 110 centimetres further than anyone else has managed to hurl the heavy object. Perkovic is only 23 years of age so she has plenty of improvement in her, which must be depressing for her title rivals.
Mo Farah is a national hero in the United Kingdom after his London 2012 Olympic Games gold medals in the men's 5,000m and men's 10,000m. Farah is well down this year's world 5,000m list – his quickest time of 13 minutes 5.88 seconds ranks him 14th going to the Moscow festival – but he is in terrific shape having set a new European 1,500m record in Monaco last month. Most 5,000m championship races are run slowly at the start, speed up and end with a fast lap or two. Farah is the ultimate championship runner over long distances and he is a sound bet at 1.67 with Stan James.
Zuzana Hejnova has been dominant in the women's 400m hurdles this year so it is a big surprise to see her quoted with BetVictor at odds of 1.91 to win gold in Moscow. Hejnova has won all her 2013 races in her specialist event and, although some track and field watchers thought that she may have peaked too early given the fast times that she ran in winning in Eugene and Shanghai, they have been proven wrong in recent weeks. Hejnova ran 53.07 in London last month and, with Kori Carter absent after failing to qualify for the United States of America squad, no-one has got within six-tenths of a second of Hejnova's best time. Really, Hejnova should be trading at odds no longer than 1.25 to take out the prize.
Finally in terms of the four stand-out bets, Krisztian Pars is over the odds at 2.10 with Paddy Power Sportsbook to win gold in the men's hammer throw. While Pars has to contend with home hero Sergej Litvinov, who will be attempting to go one better than his namesake father did in the Moscow 1980 Olympic Games, the Hungarian has the form in the book to suggest that he should be trading well into odds-on territory. Pars is the reigning Olympic Games champion and he is undefeated in a dozen competitions this year. Also, Pars has not only the longest hammer throw of 2013 but the third, fourth, sixth and seventh longest distances to his credit.
If one is willing to take a punt on a long-priced World Championships in Athletics competitor then Sally Pearson is the person to consider. Pearson was a prohibitive odds-on favourite to win the women's 100m hurdles at the London 2012 Olympic Games, which she duly did despite having the weight of the Australian nation on her back. Pearson has had a year interrupted by injuries and setbacks but she has made it to Moscow and she won the recent London meeting, albeit with a 12.65 time that is probably three-tenths of a second slower than what will take out the gold medal. Pearson is a great championship athlete who handles pressure and rises to the occasions. Betfred are taking a chance by offering odds of 5.50 that she beats Brianna Rollins and company.