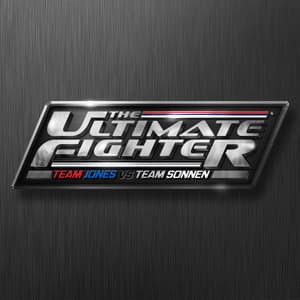 These TUF cards seem to come around quicker and quicker. The last number of years have been largely forgettable. But this one had lots of potential, with Jon Jones the most dominant fighter we have ever seen at 205 on one side and Chael Sonnen, the comedic genius and expert of auto-promotion on the other. While the series outside the octagon was been pretty boring, the fights made up for it a little bit. Everyone kind of expected Chael to spend the entire series tormenting Jones, but the two appear to get along quite well. They are set to meet themselves in a few weeks, and I'm finding it very hard to get excited for the match up. But that's another event, right now we have the finale card in front of us.

Main Card
Bantamweight: Uriah Faber vs. Scott Jorgensen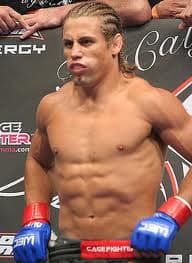 I like this fight a lot. Both of these guys are high level bantamweights, and they are also good friends. They share the same manager, they have trained together and Uriah was actually the one who convinced Scotty to get into MMA. In recent times, we've seen the issue of clashes between two friends at the top of the same division. Cain and Cormier, GSP and Rory, etc. So I appreciate that these two are getting into the octagon to put on a show.
Scotty Jorgensen, is a good fighter, a likeable guy and I'm glad he had the bounce back win in his last outing. But I don't think he is good enough to break into the top of the bantamweight division. He has a similar style to Faber and unfortunately for him, Faber edges him in all areas in my opinion.
Faber is a bit of a paradox at both 145 and 135. For years he was top dog at 145, WEC champ and worked up to a record of 21 wins and 1 loss. At which point he lost the title to mike Brown. Since then he has follow a consistent pattern. He gets a dominant win or two, earns a title shot and loses a 5 round decision. In his 10 fights since losing the title he is 6-0 in non title fights, but 0-4 in title fights. He won't beat Aldo or Barao. But he'll beat everyone else in the division, and will consistently float around that number one contender spot. Can the UFC keep giving him title shots? Is it far to over look him if he is beating everyone. I think he wins here over 5 rounds. I like a bet on him by decision. Realistically a win here puts him as number one contender; in the interest of progress I hope they hold off on another title shot. Unify the title, and have another fighter to play with at the top of the 135 division.
Verdict: Faber on points
THE ULTIMATE FIGHTER 17 FINALE – MIDDLE WEIGHT
Uriah Hall vrs Kevin Gastelum
First of all, I've huge respect for Kevin. Everybody wrote him off in each of his fights, but he each time he produced a simple, but solid performance to get the win. No only aspect of his game stands out as being as massive danger, the simple the reason he pulled through as an underdog every time was because he didn't make mistakes, and he made sure to capitalise on every mistake his opponent made. He brought the fight to the broke and kept changing and moving, staying dominant until he found a window to end it.
On the other side of the Octagon we have Uriah Hall. Easily the most impressive fighter from any series of The Ultimate Fighter. He had the most dominant win in the prelim round, landed what is likely the KO of the season in his next fight, and is realistically up there be Barboza's wheel kicks as my top KOs, the seasons fastest KO came next and in the semi finals he brutally dismantled Dylan Andrews and ended up finishing the fight with strikes from his back. The usual MMA forums, blogs and websites are buzzing over this guy, he's already been crowned this seasons winner. And people have progressed to talk of a title verses Anderson – which is ridiculously premature. He's beaten some UFC hopefuls, people need to remember that they are the same standard as the the UFC middleweight top 10, who in turn are leagues below Anderson.
Uriah should win, most likely with a first round (T)KO. but I don't think I can justify a bet at the 1/4 odds available (-$400). I'm sitting tight waiting for a Method of Victory Market to open.
Verdict: Uriah Hall by KO
Women's Bantamweight
Miesha Tate vs. Cat Zingano
This is second ever Women's MMA in the UFC. The winner of this will end up coaching opposite Rousey on the nest season on the ultimate fighter, so I suppose it is fitting that the bout is held on this season's finale. Tate is a top female fighter. Easily top 3 at 135. A former champion, the champ who lost the belt to Rousey, in a match where she nearly suffered serious injury by refusing to tap. She definitely represents the preferred option from a fan's interest and UFC promotion point of view. Zingano is a female fighter with an unbeaten record. That's about all I know, she's probably only here as the option that made the most sense from those available in the small pool of elite female fighters. I don't want to paint her a walkover for Tate, but Tate really is one of the toughest fighters in the division. I'm leaning towards to sub win, let's say armbar as that's how the elite women finish things apparently. I'm not sure what betting line to expect, but I'll probably take a piece of Tate to win.
Verdict: Miesha Tate by submission
Heavyweight
Travis Browne vs. Gabriel Gonzaga
Travis Browne is a good heavyweight. He'd beat up the toughest guy on your street. He's better than the majority of the HW roster. He'll repeatedly earn a match verses a top 10 guy. But he'll never be top 5, he's not part of my top 10. I just want to be clear on where I rank Browne. Gonzaga is, in my opinion, in a similar position. He consistently wins against the card fillers, the journeymen. But every time he fights a fighter with any credibility he loses. Couture, Werdum, Carwin, JDS, Schaub all beat him. It's been 6 years since he head-kick KO'd CroCop, 6 years and over 140 events. Time to move on. This is a battle of the top ten gate keeper. I see it being quite tentative, 3 rounds of Browne edging the upper hand, and Gonzaga too tired to mount an offence in the third.
Verdict: Travis Browne by Decision
Preliminary card (Fuel TV)
Featherweight: Cole Miller vs. Bart Palaszewski
Both of these guys are on two fight losses, so it's fair to say they are each fighting for a contract and a place in the featherweight division. Both fighters are also past their best but at this point I think they are both evenly matched. Palaszewski probably has the better wins and performances on his record but this fight comes down to who wants it more, who wants to keep fighting in the UFC. And on that note I also give it to Palaszewski, Miller has looked like had the fight in him in his recent fights. Obviously, I'm basing that on seeing him fight months ago, so his mental state may well have changes in the mean time. The demeanour of both fighters are the weigh in should be a better insight to how they are approaching this match up. That said, it would take a significant project confidence on the stage to convince me to bet either fighter. A fighter in danger of being cut, is a dangerous fighter. But all things considered, I like Bart for the win.
Verdict: Bart Palaszewski by TKO
Featherweight: Justin Lawrence vs. Daniel Pineda
This fight is a pick'em. Very little separate s these two. Both fighters had a string to wins, but recently one or two losses respectively. Even stylistically, they are similar. Wrestling, kickboxing. Pineda has the experience edge, the older fighter has far more professional bouts. He really needs to use that experience to keep a level head. Lawrence is a young fighter and the pressure might get to him. He lost in the late stages of TUF:Live, he lost his FW debut. This is a turning point in his career. He needs to produce a solid performance to cement his position.
As with the previous bout, I'll have to wait until weigh-in to see how they look. Pineda's only loss was his featherweight debut, often a fighter's first cut to a lower division results in a letdown performance. If the cut goes well, I like Pineda. If he looks good on the scales, I like him for the win.
Verdict:Justin Lawrence by TKO
Featherweight: Sam Sicilia vs. Maximo Blanco
Once again, two losing fighters. This finale card is obviously serving as a bit of a spring clean. Not much to say here really. I think Blanco has the more potential of the two, he enter the UFC with some hype behind him. Hype that was crushed by Marcus Brimage (who almost had a trend going until Conor McGregor arrived to show the world true hype). I think UFC jitters can cause issues for a lot of fighters, so I'm expecting a bounce back win here for Blanco.
The rest of the TUF cast are making appearances in largely uninteresting match-ups. They have appeared to match the handful of fighters with a glimmer of potential against the other half of mostly annoying and flawed fighters. The odds available aren't great but out of interest I'm placing an accumulator on Dylan Andrews, Clint Hestor, Luke Barnatt, and Josh Samman. I've left out Bubba McDaniel simple because he is overrated and his head wasn't in the right place on the show
Get your bets on at Bovada.lv