This week's allegations of widespread match-fixing within the world of professional tennis continue to draw plenty of tacit acknowledgements that a problem within the game exists, even as the year's first major, the Australian Open, enters its second week of action.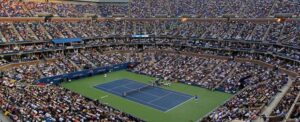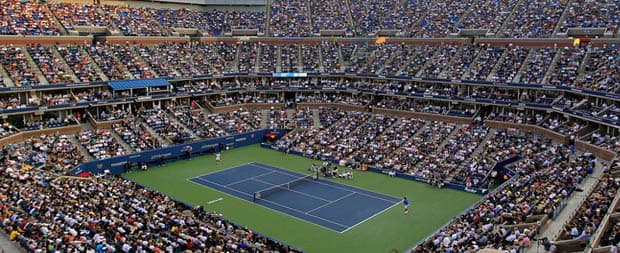 For those who missed it, about a week ago BuzzFeed and the BBC published the joint results of a statistical evaluation of recent years' men's professional tennis results that indicated that as many as 15 current and recent pro players were directly linked to suspicious betting patterns in matches. The suspect players weren't originally identified in the BuzzFeed report, but were subsequently outed by other investigators who used the same methodology to identify the players.
The biggest name linked to the scandal to date is Australian star Lleyton Hewitt, yet there are strong indications that Hewitt's case may be a statistical anomaly, a false positive, and that Hewitt himself is likely innocent of the accusations that have been flung his way. Hewitt, twice a winner of Grand Slam titles, coincidentally retired this week after losing in the second round at Melbourne, but the ongoing controversy puts a sour tinge on the ending of the career of one of Australia's most popular players.
Though it appears that Hewitt may have been falsely accused, there's little doubt that several of the other pro players on the list engaged in suspicious play in connection with unusual (and often heavy) betting activity on their matches. The complete list, as published by Show Legend:
Igor Andreev (RUS)
Lukas Lacko (SVK)
Ivan Dodig (CRO)
Andrey Golubev (KAZ)
Juan Ignacio Chela (ARG)
Lleyton Hewitt (AUS)
Jan Hajek (CZE)
Albert Montanes (ESP)
Daniel Gimeno-Traver (ESP)
Janko Tipsarevic (SRB)
Alex Bogomolov Jr (RUS)
Matthew Ebden (AUS)
Denis Istomin (UZB)
Teymuraz Gabashvili (RUS)
Michael Russell (USA)
The BBC/BuzzFeed story turns out to be a follow-up of sorts to a major investigation initially undertaken back in 2007-08 by the Association of Tennis Professionals (ATP) and its tiny Tennis Integrity Unit (TIU). However, to tell independent investigators tell it, the ATP and its TIU were handed a case on a virtual silver platter involving as many as 28 players last decade who were strongly suspected of throwing matches, but instead the ATP followed a path of least resistance and chose not to clean up the sport at that time.
Back then, the independent investigators, working in conjunction with major bookmaking services, identified three distinct organized-crime groups who appeared to be manipulating match results. Those groups were based in Russia, Sicily and northern Italy, and seemingly still continue to operate and manipulate tennis matches. According to several reports, the group have focused on non-major tennis events, thus to draw less attention to the activity, and have even gone so far as to order the eventual "winner" of the match to drop the first set, thus to maximize the odds available of that player during subsequent in-play betting.
The initial force between last decade's cheating investigations was a highly suspicious 2007 match between Russian star Nikolay Davydenko and Argentine/Italian journeyman pro Martín Vassallo Argüello at the very minor Orange Prokom Open in Sopot, Poland. That strange match saw Davydenko retire from play (he was widely rumored to have been ordered to fake an injury), while leading 2-1 in the third set. An abnormal £3.4m was paid out by various sportsbooks on the unimportant match, which doesn't include the millions more that Betfair might have paid out had they not nullified all action on the matchup, citing bizarre betting patterns. The £3.4m itself was ten times the normal betting action such a match might otherwise produce.
Argüello's cell phone was subsequently collected during the investigation and contained no less than 81 text messages to and from one of the organized-crime bettors believed involved in fixing the match. Davydenko himself was later cleared, as he and his lawyers loudly proclaimed that he really did have a foot injury, and doubtless the betting sharps learned about it, somehow. Argüello's conduct also seems to have been swept under the table, though if you read some of the recently published investigative documents, you have to wonder exactly how.
Meanwhile, back in 2008, four other Italian players, Potito Starace, Daniele Bracciali, Federico Luzzi and Giorgio Galimberti, were banned for participating or being involved in various "corrupt" activities. At least two of the four, however, subsequently succeeded in having their bans reversed or nullified.
The sad truth is that pro tennis, at least on the low-income payers where many journeyman players live, has been corrupt for decades. Any such pro sport featuring individual or two-person (doubles or teams) matchups is always susceptible to this form of cheating and match-fixing anyway; the larger the teams, the harder it for match-fixers to operate undetected.
We love sports, and we even sometimes love tennis, but it's a market where sticking to big-events and outcomes involving name players is the best way to assure a fair shake. Isn't that what all bettors really want, anyway? And until such time as international, professional tennis cleans up its act for good, it's going to be viewed as a "bettor beware" sport.
Betfair
gambling
match fixing
professional
Tennis