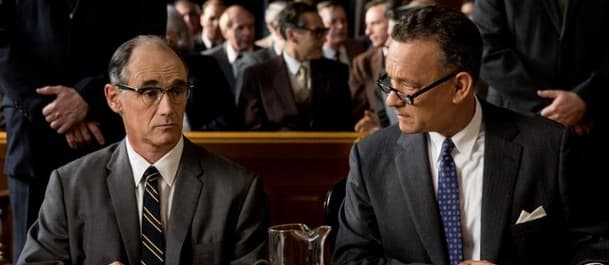 Best Actor in a Supporting Role is the most competitive of the six highest profile Academy Awards races ahead of the holiday period but one thinks that there is an argument for dutching three of the contenders to get an odds-against bet.
The Screen Actors Guild Awards nominations are out and they are significant because they have included the subsequent Best Actor in a Supporting Role winner at the Academy Awards 19 times out of 21 – the exceptions being Benicio del Toro for Traffic and Christoph Waltz for Django Unchained. But one should note that the Screen Actors Guild Awards featured Del Toro in its Best Actor in a Leading Role list, while Waltz is an Academy Awards darling who is two for two.
Christian Bale, Idris Elba, Mark Rylance, Michael Shannon and Jacob Tremblay made the Screen Actors Guild Awards cut this season, with many media organisations leading on the omission of Sylvester Stallone, who remains prominent in Academy Awards betting. One is willing to put a pen through Stallone and everyone else who did not make the Screen Actors Guild Awards list and that is just for starters.
Bale does not strike one as a legitimate chance in the Best Actor in a Supporting Role race at the Academy Awards. Bale made the Golden Globe Awards cut but its voters placed him in one of its two races for lead actors so he is unlikely to gain any post-Golden Globes traction. Also, Bale has turned one of his two Academy Awards nominations into a statuette – it would be asking a lot of him to make it two from three.
Jacob Tremblay is only nine years old and no-one under the age of 20 has won Best Actor in a Supporting Role at the Academy Awards. Tremblay would have to create Academy Awards history because Tatum O'Neal holds the record for being the youngest Oscars winner in any category – 10 years and 148 days. And the Golden Globe Awards chose not to nominate Tremblay.
Therefore, one thinks that the Best Actor in a Supporting Role race at the Academy Awards is a three-man contest between Elba, Rylance and Shannon. Ladbrokes is making it easy for punters to dutch the three thespians because they are offering odds of 5.00, 4.00 and 26.00 respectively. A dutched bet on Elba, Rylance and Shannon with Ladbrokes generate odds of 2.05, which strikes one as good value.
One understands that some punters prefer to back one option instead of multiple runners and, if you are one of them, then one's suggestion is to bet on Rylance, who is up for his performance in Bridge of Spies. Rylance does not make many movies so one is not put off by his lack of a previous Academy Awards nomination. Academy Awards voters are a savvy bunch who love the theatre, which is where Rylance has done lots of superb work. If anyone is leading the Best Actor in a Supporting Role race it is Rylance, who has had the most joy in the precursors. It is not unusual for the Best Actor in a Supporting Role category to produce a post-Golden Globe Awards odds-on favourite and Rylance is the most likely person to become precisely that. Academy Awards voters respect Rylance and his film, Bridge of Spies, has a slightly better shot at making the Best Picture list than either 99 Homes (Shannon) or Beasts of No Nation (Elba).
Shannon may not win the Best Actor in a Supporting Role race at the Academy Awards but Ladbrokes is taking an unnecessary risk in quoting him at odds of 26.00. Shannon was on the lips of many Academy Awards analysts at the beginning of the back-slapping season, with everyone who saw his performance raving about it. It would be fair to say that people have forgotten about Shannon in recent months but his Screen Actors Guild Awards and Golden Globe Awards nominations have put him back on the map. Academy Awards voters have a few weeks to check out Shannon's work and, having received an invitation to the Oscars party once before, he is someone whom Ladbrokes and others should be treating with caution.
For other Oscar related articles, check out our tips on Best Actor, Best Actress, Best Supporting Actress, Best Director and Best Picture.
Tips Summary
Elba / Rylance / Shannon to win Best Actor in a Supported Role
28th February
Odds: 2.05 (Dutched)
academy awards
Best Actor in a Supporting Role
Christian Bale
Christoph Waltz
Idris Elba
Jacob Tremblay
Mark Rylance
Michael Shannon