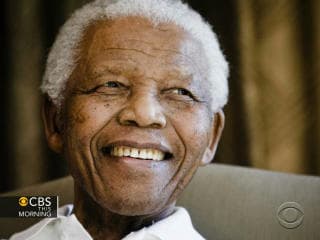 The Nelson Mandela Championship at the Mount Edgecombe Country Club has been brought forward 24 hours to avoid a clash with the funeral of the ex-South African president, who passed away last week following a lengthy illness.
The Royal Durban Golf Club hosted the first Nelson Mandela Championship 12 months ago so one does not have any course form on which to base one's assessment of this year's second edition of the tournament. All that one has is recent form figures, performances in South African events at this time of year and a hunch about how the recent death of Mandela will impact on the golf event that carries his name.
One's hunch is that South African golfers will be the men to beat in the Nelson Mandela Championship. History shows that South African golfers have an excellent strike rate on home soil. Last term on the European Tour there were five South Africa-staged tournaments and South African golfers – Darren Fichardt, Louis Oosthuizen, Charl Schwartzel and Richard Sterne – won four of them. The exception was the Nelson Mandela Championship that Scott Jamieson won. The season before that on the European Tour there were four South Africa-hosted events and, between them, Branden Grace and Oosthuizen won three of them. And Schwartzel has already scored for South Africa in the Rainbow Nation this term.
Sixty-seven of the Nelson Mandela Championship field carries a South African passport and, while many of them are total no-hopers with regards to winning the tournament, there are sufficient chances to warrant having a bet on the Rest of the World option in the Stan James exotic on the winning nationality – the other two options are European and Great Britain/Ireland – at odds of 1.80. The top five Nelson Mandela Championship favourites with most bookmakers are Grace, George Coetzee, Fichardt, Jaco van Zyl and Garth Mulroy, all of whom loves Bafana Bafana and the Springboks.
None of the aforementioned five South African golfers is in the form of his life but one could say that about everyone on the Nelson Mandela Championship entry list, hence why world number 49 Grace is the title favourite at odds of 19.00 with Stan James. If one must back one of the Nelson Mandela Championship market leaders then world number 172 Mulroy is the best option at odds of 26.00 with Coral.
Mulroy is a Durban native, one of only two Nelson Mandela Championship competitors from the host city who is trading at odds of 51.00 or lower. The other one is Warren Abery, who is available at odds of 51.00 with Unibet, but more about him in a little while. Mulroy has won seven professional events since 2008 so he has the mental aptitude to finish off the job, he has been in pretty decent form over the last couple of months and he should lift playing in Durban.
Abery has the best recent form of any golfer in the Nelson Mandela Championship field having finished ninth in each of his last three appearances. Abery is getting on in years and his world ranking of 620 is terrible but he has won eight professional tournaments and he went back to back in the Natal Amateur Championship during the mid 1990s. Normally one would pass over Abery at odds of 51.00 to win a European Tour event but these are not normal circumstances. Abery is a South African golfer in good form who is likely to lift even more than compatriots playing in honour of the legend known as Madiba because he was born and bred in Durban.
At odds of 1.80, the Stan James exotic is the best Nelson Mandela Championship punt, with Mulroy and Abery reasonable suggestions at odds of 26.00 and 51.00 respectively.