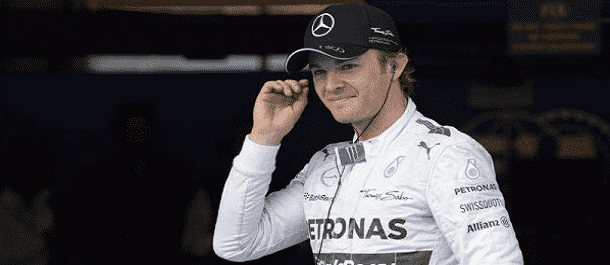 The Russian Grand Prix is the only totally new event on this season's Formula One calendar and, therefore, punters have no course form whatsoever on which to base their decisions.
The Sochi Autodrom is the newly constructed street circuit on which the Russian Grand Prix will take place, with the 5.853-kilometre track running around this year's Winter Olympic Games venue. According to designers, the Sochi Autodrom is quite similar to the Valencia Street Circuit that staged the European Grand Prix from 2008 to 2012.
So one could consider the results of the European Grand Prix over that stretch and, also, the outcomes of this season's Australian Grand Prix, Canadian Grand Prix, Monaco Grand Prix and Singapore Grand Prix, all four of which took place on street circuits. Ask any Formula One driver and they will you that street circuits require numerous special skills.
As ever with Formula One races this year, one's starting point is with the Mercedes team of Lewis Hamilton and Nico Rosberg because they have been on pole position for 14 of the 15 events, taking the chequered flag first 12 times.
Hamilton was second in three editions of the European Grand Prix in Valencia and he beat his then teammate four times out of five. Rosberg did not place higher than fifth in any of his five European Grand Prix appearances in Valencia but he beat his then teammate four times as well. With two wins, Sebastian Vettel was the most successful driver in the five European Grand Prix races on the Spanish street circuit.
With regards to this season's Formula One races on street circuits, Rosberg has won two of the four events, while Hamilton and Daniel Ricciardo have posted one victory apiece. Hamilton has had three poles to Rosberg's one.
So how should one approach betting on the Russian Grand Prix? With considerable caution because it is a new event and, also, heaven knows how some of the drivers will feel about racing one week after Jules Bianchi's accident during the Japanese Grand Prix. Hamilton, Rosberg et al are human beings who will don their racing suits this week with their minds full of thoughts about their badly injured rival.
If forced to have a Russian Grand Prix bet – let's be frank and admit that the race is unappealing compared to most of the Formula One events for any number of reasons – it would be on Rosberg to win at odds of 3.25Bet €100 to win €3259/4Bet £100 to win £325+225Bet $100 to win $3252.25Bet HK$100 to win HK$3252.25Bet Rp100 to win Rp325-0.4444Bet RM100 to win RM325 with Betfred, Coral and Totesport. Rosberg has the best results on street circuits this year and one has a hunch that Hamilton, who is at his best when he takes risks and drives on the limit, may not go for broke at the Sochi Autodrom because of what happened to Bianchi last week and, also, the state of the championship.
Hamilton is 10 points ahead of Rosberg in the Formula One standings and there is no need for the Briton to take any chances in the Russian Grand Prix. Even if Hamilton follows Rosberg over the line in a Mercedes 1-2 the Briton will lead the title race by three points with three events to go. What is critical is that Hamilton leads Rosberg going into the final race, ideally by 15 or more points given that double points will be up for grabs in the Abu Dhabi Grand Prix.
The remaining Formula One races this seasons are those in the United States of America, Brazil and the United Arab Emirates. Hamilton has won one of the two United States Grand Prix editions in Austin and he took out the 2011 Abu Dhabi Grand Prix. Rosberg has not won any of the three races left to go after the Russian Grand Prix this weekend.
Tips Summary
Rosberg to win Russian Grand Prix
12th October 12:00 GMT
Odds: 3.25Bet €100 to win €3259/4Bet £100 to win £325+225Bet $100 to win $3252.25Bet HK$100 to win HK$3252.25Bet Rp100 to win Rp325-0.4444Bet RM100 to win RM325
Where to Bet: Betfred, Coral, Totesport
Accident
Formula One
Grand Prix
Nico Rosberg
Tips