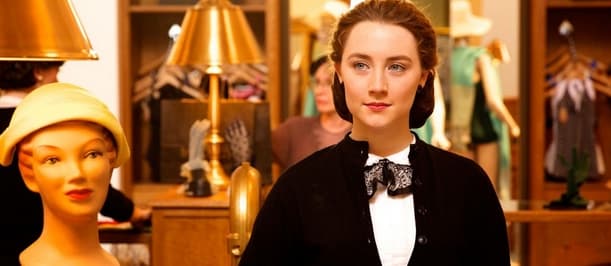 The Academy Awards races have gained considerable momentum in the last few days, with the Golden Globe Awards and the Screen Actors Guild Awards announcing their respective nominees, thereby narrowing the various major fields.
Spotlight (Best Picture) and Leonardo DiCaprio (Best Actor in a Leading Role) have shortened greatly in betting on their respective Academy Awards races since one analysed those high-profile contests. Now one is going to take an in-depth look at the Best Actress in a Leading Role heat.
The Golden Globe Awards are nowhere near as important as the Screen Actors Guild Awards in terms of identifying Academy Awards winners. The voting pool for the Golden Globe Awards is very small – approximately 100 people – whereas there is a great deal of crossover between the large number of Screen Actors Guild Awards voters and Academy Awards voters. The Golden Globe Awards receives blanket media coverage because its marketing machine is outstanding and it is the ceremony that the stars love. Why? Because Hollywood's A-listers are free to enjoy themselves at the Golden Globe Awards, with drinks on taps and none of the Academy Awards regulations.
Only once in Screen Actors Guild Awards history dating back more than 20 years has it not included the Academy Awards winner for Best Actress in a Leading Role in its own list. Kate Winslet broke the rules in 2008 when she took out Best Actress in a Leading Role at the Academy Awards after the Screen Actors Guild Awards snubbed her. Well, that is kind of true. Winslet did make the Screen Actors Guild Awards list for her performance in Revolutionary Road but the Academy Awards honoured her performance in The Reader.
Consequently, one is willing to put a pen through all bar the five women who made the Screen Actors Guild Awards cut this season. In alphabetical order, they are Cate Blanchett, Brie Larson, Helen Mirren, Saoirse Ronan and the surprise packet, Sarah Silverman, who filled the spot that most analysts thought had Jennifer Lawrence's name on it. One does not take much notice of the Golden Globe Awards but neither Mirren nor Silverman made its list so, even if they triumphed at the Screen Actors Guild Awards, they would not be part of the discussion at the next major event. So one thinks that the Blanchett, Larson and Ronan will fight out the Academy Awards, which are in their 88th year.
Blanchett has been nominated for a huge six Academy Awards – three for Best Actress in a Leading Role and three for Best Actress in a Supporting Role – winning the former category for Blue Jasmine and the latter category for The Aviator. Blanchett is one of 40 people who have won two or more Academy Awards in acting categories, although the list of people with three or more wins comprises just six stars – Katharine Hepburn (four wins from 12 nominations), Meryl Streep (three wins from 19 nominations), Jack Nicholson (three wins from 12 nominations), Ingrid Bergman (three wins from seven nominations) and Daniel Day-Lewis (three wins from five nominations). Blanchett has yet to take out a significant prize for her performance in Carol and, while she is a lock to receive an Academy Awards invitation, one cannot see her joining such exalted company this season.
That leaves Larson and Ronan. Academy Awards bookmakers have pegged Larson as the odds-on Best Actress in a Leading Role favourite but, while one respects her chance, the case for her is no more compelling than the one for Ronan, who is trading as the third favourite behind Larson and Blanchett.
Never before has Larson been nominated for an Academy Awards prize, whereas Ronan's performance in Atonement earned her a shot at Best Actress in a Supporting Role as a 13-year-old. Each of the last five Best Actress in a Leading Role winners at the Academy Awards was not a first-time nominee so that is a negative for punters contemplating backing Larson at odds on. And, at the time of writing, Larson had won fewer minor gongs than Ronan for their most recent performances.
One thinks that Ronan represents the value bet in the Best Actress in a Leading Role at this term's Academy Awards. Several bookmakers, including 888Sport and SkyBet, are quoting odds of 7.00 about Ronan's performance in Brooklyn netting the prize. One would much rather take a chance on Ronan at odds of 7.00 than back Larson, who is available at odds of 1.80 with a host of bookmakers.
For other Oscar related articles, check out our tips on Best Actor, Best Supporting Actor, Best Supporting Actress, Best Director and Best Picture.
Tips Summary
Saoirse Ronan to win Best Actress in a Leading Role
28th February
Odds: 7.00
academy awards
Brie Larson
Cate Blanchett
Golden Globes
Helen Mirren
Hollywood
Saoirse Ronan