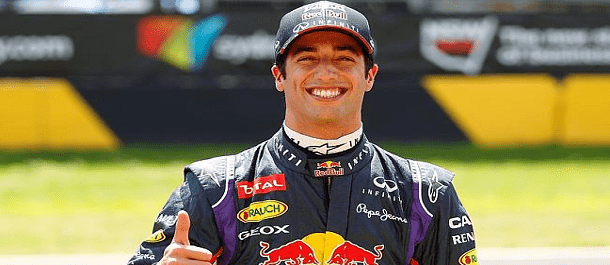 Suzuka is one of the most demanding circuits on the Formula One program and, therefore, it would be folly to back either Lewis Hamilton or Nico Rosberg to win the Japanese Grand Prix given their short odds and record of retirements.
None of the other top six teams has had more retirements this season than the five of Mercedes, with two of the Silver Arrows cars failing to finish in the last three rounds. With Hamilton odds on to break his Suzuka duck – the Briton's best performance on the track was his third in 2009 – and Rosberg trading at relatively short odds as well, one should leave the Japanese Grand Prix winner market alone.
Normally one would be keen to bet around the Mercedes duo in such circumstances but the history books show that Suzuka is a circuit from which it is difficult to win starting worse than second on the grid. Suzuka has staged 25 editions of the Japanese Grand Prix and cars starting from the second row or worse have won just three of them and two of those occurrences were more than 20 years ago. Pole sitters have won 12 times at Suzuka, with second fastest qualifiers boasting 10 victories. While one is worried that Mercedes may not have the most reliable car, it does have the quickest car and that is the key to qualifying well.
What one thinks is the best Japanese Grand Prix bet is a head-to-head punt on Daniel Ricciardo to beat his Red Bull teammate, Sebastian Vettel, at odds of 1.65Bet €100 to win €16513/20Bet £100 to win £165-154Bet $100 to win $1650.65Bet HK$100 to win HK$165-1.54Bet Rp100 to win Rp1650.6500Bet RM100 to win RM165 with Bwin.
Ricciardo has beaten Vettel in nine of this year's 14 races, with neither Red Bull driver classified in the Australian Grand Prix following the home hero's disqualification. If one looks exclusively at races that saw the teams use the same tyre compounds that will be in use during the Japanese Grand Prix – one is talking about the four races in Italy, Malaysia, Spain and the United Kingdom – Ricciardo leads Vettel 3-1 with the Australian's only loss to his Red Bull colleague when he retired from the Malaysian Grand Prix.
Every statistic that one can find points to Ricciardo being a genuine 1.50Bet €100 to win €1501/2Bet £100 to win £150-200Bet $100 to win $1500.50Bet HK$100 to win HK$150-2.00Bet Rp100 to win Rp1500.5000Bet RM100 to win RM150 chance and that is at absolute best when one factors in the possibility of the Australian not making it to the chequered flag because of a mechanical problem on such an arduous circuit. Many Formula One drivers compare Suzuka with Spa-Francorchamps, home of the Belgium Grand Prix. Ricciardo won this year's Belgium Grand Prix and Vettel was more than 50 seconds back in fifth place.
Another Japanese Grand Prix match bet that appeals is Jenson Button to beat his inexperienced McLaren teammate, Formula One freshman Kevin Magnussen, at odds of 1.70Bet €100 to win €1707/10Bet £100 to win £170-143Bet $100 to win $1700.70Bet HK$100 to win HK$170-1.43Bet Rp100 to win Rp1700.7000Bet RM100 to win RM170 with Bwin.
Button has defeated Magnussen in 11 of this season's 14 races, with the Briton's only loss to the Dane in the last six events happening when he did not finish the Singapore Grand Prix because of his car's power box malfunctioned.
Then there is the Japanese Grand Prix records of Button and Magnussen. Button is a Suzuka veteran and he won the 2011 Japanese Grand Prix narrowly from Fernando Alonso, whereas Magnussen is racing on the track for the first time. And it supports our head-to-head play that Button has beaten Magnussen in each of the five races in Belgium, Italy, Malaysia, Spain and the United Kingdom this year.
Bwin's odds of 1.70Bet €100 to win €1707/10Bet £100 to win £170-143Bet $100 to win $1700.70Bet HK$100 to win HK$170-1.43Bet Rp100 to win Rp1700.7000Bet RM100 to win RM170 about Button defeating Magnussen in the Japanese Grand Prix are well over the top. One could make a case for Button being a 1.40Bet €100 to win €1402/5Bet £100 to win £140-250Bet $100 to win $1400.40Bet HK$100 to win HK$140-2.50Bet Rp100 to win Rp1400.4000Bet RM100 to win RM140 chance to beat Magnussen.
Tips Summary
Daniel Ricciardo to beat Sebastian Vettel
Race 5th October 07:00 GMT
Odds: 1.65Bet €100 to win €16513/20Bet £100 to win £165-154Bet $100 to win $1650.65Bet HK$100 to win HK$165-1.54Bet Rp100 to win Rp1650.6500Bet RM100 to win RM165
Where to Bet: Bwin
Jenson Button to beat Kevin Magnussen
Race 5th October 07:00 GMT
Odds: 1.70Bet €100 to win €1707/10Bet £100 to win £170-143Bet $100 to win $1700.70Bet HK$100 to win HK$170-1.43Bet Rp100 to win Rp1700.7000Bet RM100 to win RM170
Where to Bet: Bwin
Bwin
Formula One
Jenson Button
Motorsports
Red Bull
Tips