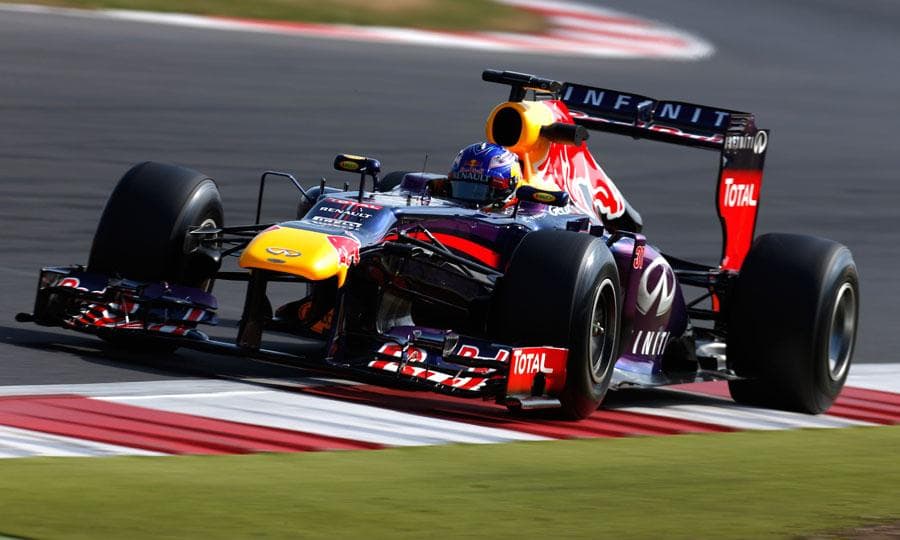 The Austrian Grand Prix returns to the Formula One program for the first time since 2003 so punters have no meaningful track form on which to lean when making their assessments.
Kimi Raikkonen (second), Jenson Button (fourth) and Fernando Alonso (retired) are the only 2014 survivors from the 2003 Austrian Grand Prix that Michael Schumacher won. There is no Austrian Grand Prix winner among this year's drivers and the 2014 race will take place on the renamed A1-Ring – now the Red Bull Ring – that should favour the Mercedes cars.
The Red Bull Ring is a circuit that has a number of lengthy straights broken up by several short, sharp turns. Mercedes has easily the fastest car in a straight line so, even if the Silver Arrows do not compromise their set-up to handle the Red Bull Ring's tight corners, they should have sufficient speed to get away from their challengers.
Mechanical problems were all that prevented Mercedes winning the Canadian Grand Prix in Montreal a fortnight ago. Nico Rosberg and Lewis Hamilton dominated qualifying – both of them were more than half a second faster than defending Formula One champion Sebastian Vettel – but everything went wrong for the Silver Arrows stars on race day, with Rosberg limping across the line in second position and Hamilton retiring on lap 46 with a terminal brakes issue.
Bwin is quoting Hamilton at odds of 1.70 to win the Austrian Grand Prix and Rosberg is available at odds of 2.88 with Betfred, so the Mercedes men are responsible for more than 93 per cent of the best-priced market, which equates to odds of 1.07. With no Red Bull Ring data on which to choose between Hamilton and Rosberg, one thinks that the best Austrian Grand Prix bet lies in a second-tier option.
Betting without Mercedes has been a feature of Formula One bookmaking this season and Daniel Ricciardo is a worthy favourite at odds of 3.25 with Ladbrokes to be the top Austrian Grand Prix finisher excluding Hamilton and Rosberg.
Given that the Austrian Grand Prix is Red Bull's home race one would think that the champion constructor would have an edge over its rivals throughout qualifying and the race. So, in looking for the Austrian Grand Prix best of the rest, it makes sense to zero in on Red Bull's Ricciardo and Vettel.
Ricciardo has been nothing short of a revelation this year and, if it was not for the dominance of Mercedes, the noise about the Australian driver would be deafening. First in the Canadian Grand Prix, third in the Monaco Grand Prix and third in the Spanish Grand Prix, Ricciardo has won the race without Mercedes in each of the last three rounds. Ricciardo was just over one second behind Hamilton, Rosberg and Alonso in the Chinese Grand Prix and his results in each of the first three races of the season – Australia, Malaysia and Bahrain – were hit by mechanical problems and rule breaches.
Mark Webber played second fiddle to Vettel at Red Bull for a number of years but his Australian compatriot Ricciardo has beaten the German star on the four occasions that both of them have taken the chequered flag this season. To say that Australian motor racing fans are enjoying watching Ricciardo outperform Vettel would be an understatement akin to saying that Australian cricket supporters like winning The Ashes.
It does not make any sense whatsoever that Vettel is the same odds as Ricciardo in the Austrian Grand Prix without Mercedes market. Vettel has had to give way to Ricciardo already this year and, if the form of the Red Bull drivers continues, it is only a matter of time before the German loses the mantle of team leader. Red Bull is all about winning and Ricciardo is racing faster than Vettel.
Betfred
Bwin
Formula One
Grand Prix
Hamilton
Ladbrokes
Ricciardo
Rosberg