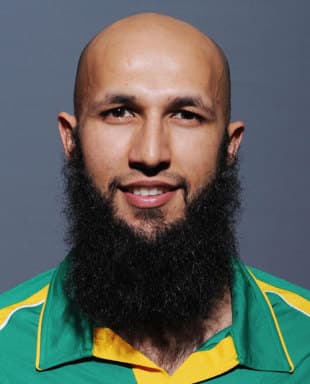 One Day International matches are increasingly about batsmen more than they are about bowlers so the forecast return of Hashim Amla to South Africa's batting line-up means that bookmakers are correct to favour the Proteas in their encounter against Pakistan in neutral Abu Dhabi.
The five-game One Day International series between Pakistan and South Africa is tied at 1-1 following two matches in which neither team of batsmen performed admirably. Pakistan and South Africa have been bowled out in both games, with the Pakistanis scoring 391 runs across the two matches and the Proteas managing an even paltrier 326-run total.
The first side to sort out its batting issues is likely to take a hold of the One Day International series between Pakistan and South Africa. The return of Amla, the number one-ranked batsman in the One Day International rankings, following the birth of his family's second child, provides South Africa with the opportunity to get its ship in order and Dale Steyn reappearing should assist the Proteas also.
South Africa has missed Amla and Steyn badly. Since Amla made his One Day International debut versus Bangladesh in 2008, South Africa has played eight games with neither Amla nor Steyn in its team, losing five of those matches. Of the 51 One Day International games in which Amla and Steyn have been colleagues, South Africa has won 30. The difference in success rates – 21.3 per cent versus 56.7% – is massive.
Dig a little bit deeper and it becomes very clear that Amla is hugely influential to South Africa's chance in One Day International matches. When Amla plays, regardless of the other 10 men in South Africa's side, the Proteas win 61.8% of the time. No-one can realistically argue that Amla is not the premier One Day International player in the world now.
The Sheikh Zayed Stadium in Abu Dhabi will be the venue for the Third One Day International game between Pakistan and South Africa. It was the ground that staged the First Test between the teams last month, a match that Pakistan won by seven wickets but not before Amla hit a majestic century in South Africa's first innings. Amla scored 118 runs off 252 balls as only one of his South Africa colleagues, JP Duminy, got to 20 runs. So Amla has fond memories of the facility.
Several bookmakers, including BetVictor, Ladbrokes and Paddy Power, are offering odds of 1.73 about South Africa winning at the Sheikh Zayed Stadium in Abu Dhabi and putting itself in the One Day International series driving seat with two games to follow. For the first time, South Africa deserves to be the favourite against Pakistan, with Amla's return meaning that the Proteas can count on the services of the two batsmen at the top of the One Day International tree.
Surely it is only a matter of time before South Africa's all-star batting order fires again. One would bet on that happening long before Pakistan's willow wielders get their collective act together. No-one, not even in Pakistan, thinks that Pakistan's batting line-up is first class.
Amla is attractively priced at odds of 4.33 with Sky Bet to mark his return to the crease by being South Africa's top batsman in the Third One Day International. No South Africa batsman has scored more than 56 runs in either of the first two matches and the Proteas have managed only two individual scores of more than 30 runs. The bar is very low for Amla to jump over and, while the likes of Duminy, Graeme Smith and AB de Villiers could bounce back to form at any moment, the returning parent is worthy of being the market favourite.
The Sheikh Zayed Stadium in Abu Dhabi has staged 20 One Day International games previously. Pakistan has featured in all of them, with the Pakistanis winning 11 and losing nine. Batsmen were named man of the match in each of the last three One Day International games at the venue, which took place in 2012. So Amla to be the Third One Day International man of the match at odds of 10.00 with 888sport, is one for lovers of exotic bets to consider.