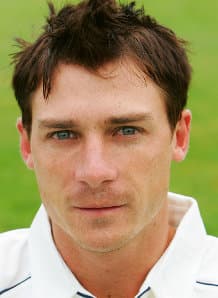 South Africa humiliated Pakistan in the First Twenty20 International between the teams and there is no reason to jump off the Proteas in the second match of the series.
The First Twenty20 International was as good as over after 12 balls. South Africa seam bowlers Dale Steyn and Lonwabo Tsotsobe had reduced Pakistan to four runs for three wickets by the end of the second over and, if it has not been for Umar Akmal's 49 runs off 41 balls batting at number six, the Proteas would have dismissed the Pakistanis for even fewer than the 98 runs that the de facto home team managed. No Pakistan batsman other than Akmal scored more than a dozen runs and four of them were out without troubling the scorer.
South Africa took its time to knock off the 99 runs that it required for victory but the Proteas reached their target with 33 balls to spare having scored at a rate of 6.82 runs per over. Hashim Amla was the only South Africa batsman to lose his wicket as the Proteas cruised to yet another tour win by nine wickets. South Africa bowler Steyn received the game's individual honour for his superb four-over spell in which he took three Pakistan wickets – Saeed Ajmal, Sohaib Maqsood and captain Mohammad Hafeez – for just 15 runs.
Bookmakers offered odds of 1.80 that South Africa would win its First Twenty20 International against Pakistan. They have dropped their odds to 1.66, available with BetVictor, for the Second Twenty20 International between the sides but even that market correction is insufficient to change the betting advice: back South Africa to wrap up the series in style.
Twenty20 cricket at all levels is more about good batting than good bowling. Pakistan's batting line-up is in total disarray. Pakistan failed to bat out its full 50 overs in four of its recent five One Day Internationals versus South Africa, averaging 194.2 runs per innings. And just when one thought that Pakistan would not bat any worse than it did in the five One Day International matches, the First Twenty20 International took place in Dubai and proved one wrong.
Pakistan fans do not have a nice word to say about their team at the moment, with selectors attracting particularly strong criticism for their policy of picking players who are seen as all-rounders rather than specialists with either bat or ball. Pakistan officials are stubborn so do not expect a change of tack anytime soon, which is just another reason to back South Africa to continue their recent winning streak.
With regards to Second Twenty20 International exotics, one that appeals is South Africa to beat Pakistan over the first six overs. Surely Pakistan's batsmen will adopt a relatively approach to their first six overs, irrespective of whether they bat first or second, given what went on in the First Twenty20 International. Pakistan cannot afford to lose so many cheap, early wickets again. Pakistan scored 18 runs in its first six overs of the First Twenty20 International, whereas South Africa was up to 39 runs after 36 balls.
BetVictor is offering odds of 1.80 that South Africa has a higher first-six-overs score than Pakistan and that seems a perfectly reasonable exotic bet to strike. South Africa is available at odds of 2.10 with BetVictor to hit more sixes in the Second Twenty20 International than Pakistan but that offer does not appeal all that much. South Africa won that fight within a fight 3-1 in the First Twenty20 International but Pakistan has some seriously heavy hitters in its batting line-up and the result, therefore, is a bit of a lottery. Also, one should note that Twenty20 International games at the Dubai Sports City Cricket Stadium have a tendency to be low-scoring affairs, which reduces the attractiveness of a punt on the most sixes exotic even more because neither side is likely to bash lots of balls over the boundary rope.