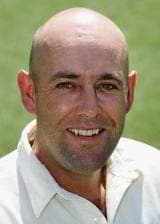 Neither England nor Australia has performed like a Twenty20 International powerhouse in recent years so there is nothing straightforward for punters looking to have a bet on the first match between the Ashes rivals at the Rose Bowl.
Both England and Australia lost its most recent Twenty20 International game but, unlike the Australians, at least the Poms do not have to go very far back in time for their last victory in the hit-and-giggle format. England won two of its four completed Twenty20 International matches against New Zealand played on opposite sides of the globe this year. If one goes back to the beginning of September 2012, England has won six and lost seven of its 13 Twenty20 International games that have run their course. So not a great record and not an awful one, either, in what is a bit of a lottery.
Australia's Twenty20 International team got off to a decent start following George Bailey's surprise appointment as its new captain in 2012, sharing series versus India, the West Indies and Pakistan and, in a purple patch from the second week of September until the end of the ninth month, winning five matches on the bounce. Sadly for Bailey, who has been the subject of considerable criticism from several quarters, particularly Shane Warne, Australia has lost its last five Twenty20 International games, including all three of its home matches during the Australian summer six months ago.
With England enjoying home advantage, which is much more to do with playing conditions than crowd support, and having the better recent Twenty20 International record of the old enemies, it merits favouritism for the first game of the two-match series. Bet365 is offering odds of 1.90 about England and that seems a better proposition than the odds of 2.05 that 888sport and Unibet are offering about Australia winning its first Twenty20 International in six attempts. To be honest, there is nothing spectacular about England at 1.90, although one could argue that, even allowing for the theoretical profit margins of bookmakers, Stuart Broad's side should be around the 1.75 mark. If one wants to bet on the outcome of the game then England is the smartest play.
Of the First Twenty20 International exotics, the one that makes the most appeal is Australia to have the highest score after six overs, an option that is available at odds of 1.91 with many bookmakers, including BetVictor, Coral and Stan James. Obviously, bookmakers think that it is a raffle, what with every bookmaker unable to split Australia and England. However, there is a logical reason for backing Australia.
That reason is Darren Lehmann. Positive should be Lehmann's middle name – boringly it is Scott – and one can see the man that cricket fans not only in Australia but also around the world know as Boof telling Australia's top-order batsmen to go for broke from the first ball. Lehmann, who is coaching Australia for the first time outside the Test arena, is a terrific manager of people and the odds are that he will tell the likes of David Warner and Shane Watson to blast England's bowlers on sight. Lehmann would rather that his team went down fighting than lose with a whimper. England was the side that resorted to negative cricket during the Ashes, while Australia tried to engineer results out of nothing. A gung-ho approach may end up costing Australia as the First Twenty20 International progresses but the touring team looks more likely to go bang in the early phase of its innings, particularly given its weapons such as Warner, who rivals West Indies opener Chris Gayle in the power stakes.
Punters who are thinking about waiting for the toss before betting on the First Twenty20 International should note that the Rose Bowl does not appear to favour or hinder sides that bat first. The Southampton venue staged six Twenty20 matches during the recently completed English competition. Teams batting first won three games, as did teams batting second.