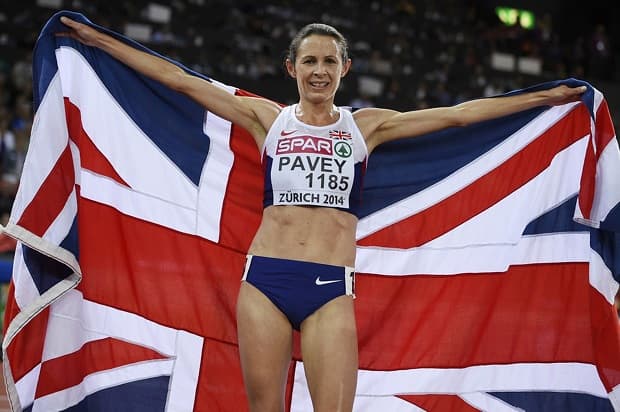 Rory McIlroy is the outstanding choice for the BBC Sports Personality of the Year 2014, but there is value in taking him on with long distance runner Jo Pavey. McIlroy is deserving of his place at the head of the market after a season which saw him win back-to-back majors and help Europe to victory in the Ryder Cup. But even if – as expected – he goes on to win, Pavey offers great value on the each-way and 'betting without McIlroy' markets.
The Award
The annual prize is given to the sportsman or woman 'whose actions have most captured the public's imagination in 2014'. While the shortlist is drawn up by a select panel of experts, the voting is made purely by the public during the live TV awards show. This year the event will be held in Glasgow on the 14th of December, and broadcast live on the BBC.
Roll of honour
A look at the previous winners of the award gives us an idea of what is expected of a winner, and may provide some clues as to this year's outcome.
2013 – Andy Murray. The Dour Scot was a shoe-in last year after ending the UK's lengthy wait for a Wimbledon winner.
2012 – Sideburn sporting cyclist Bradley Wiggins won the 2012 award after an outstanding season which saw him become the first Briton to win the Tour De France, before going on to take gold at the 2012 Olympics in the men's road time trial; making him the most decorated British Olympian in terms of medal haul.
2011 – Cycling also prevailed in the previous year, as Mark Cavendish took the prize for winning five stages on the Tour De France, and being crowned world road race champion later in the year.
2010 – Multiple champion jockey A P McCoy won the award in 2010, helped by the fact that he finally won the Grand National in 2009 – the only big race that had eluded him in a remarkable career.
2009 – Ryan Giggs was swept to victory by Manchester United fans in 2009, after a record-breaking year which saw him pass 20 years, 700 games, and 150 goals for the club.
Lewis Hamilton supporters will do well to remember that Giggs won the award that year ahead of Jenson Button, despite the F1 driver taking the world championship. Although in his favour – assuming he does go on to win the title – is the fact that Motor Racing is the second-most popular sport in terms of winning Sports Personality, with six of the previous sixty winners. The most popular sport in that respect is athletics, which is responsible for 17 of those winners. McIlroy, despite his achievements might not be the 'dead cert' that the bookies seem to think he is based on the numbers, with only two golfers ever claiming the title – Nick Faldo in 1989, and Dai Rees in 1957.
Contenders
Rory McIlroy 1.14Bet €100 to win €1147/50Bet £100 to win £114-714Bet $100 to win $1140.14Bet HK$100 to win HK$114-7.14Bet Rp100 to win Rp1140.1400Bet RM100 to win RM114 with Ladbrokes
The Northern Irish golfer became only the second man since the turn of the century to win back-to-back majors in 2014, the previous two were Tiger Woods and Padraig Harrington. He went on to be part of the successful European team that won the Ryder Cup, and looks to have everything in his favour in terms of sporting achievement alone. However, as it is voted for by the public, the Sports Personality award is as much a popularity contest as a true measure of achievement. McIlroy's infamous break-up of his engagement to Caroline Wozniacki by phone, may not help his chances in the popularity stakes.
Lewis Hamilton 7.00Bet €100 to win €7006/1Bet £100 to win £700+600Bet $100 to win $7006.00Bet HK$100 to win HK$7006.00Bet Rp100 to win Rp700-0.1667Bet RM100 to win RM700 with Bet365
Hamilton looks set to go on and bag another F1 world championship this year, and it could be his turn after missing out on the title when he last won the world championship, in 2008, to cyclist Chris Hoy.
Jonny Wilkinson 41.00Bet €100 to win €410040/1Bet £100 to win £4100+4000Bet $100 to win $410040.00Bet HK$100 to win HK$410040.00Bet Rp100 to win Rp4100-0.0250Bet RM100 to win RM4100 with Paddy Power
The poster boy of English Rugby, Jonny Wilkinson retired on a high this year after winning the French domestic title and the Heineken Cup with Toulon. Wilkinson won the award in 2003 though, after his part in England's Rugby World Cup win, and is bidding to become only the fourth person to win the award twice, after Damon Hill, Nigel Mansell, and Henry Cooper.
Jo Pavey 41.00Bet €100 to win €410040/1Bet £100 to win £4100+4000Bet $100 to win $410040.00Bet HK$100 to win HK$410040.00Bet Rp100 to win Rp4100-0.0250Bet RM100 to win RM4100 with Paddy Power
Pavey may have a good outside chance for the award, after a year which saw her win gold in the 10,000 metres at the European Championship. Coming just ten months after she gave birth to her daughter, the victory meant that Jo became the oldest ever female European Championship winner. She hails from the most successful sport in terms of winners of the award, and with the vote so close to Christmas, has exactly the kind of inspirational back story to 'capture the imagination of the public'.
Value
While McIlroy is the heavy odds-on favourite in the outright win market, there looks to be a little bit of value in backing Pavey in a couple of different ways. Coral are offering 1/4 of the odds each-way for the first two places, and even if McIlroy wins, this is effectively a bet on Pavey to finish best of the rest at 11.00Bet €100 to win €110010/1Bet £100 to win £1100+1000Bet $100 to win $110010.00Bet HK$100 to win HK$110010.00Bet Rp100 to win Rp1100-0.1000Bet RM100 to win RM1100.
Several bookies are offering odds on the prize 'without McIlroy', and Pavey can be backed in this market at 7.00Bet €100 to win €7006/1Bet £100 to win £700+600Bet $100 to win $7006.00Bet HK$100 to win HK$7006.00Bet Rp100 to win Rp700-0.1667Bet RM100 to win RM700 with Skybet
Beyond the top four in the market, most other candidates can be backed at odds of 101.00Bet €100 to win €10100100/1Bet £100 to win £10100+10000Bet $100 to win $10100100.00Bet HK$100 to win HK$10100100.00Bet Rp100 to win Rp10100-0.0100Bet RM100 to win RM10100 upwards, and at this stage it looks like a four-horse race. Predicting the public vote can be particularly difficult in any event, and Sports Personality is no different. But if we're looking to take on the hot favourite, the value is with Pavey. It's hard to see Wilkinson winning the title again, despite a good season, as it was the national victory with England that swept him to the win in 2003. Those unfamiliar with Rugby probably won't even be aware of his achievements this year with Toulon. Lewis Hamilton looks like the main danger, having been denied the award when he last won the world championship, and it's obviously a huge achievement to pick it up again. Pavey looks a lively bet however, after achieving a gold medal at the age of 40, less than a year after having a baby – in a contest that rests as much on public perception as anything else.
Tips Summary
Jo Pavey to win BBC Sports Personality of the Year – Each Way – 41.00Bet €100 to win €410040/1Bet £100 to win £4100+4000Bet $100 to win $410040.00Bet HK$100 to win HK$410040.00Bet Rp100 to win Rp4100-0.0250Bet RM100 to win RM4100 with Coral
Jo Pavey to win BBC Sports Personality of the Year – Betting without McIlroy – 7.00Bet €100 to win €7006/1Bet £100 to win £700+600Bet $100 to win $7006.00Bet HK$100 to win HK$7006.00Bet Rp100 to win Rp700-0.1667Bet RM100 to win RM700 with Skybet
The Awards Ceremony is televised live on the BBC on the 14th of December 2014
BBC
BBC Sports Personality
Jo Pavey
Jonny Wilkinson
Lewis Lamilton
Rory McIlroy
Sports personality of the year