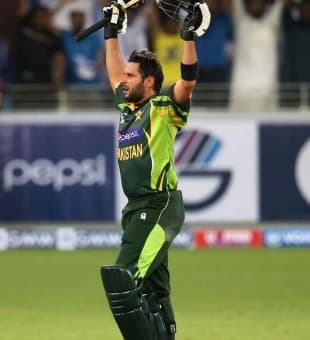 Bookmakers have come to the realisation that Pakistan ought to be the favourite for a home One Day International against Sri Lanka but there remains value in backing the Pakistanis at odds of 1.91 with Paddy Power.
Pakistan made a mockery of its First One Day International underdog status by beating Sri Lanka at the Sharjah Cricket Stadium. And Pakistan was good value for more than its raw 11-run winning margin as well. Pakistan scored 332 runs for the loss of five wickets in its 50 overs, Mohammad Hafeez starring with 122 runs off 129 balls and both Sharjeel Khan and Sohaib Masqood supporting him with half centuries. The de facto home team – Pakistan is in cricket exile – reduced Sri Lanka to 221 runs for seven wickets in the 42nd over of the away side's reply before the Pakistanis, as only they can do, almost snatched defeat from the jaws of victory. A combination of bad bowling and terrible fielding allowed Sri Lanka's tail enders to get much closer than anyone thought that they would. Even so, Pakistan still won comfortably.
That Pakistan won in spite of Saeed Ajmal having his worst One Day International ever at the Sharjah Cricket Stadium is a real positive with regards to betting on the Second One Day International at the Dubai Sports City Cricket Stadium. Ajmal, the top Pakistan bowler in four of his first five One Day International matches in Sharjah, took no wickets for 48 runs off his 10 overs. Ajmal was economical – Sri Lanka had an average run rate of 6.26 per over – but he did not send any Sri Lankan batsman back to the pavilion, which was very unlike the spinner given his superb Sharjah statistics.
Pakistan's victory in the First One Day International at the Sharjah Cricket Stadium was its 78th versus Sri Lanka in 133 meetings in the 50-overs-a-side format. And then there is the little matter of the United Arab Emirates numbers. Both Pakistan and Sri Lanka are accustomed to playing the United Arab Emirates but their win rates are worlds apart. Pakistan has a United Arab Emirates record of 93 wins, 54 losses and one tie, whereas Sri Lanka's record is 31 wins, 51 losses and two ties. To cut a long story short, Sri Lanka's results away from home are nowhere near as impressive as those that it has registered in front of its own supporters. And that is why it was strange that bookmakers favoured Sri Lanka for the First One Day International. Fortunately for punters who missed the first game of the three-match series, bookmakers are offering nice odds about Pakistan in the second game.
Pakistan and Sri Lanka played three One Day International matches at the Dubai Sports City Cricket Stadium as recently as November 2011. Pakistan thrashed Sri Lanka in the First One Day International two years ago, bowling out the Sri Lankans for 131 runs inside 41 overs and reaching its target for the loss of only two wickets with more than 28 overs to spare. Sri Lanka fought back to take out the Second One Day International by 25 runs as Pakistan failed to recover from being 11 runs for the loss of three wickets. But Pakistan regained its composure to dominate the Third One Day International from the outset, Imran Farhat and Hafeez putting on 151 runs for the loss of the de facto home team's first wicket and laying the foundations for a 21-run win.
The two-day turnaround means that some bookmakers are dragging their heels posting Second One Day International markets but Pakistan, at odds of 1.91, warrant support. Pakistan should be trading at odds of around 1.70.