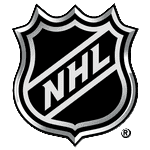 The National Hockey League is the world's finest ice hockey competition and, after the relevant parties concluded talks regarding the latest collective bargaining agreement, the delayed 2012-2013 season will get under way on Saturday 19 January 2013 – three months later than planned originally.
A labour dispute led to the cancellation of the 2004-2005 National Hockey League season but, thankfully for fans of the competition, this season's crisis was averted in time for organisers to program a 48-round regular season.
Each of the National Hockey League's 30 teams will play 18 games within its division – four or five matches for each side – and 30 games versus sides outside its division but inside its conference. There will be no inter-conference matches played during the 2012-2013 regular season and, also, the All-Star Game and Winter Classic have been cancelled because of the lengthy labour dispute.
National Hockey League teams compete for the Stanley Cup, which is the oldest professional sports trophy in North America. Montreal is the winningest side in Stanley Cup history, lifting the trophy 24 times but not since 1993. However, bookmakers do not think that the Canadiens will rack up their 25th Stanley Cup triumph this season, with the Habs trading at odds of around 50-1 for championship glory.
Betting strategies for the shortened season
When looking at the various hockey betting markets before and during what will be the National Hockey League's second-ever shortened season, there are several things to bear in mind things that should help put one ahead of the betting game.
Do not make the mistake of thinking that the 2012-2013 National Hockey League will be like most of the other seasons staged in living memory: it will not. Packing 48 rounds into little more than three months will have consequences that smart punters will anticipate.
Under could be an early betting trend
Even though bookmakers will probably set total goals lines low early on in the 2012-2013 National Hockey League season, one would have to think that there will be value in backing the under as many teams may struggle to hit their scoring straps until the end of January 2013 at the earliest.
Scoring goals in ice hockey is considerably more difficult than stopping them and, no matter how much bookmakers may want to duck laying the under until most of the sides have found their feet, opportunities will present themselves.
Anticipating and/or identifying betting trends in a season such the 2012-2013 National Hockey League one could make the difference between a good punting campaign and a great one.
Good back-up goaltenders will be valuable
Teams who have highly rated back-up goaltenders should be worth following closely throughout the 2012-2013 National Hockey League season because reserve goalies are likely to get more starts than usual because of the busy schedules.
National Hockey League coaches will have little option other than to mix up their goaltenders when their side faces, say, three games in five days or four matches in six days. Having a solid, reliable back-up goalie will be its worth in gold.
Brian Elliott and Jaroslav Halak of St Louis are the outstanding goaltending tandem going into the 2012-2013 National Hockey League season. Elliott and Halak combined for 15 shutouts last term, equalling the modern National Hockey League record set by Chicago in 1969-1970. Elliott led the 2011-2012 National Hockey League regular season statistics for goals against average (1.56) and save percentage (.940), while Halak was not shabby, either, ranking joint fourth for goals against average (1.97) and sixth for save percentage (.926). They are the top pair.
Bet against the crowd and back busy underdogs
There will be times when bookmakers, either anticipating gambles or reacting to them, will offer very attractive odds about underdog teams on short rest. The crowd will want to be with the relatively rested favourite at almost any price, leaving the door wide open for smart punters to bet against the crowd and snap up some terrific head-to-head value.
This scenario played out itself regularly during the last completed National Basketball Association season, which was cut from 82 to 66 rounds because of a lockout. Sides had to play more back-to-back games than they would in a normal campaign and, predictably, punters faded those teams, frequently made bad betting calls and losing money.
Abridged program favours the status quo
National Hockey League sides with ambitions of winning the 2012-2013 Stanley Cup will have to get off to a fast start and maintain momentum because of the shortened season. It will be very difficult for teams that do not get off to a flier to make up ground during the 48-round qualifiers.
Punters betting on any of the 2012-2013 National Hockey League futures – divisions, conferences or Stanley Cup – ought to focus on the sides which were successful last season and whose rosters have not changed very much.
Carolina and Minnesota are two National Hockey League teams on to which punters have latched because of their recent recruitment drives, even though neither the Avalanche nor the Wild made the Western Conference top eight last term.
The 1994-1995 National Hockey League season was reduced to 48 rounds and 14 of the 16 Stanley Cup playoffs qualifiers retained their spots from the previous campaign. It could be a similar story at the end of the 2012-2013 National Hockey League season, with very little movement in the rankings.