Here's an interesting legislative proposal emanating from Nevada and the United States that may mark the way for how risk management is handled in online sports betting's future world. On Friday, Nevada's House Judiciary Committee passed a "sportsbook global risk management" bill by a unaminous 21-0 vote, moving it on to consideration — and likely fast approval — by the US state's full Assembly and Senate bodies.
Why this little bill might matter on a global basis is the interesting part of the tale. It's a bill that's been conceived by a major supplier of computerized systems for the state's licensed sportsbetting industry, CG Technology, which describes itself as the "preeminent race and sports book operator and mobile gaming operator in the State of Nevada."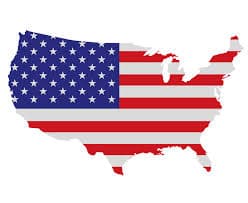 The bill, which CG Technology has called for and backed, and which was created with the collaborative input of Nevada's Gaming Control Board, would formally approve an interactive system allowing the state's licensed sports books to participate and share risks through the instantaneous swapping of action.
The measure, Nevada Senate Bill 445 (SB 445), would also open the door to instantaneous exchange of information between participating sportsbooks regarding their offered lines. Such a system, if formal approved and installed, would virtually eliminate such secondary sports betting practices as arbitrage betting, at least between books who are part of the system.
Right now, as an example, CG Technology offers computerized support for seven prominent Nevada casinos: The Venetian/The Palazzo (owned and operated by Las Vegas Sands Corporation), The Cosmopolitan of Las Vegas, Hard Rock Hotel & Casino, The M Resort Spa Casino, The New Tropicana, Silverton Casino Lodge and The Palms. Other licensed software providers serving other casinos would likely start up similar systems, should the proposal become law.
The rationale behind the pitching of SB 445 is to keep the state of Nevada at the forefront of technology regarding interactive, online sportsbetting. It's also designed to promote Nevada and its casino industry as the natural nexus point for any future loosening of current US restrictions against sports betting in other states. Nevada remains the only US state allowing most forms of sportsbetting, but the federal restrictions currently blocking other states continue to come under increasing attack.
CG Technology waxes a bit long in its pimping of the bill, describing it as follows in written testimony for Assembly and Senate consideration:
This bill is intended to establish Nevada as the center of race and sports wagering operations just as the world's leading gaming operators and manufacturers are headquartered in and manage their global gaming operations from Nevada.
Okay, then. The actual description of what the bill is intended to do has a bit more meat, as well being quite a bit less grandiose:
In Nevada and other jurisdictions, the race and sports book industry operates on a centralized management model. That is, a gaming technology company, such as CG Technology, can provide the technology and data to offer betting propositions to the public on races, sports and other events and managing the financial exposure associated with accepting those wagers for multiple race and sports books, whether the books are located in Nevada or in other jurisdictions, all from a central location in Nevada.

Centralized management by the race and sports book industry entails activities such as establishing which events will be offered to the patrons to bet on, the types and amounts of wagers that will be accepted, the lines, point spreads, odds or other related activity, combining wagering pools and using, transmitting and accumulating information and data for the purpose of managing the financial exposure to the book operator.
This bill's scope, if enacted, would take the practice of "centralized management" to another level. Major sportsbooks already swap action and information, but there's still a short time lag. Arbitrage betting opportunities, to return to that example, exist for perhaps 15 minutes; they'd shrink to virtually nothing under the new system.
The new measure, if approved and signed in the all, also clarifies that there is nothing illegal about the sharing of such information or other elements of the shared risk management being proposed.
It's also not hard to see how CG Technologies envisions this being used in other jurisdictions, literally around the globe. Imagine how the online betting markets around the globe would change if such a system was eventually approved for use in, say, several populous EU member countries. Chances are, such a system is indeed online sports betting's future.
arbitrage
CG Technology
Nevada
Online gambling
risk management
SB 445
sportsbetting
sportsbook