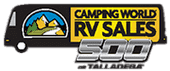 The plot is thickening as we move into the latter stages of the Chase for the Sprint Cup.
As we stand right now, with five races to go, Kenseth is holding on to his lead, with 2225 points, but Johnson is breathing down his neck, just four points behind. Kevin Harvick has taken over third place (29 points behind).
The next event in the Chase for the Sprint Cup is scheduled for Sunday, as the Camping World RV Sales 500 is contested at Talladega Superspeedway in Alabama.
This race will be run over a 2.66-mile tri-oval, with high gradients on the turns. There are two Sprint Cup races run there – one in the spring and one in the fall. Talladega also plays host to an event in both the Nationwide and Camping World Truck series. Of course, in the revolving door of sponsorships and names that often change, the title of this event just kind of adds to the confusion.
Here are the odds on winning the race, as they are posted at Bovada.lv:
Dale Earnhardt Jr. #88 +1000
Jeff Gordon #24 +1100
Jimmie Johnson #48 +1100
Kevin Harvick #29 +1100
Kyle Busch #18 +1100
Matt Kenseth #20 +1100
Brad Keselowski #2 +1400
Clint Bowyer #15 +1400
Kasey Kahne #5 +1400
Kurt Busch #78 +1400
Carl Edwards #99 +1600
Denny Hamlin #11 +2000
Greg Biffle #16 +2000
Joey Logano #22 +2000
Jamie McMurray #1 +2200
Martin Truex Jr. #56 +2200
Ryan Newman #39 +2800
Juan Pablo Montoya #42 +3300
Ricky Stenhouse Jr. #17 +3300
Aric Almirola #43 +4000
Austin Dillon #14 +4000
Danica Patrick #10 +4000
David Ragan #34 +4000
Jeff Burton #31 +4000
Michael Waltrip #55 +4000
Paul Menard #27 +4000
Restrictor plates have been in use at Talladega, and the other "superspeedway," Daytona, since 1988. That was the year after Bill Elliott set a qualifying record for one lap at Daytona, then went on to win the 500 (Colin Braun just recently broke that record in a sportscar). .
A restrictor plate limits the power the motor is able to produce (reportedly from 750 horsepower to around 430 horsepower), which in turn limits the top speed the cars can attain. The reason for this rule change was that unrestricted speeds would make those tracks way to dangerous.
Here is one track where Jimmie Johnson (+1100 to win this week) is not a dominant force. In fact, his past efforts at Talladega have been just ordinary by comparison to others. Johnson has scored two wins there, but he has also put together a Driver Rating of just 83.1, which is the tenth-best of the drivers who will be in the field on Sunday.
Matt Kenseth, the points leader, has actually done rather well at this superspeedway. He has one win and 18 Top-20 finishes in 27 events at Talladega. But that tells only part of the story. Last year, he posted both a win AND a third-place finish at both tracks. He was 8th in the earlier race this year at Talladega. His Driver Rating at this track is 91.5, which is best of all the drivers who will be starting their engines on Sunday. And he's also got the Best Average Running Position in the field (14.1). Priced at +1100 in the NASCAR odds at Bovada, he may not win, but he should make it awfully difficult for Johnson to pick up ground.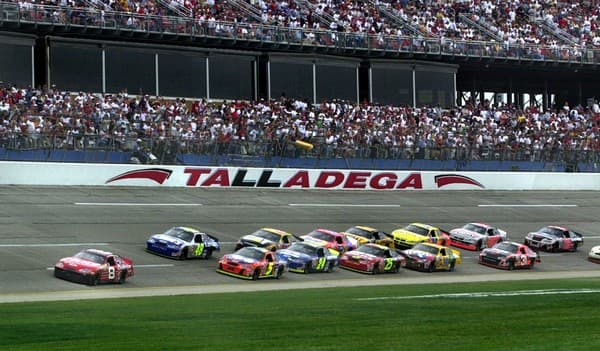 This years race at Talladega sees a wide open race with long odds available on many of the top drivers
Dale Earnhardt Sr. has won the most NASCAR races at Talladega, with ten. His son has the record for the most consecutive wins, with four. Dale Jr. won the fall race in 2001, both races in 2002 and the spring race in 2003. Despite Kenseth's numbers, Earnhardt is one of the biggest threats at this track, with five wins and 17 finishes in the top ten in his 27 races. But though he has logged six Top-5 finishes on the season, he has yet to win a race in 2013.
Jeff Gordon (+1100), who was essentially the 13th man in the Chase, has six career wins at Talladega, and had his big year there in 2007, when he swept the two races. But that was six years ago; in 2013, Gordon has yet to win a race, and if he wants to move up (he's fourth in the standings right now), he is going to have to get the checkered flag.
This is not the most fruitful track for Kyle Busch, who is fifth in the standings, as he has a career Driver Rating of 79.9 at Talladega, which is 16th best in this field. But he's had some good recent results, finishing second and third in the two events that were held there on the 2012 schedule.
Brad Keselowski is the defending Sprint Cup champion, but he will have to pass the torch this year because he did not qualify for the Chase. However, that does not mean he is going away quietly. Last Saturday he broke a 37-race winless streak when he came home first at the Charlotte Motor Speedway, edging out Kasey Kahne.
He'll have to settle for a "spoiler" role here, and that is something he may be able to do this week as well. In his last five races at Talladega, Keselowski has had three finishes in the top ten, including a win, with an average finish of 12th. His victory in 2009 here was his first Sprint Cup triumph. And he gets respect from the Bovada oddsmakers, as he is priced at +1400.
When you talk "spoiler," let's not forget two others as well: David Ragan (+4000) pulled off a big upset by winning the Talladega race in May, the first for Front Row Motorsports. He also won at Daytona, another superspeedway, in the Coke Zero 400 in 2011. And then there's Jamie McMurray (+2200), who hasn't won this year but often gets up for big races, is very good on restrictor plate tracks (three of his six career wins), is a former winner of the Daytona 500 and yes, also posted a win in this event in 2009.
Bet the NASCAR Chase for the Cup – all the way to the end – at Bovada!