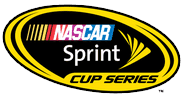 Last week the rains came, and all of the Chase for the Cup drivers slid back a little farther away from the lead. On Sunday, they will gather at New Hampshire Motor Speedway in Loudon, New Hampshire for the Sylvania 300, which is slated to begin at approximately 2:15 PM ET with television by ESPN.
Matt Kenseth, who is the top driver in the Cup standings, extended his lead with a win in the GEICO 400 outside Chicago last weekend, and with Kyle Busch winning second, that made for a 1-2 finish for Joe Gibbs Racing. Kevin Harvick, Kurt Busch, Jimmie Johnson and Jeff Gordon were the next four in order. Those competitors represent six of the top seven Chase drivers.
In the NASCAR betting odds that have been posted at Bovada, here are the drivers who are priced at 25/1 or below for Sunday's race:
Jimmie Johnson +450
Kyle Busch +700
Matt Kenseth +800
Jeff Gordon +900
Kasey Kahne +900
Kurt Busch +900
Brad Keselowski +1000
Clint Bowyer +1000
Carl Edwards +1200
Denny Hamlin +1200
Kevin Harvick +1200
Ryan Newman +1800
Dale Earnhardt Jr. +2000
Joey Logano +2200
Brian Vickers +2500
The driver with the highest rating at Loudon is no factor in this field, because it's Tony Stewart, who is out with an injury. That leaves Jeff Gordon, who as we know was included into the Chase field as a 13th driver. Gordon is priced as one of the favorites at 9/1, and for good reason. He has won three times at New Hampshire, with 16 top-five finishes, in 37 appearances there. During one stretch, he won the summer race there three years in a row, but those races were in 1997, 1998 and 1999. However, he did win the pole for last year's race, which was eventually won by Denny Hamlin +1200.
Jimmie Johnson is the favorite in Sunday's race, and that is not a big surprise. He brings a very strong resume on this New Hampshire track, having won three times, and he was the Sylvania 300 champion back in 2003.
Brian Vickers won the pole there back in 2005, and in the process became the youngest driver ever to do that. He's not involved in the Chase, and is 25/1 to win the race, but he is still in a firestorm, especially as he has lashed out at critics who have blasted him for trying to help.
He has told reporters that if his teammates needed him again, "and it was of no consequence to me, my team or our partners, I would make the same decision time and time again."
Some of the big news involved hardship for his Michael Waltrip Racing team that has been experienced in the wake of the penalties issued by NASCAR over the incidents that happened in Richmond, as Vickers and his teammate, Clint Bowyer, were trying to help Martin Truex Jr. (28/1 at Bovada this week) get into the Chase. NAPA announced that it has pulled the sponsorship from MWR, effective at the end of the season. That agreement had some years to go, and was worth $16 million annually.
Bowyer, it should be mentioned, has won Chase races in Loudon in both 2007 and 2010. Those are his two wins at the venue. He is still looking for his first win of the 2013 campaign. And by the way, so is the Sprint Cup points leader, Matt Kenseth, who has won six races this year (including last week at Chicagoland) but never one in New Hampshire. This is clearly not his favorite place; in fact, among all the drivers in this field, his driver rating is only 20th best. Interestingly enough, he has had 1,040 Green Flag Passes (yes, that's a NASCAR stat), which is the most in this field at this track. However, at +800 he may be a driver to shy away from.
One interesting proposition could be another Chase driver, Joey Logano, who has had some success at New Hampshire. It was the site of his first Sprint Cup win in 2009, which made him the youngest driver (at age 19) to accomplish that feat. In ten races there, he has been in the top ten four times. And he is just coming into his own as a driver. Could he make a bold move and cash a ticket at +2200?
Remember to bet on this and all other Nascar races, go to www.bovada.lv, the leading US sportsbook.