The Meditteranean island nation of Malta has announced that it will soon launch what it describes as the "world's first legal framework" for the creation of a supervisory body to regulate blockchain, the backbone structure of online cryptocurrencies. The as-yet-unnamed body will also regulate other high-tech mediums expected to grow in importance in the coming years, including AI (Artificial Intelligence) and IOT ("Internet of Things" devices).
The upcoming launch continues Malta's commitment to virtual online currencies as an effective global payments structure, which goes hand in hand with the country's ongoing commitment to several forms of online gambling, including sports betting. Malta has established itself as one of the globe's most important hubs for online gambling operators, and continues to look forward in expanding its service methods.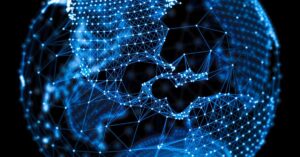 Malta's announcement regarding the upcoming regulatory framework was made this week by the country's Parliamentary Secretary, Silvio Schembri, who announced at the UNLOCK Blockchain conference in Dubai that Maltese official have been working closely with major industry players to devise a legal framework that includes AML (Anti Money Laundering) and KYC (Know Your Client or Know Your Customer))regulations, while remaining open to technological advances. The secretive nature of encrypted blockchain transactions made it the growing darling of several "underground" markets in recent years, creating both technological challenges – and a bit of a stigma – that is only now beginning to erode against wider mainstream acceptance.
Malta first announced its blockchain-regulatory plans last April, then followed that up with the creation of a task force last September, the members of which were tasked with reviewing industry proposals and creating a roadmap to guide Malta's high-tech service future. The announcement of the soon-to-debut regulatory body appears to be the product of that task force's work.
"This new regulator will help those who wish to invest in this sector to operate within a legal structure and gain the trust of millions of potential customers all over the world who want to make use of new services related to blockchain technology," Malta's Schembri told the Dubai conference's attendees during a keynote speech. Malta also announced that it plans to partner with the conference's host nation, Dubai, on some of the technical and structural challenges the new regulatory structures will face.
Malta's prime minister, Joseph Muscat, has also been proactive on blockchain-related matters, embracing and at times leading the effort. As reported last year, Muscat envisions Malta as a global pioneer in all things blockchain, in particular as it relates to Malta's iGaming sector, which continues to grow and is now a vital component of the island's economy. Malta has gained ground among international iGaming hubs at the expense of such locales of Gibraltar, which has seen its fortunes sag due to the new tax and licensing structures implemented by other nations, in addition to the UK's Brexit conundrum, which could stifle Gibraltar's market access.
According to Muscat, Malta is likely to offer tax incentives to blockchain-dependent firms who relocate — or start up — in Malta. Such tax breaks played a key role in Malta's success with bringing iGaming operators to the island, part of he blueprint the country now hopes to repeat with these latest high-tech ventures.
blockchain
cryptocurrencies
Dubai
gabling
hub
iGaming
Malta
Muscat
online
regulatory
Schembri
services
sports betting