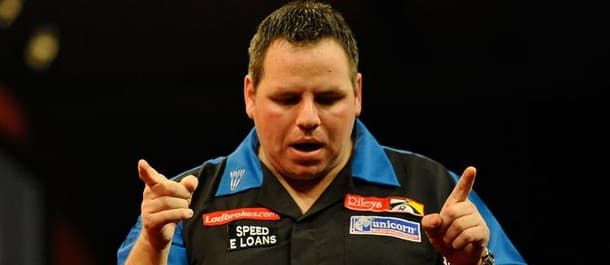 It's getting very interesting in the 2015 World Darts Championships, so it's time to look a little closer as we enter the third round, and in today's bumper feast of arrows, we've found a nice bit of value in all of the games.
Wright v Hamilton (12.40)
Not much value jumps out at me in this bar Hamilton High Checkout over 110.5 @ 5/6 with Coral. He's beat this mark in last 2 games, and he'll need to pull it out of the bag again if he's to beat Wright. I'd like to take Wright to score the highest average of the 2 at anything greater than 1/2 but can't find it.
Anderson v Reyes (14.15)
Anderson struggles against slower players, so want to take Anderson on the Unders for everything, but the bookies have adjusted fairly well imo. His 180s line is at 6.5 which i hoped would be 8.5, so no go for me. Going to take High Checkout Under 120.5 @ 5/6 with William Hill. He failed to make this mark in 3 of his last 4 matches.
There's value for Reyes in the most 180s market at 9/2 with BetVictor. Anderson is a 180 beast, and should get the job done, but i wouldn't have him a 1/4 shot against the much slower opponent. Reyes hit 9 x 180s in his last match, and Anderson hit 14, but that was against the pacey Klaasen. He only managed 3 against Kircher in the Last 64.
Winstanley v van der Voort (15.45)
Taking Winstanley most 180s here at 10/11 with Boylesports. In his last 2 matches, he's hit 14, and the game before that he banged in 9 x 180s in 18 legs losing to today's opponent in the Players Championship QFs. Vincent has scored 10 x 180s in his 2 games to date, and in the Players Champ game previously mentioned, he only managed 6.
Going for van der Voort Highest Checkout Over 118.5 @ 5/6 with William Hill. He has comfortably beaten this mark in his last 4 matches scoring between 125-157.
Lewis v van Barneveld (19.10)
Lewis High Checkout Over 121.5 @ 5/6 with Coral. He's been above this mark in his last 5 matches, and in 6 of his last 7. The only match where he failed to beat it, was when he could only manage a 121 checkout. There's plenty of other bets i liked, but there's not as much value in them as I had hoped, so lumping it all together on Lewis checkout instead.
Taylor v Huybrechts (20.40)
I hate backing against Taylor, so follow this one at your peril, but i'm liking some of the value on the Belgian for this one. He's going to have to play the darts of his life if he's to beat the on-form 16 times World Champion. Dare I say it, Taylor has underperformed on his checkout's in this tournament, only managing a high of 96 in last match, and a 90 in the game before. In his last 5 matches, his highest checkout is only 125.
In Huybrechts' last 5 matched, his high checkout has been 105, 146, 109, 142 and 155. I like Kim to score over 113.5 @ 5/6 with Coral, and to beat Taylor's checkout at 7/4 with BetVictor.
Bunting v Smith (22.15)
In the final game of the night, I'm all over Smith to score more 180s at 10/11 with Paddy Power. I'm not sure why the bookies have priced this so close. Bunting did hit 8 x 180s in his defeat of James Wade, but before that he only managed 2 in 13 legs in the first round, and in the tournament before that (Grand Slam) Bunting only hit 1 x 180 in 20 legs in the group stages, and overall was 12 for 63 legs.
Smith on the other hand, is a 180 machine, and along with MVG he tops the 180 charts so far in the tournament with 19 in just 2 games. Even when he's not playing well, he'll rattle the treble 20 bed so i'm loving the price, because i'd have him a 4/7 shot easily. I'm also taking Smith Over 7.5 180s at 1/1 with the same bookmaker. Lumpage
180
Adrian Lewis
Darts World Championships
Kim Huybrechts
MVG
phil taylor