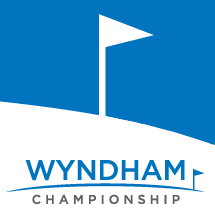 Whichever way one looks at the Wyndham Championship, Zach Johnson's name is one that comes up and, even though the American is at the pointy end of the market, he is worth backing in the final event before the FedExCup Play-offs.
Johnson is cherry ripe with an impressive set of recent results and there are several reasons to think that the Sedgefield Country Club will suit this in-form golfer.
First, it is worth going over Johnson's performances over the last couple of months. Johnson's eighth position in the PGA Championship was his lowest finish in his last four tournaments having placed second in the John Deere Classic, sixth in the Open Championship and fourth in the World Golf Championships-Bridgestone Invitational. And it is not as if Johnson is a serial high finisher who does not go through with the job. Johnson has won nine PGA Tour titles in 258 starts, with three of his victories coming in play-offs.
No-one else in the Wyndham Championship field can hold a candle to Johnson's recent numbers, which one ought to remember include not one but two major championships played in very different conditions. Johnson is in terrific shape and his addition of the Sedgefield Country Club competition to his schedule is one that makes a great deal of sense.
Five years ago was the last time that Johnson entered the Wyndham Championship and he placed 26th even though he was in ordinary form at the time. Johnson fired rounds of 64 and 66 to indicate that the course is one on which he could do well over 72 holes and that was before the owners chose to change their track's greens to the Bermuda variety. Johnson loves layouts with Bermuda grass surrounding their holes.
Johnson will be really keen to consolidate his place in the Presidents Cup team that United States of America captain Fred Couples will finalise shortly and he is a monster on par-70 courses such as the Sedgefield Country Club because he scores so consistently well on lengthy par-four holes.
Winning golf titles takes a little bit of luck so, more often than not, backing tournament fancies against golfers whose numbers do not stack up so favourably, is a smarter way to bet. Johnson is a big name so bookmakers have paired him with other famous faces for the Wyndham Championship. As far as backing Johnson to beat another golfer over 72 holes goes, the pick of the options is a bet at odds of 2.05 with 888Sports about him finishing higher than Brandt Snedeker, who won the 2007 Wyndham Championship on a different course and was only 66th in last week's PGA Championship. Johnson should be the clear favourite versus Snedeker this week.
While Johnson is the headline Wyndham Championship pick, there are a few other golfers worth more than a second glance, particularly in 72-hole head-to-head markets.
Jason Bohn is a North Carolina specialist – four top-three finishes in 16 starts in the state of the Tar Heels – and his last two PGA Tour efforts have produced second and ninth places. Bohn is one of the PGA Tour's form putters and some bookmakers have matched him with Scott Stallings in the Wyndham Championship. Stallings was a creditable 14th in last year's edition of the tournament but, overall, his course form is inferior to that of Bohn. Also, Stallings could not tell anyone that he is feeling wonderful having missed the cut in four of his last five events. Bohn is available at odds of 1.91 at Bwin to beat Stallings.
Poor old Stallings is up against Chad Campbell in another Wyndham Championship 72-hole match. Campbell is a Bermuda lover – all of his PGA Tour victories have been on tracks that have those type of greens – he finished fourth in the 2012 renewal and, if one ignores the Reno-Tahoe Open that was played under a Modified Stableford scoring system, his last three efforts have been rewarded with seventh, 15th and 16th places. Campbell is trading at odds of around 1.83 to outperform Stallings and those seem like decent odds.
The FedExCup Play-offs will get under way next week with The Barclays at the Liberty National Golf Club in Jersey City.