Italy's Sports Betting Services Look for Switch from Turnover to GGR Taxation Scheme
Changes to Italy's gambling-related tax codes occurring within the context of the country's ongoing budget negotiations promise the possible end to the country's onerous "turnover" method of calculating taxes owed by the country's licensed bookmakers. Should a proposed budget amendment go into effect in 2016 and 2017, Italian bookmaking companies might soon be brought out from under a tax scheme that has rendered most of the companies unprofitable for several years, while also leaving the country's bettors wide open for many unlicensed, international operators.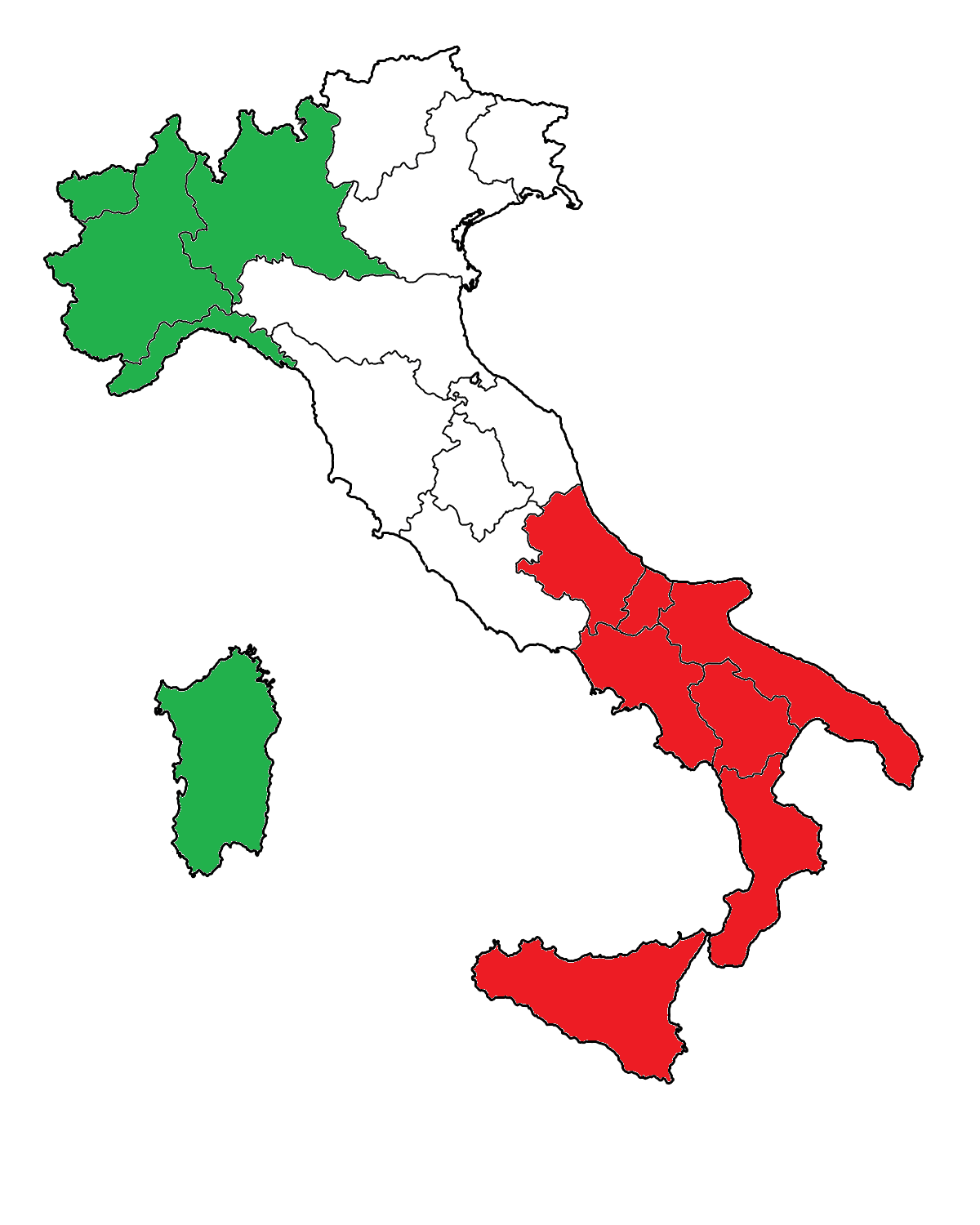 Debate continues regarding the exact form Italy's planned new online-gambling taxes will take, though the betting line now favors a shift from the old, hated turnover tax to a more equitable scheme based on GGR (Gross Gaming Revenue). The proposed GGR scheme is likely to result in significantly lessened taxes for Italy's approved gaming operators.
Under Italy's current turnover-style tax regime, the country's licensed sites have been assessed anywhere from 2% to 5% tax (varying according to type of wager) based on the entire betting handle. Though the number sounds small, 5% in many instances approximates the gross profit earned by a betting company on a match once both sides of a typical betting line, assuming relatively equal action, have been calculated. The hefty turnover tax left little or no room for operational overhead, promotions or other necessary parts of an online-gambling business's expected services.
Since there were few ways to make profits, Italy's licensed books have responded in recent years by narrowing the types of bets the offer and accepts. As a result, the country's official wagering numbers have shrunk. In 2009, according to several published summaries, Italy's online sports-betting handle was €168 million. But by 2013, officially, that number had shrunk roughly 20%, to about €135 million.
Obviously, much more betting was occurring, just not through the officially licensed and taxed channels. And that's why Italian legislators are back at the drawing board, trying again.
Under plans as currently contained in amendments to Italy's yet-to-be-approved budget, the proposed new GGR scheme would take effect in some market segments as early as January 1st, 2017. The proposed GGR rate of 22% (for online bets) or 18% (for land-based betting shops) sounds worse but is actually much, much lower, and will likely stimulate both growth in the licensed Italian sports-betting sector and a long-term increase i the tax revenue the country desires. Though not directly comparable, due to the differences in the way the methods are calculated, each 20% assessment based on GGR could be considered roughly equal to each 1% of assessment based on the old turnover method.
Other inclusions in the new Italian tax proposals include a 20% of GRR rate for defined "skill game" competitions, which in the online sphere includes both poker and daily fantasy sports (DFS). These changes would arrive first, according to an update from DLAPiper's Italy specialist, Giulio Coraggio, going into effect on January 1st, 2016. And a similar 20% of GGR rate would apply to online bingo, but like the proposed new sports betting rates, wouldn't go into effect until the start of 2017.
The changes, though likely, aren't yet guaranteed to occur. They're also, as is typical in gambling-related budgetary debates intertwined with other concerns. For instance, an approved proposal to generate a collective €500 million in licensing fees from operators of Italy's popular and profitable AWP ("Amusement With Prizes") video slots and VLT (Video Lottery Terminal) offerings has resulted in a challenge to Italy's Constitutional Court. As a result, the planned licensing regime for those machines' operators will likely be dropped from the 2016 budget.
Italy, like most countries around the globe, is continuing to struggle in assessing all online-gambling markets a fair tax burden while at the same time closing loopholes and deterring inducements for the country's citizens to play on unlicensed and untaxed sites. The new proposals, should they be approved and go into effect, appear to be a large step in the right direction.
bookmaking
GGR
Italian
Italy
Online gambling
sports betting
tax
turnover