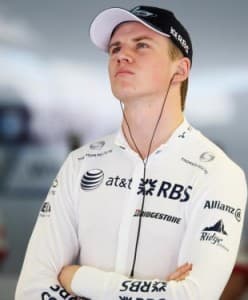 Formula One champion Sebastian Vettel is poisonous odds to win the Brazilian Grand Prix, the final event of this year's 19-race calendar that the German has dominated since August.
Vettel is a top priced 1.40 Youwin to win the Brazilian Grand Prix at Interlagos, extend his remarkable winning streak to nine races and prevent his Red Bull teammate, Mark Webber, exiting Formula One in glory.
Last week, Vettel won the United States Grand Prix to become the first Formula One driver to register eight consecutive victories in a single season. This week, Vettel will try to equal Michael Schumacher's 2004 record 13 wins in a single campaign. Vettel and Webber do not get along at all so one can bet that the German will not go out of his way to help the Australian bow out of Formula One with a race success, particularly with another milestone well in his sights.
But surely there are better long odds-on chances in the world of sports betting than Vettel at 1.40 to win the Brazilian Grand Prix. No-one doubts that Vettel should be the Interlagos race favourite but he has been around the same short odds for quite a few events in a row and his Brazilian Grand Prix credentials are not all that great.
First, Vettel has only claimed one Brazilian Grand Prix pole position and one Brazilian Grand Prix race victory since joining Red Bull in 2009. Vettel qualified 15th fastest for the 2009 Brazilian Grand Prix and, assisted by accidents, retirements and safety cars, finished in fourth place but a long way behind the winner, Webber. Vettel started the 2010 Brazilian Grand Prix from second position on the grid and he took the chequered flag first. Vettel made the best possible start of his Brazilian Grand Prix title defence in 2011 but he failed to convert pole position into race success, ending up second. The 2012 Brazilian Grand Prix saw Vettel clinch what was then his third championship crown but he did not shine at Interlagos, qualifying fourth and finishing sixth.
And second, rain is forecast to fall during the Brazilian Grand Prix. One should not be taking short odds about any driver in what could be a wet race, especially one with Vettel's relatively poor track numbers. Vettel has been the boss of Webber during their time as Red Bull colleagues but the fact is that the German has beaten the Australian only once in their four Brazilian Grand Prix races as teammates.
Perhaps the best Brazilian Grand Prix bet is to back Nico Hulkenberg to finish in the top six at odds of 2.25 with BetVictor. Most Formula One drivers have a favourite track and Interlagos, the Sao Paulo home of the Brazilian Grand Prix since 1990, is definitely the circuit that Hulkenberg wishes that he could race on more than once every season.
Hulkenberg made his Brazilian Grand Prix debut in 2010 and shocked Formula One by securing pole position. Hulkenberg gambled on tyres during the final qualifying session and it paid off handsomely, with the German posting a lap time more than one second faster than any other driver. Even though Hulkenberg was in an uncompetitive car, he steered his Williams to eighth place in the race. Hulkenberg's next Brazilian Grand Prix drive was last year when he qualified sixth fastest and finished fifth, fewer than six seconds behind Jenson Button. So Hulkenberg enjoys the event.
Hulkenberg was sixth in last week's United States Grand Prix and has posted top-six finishes in four of the seven races leading into this season's finale. Odds above the 2.00 mark about Hulkenberg finishing in the Brazilian Grand Prix top six are over the top so it looks like the strongest play.
Betting on the winner of the Brazilian Grand Prix holds no appeal whatsoever, with Vettel too short at odds of 1.40 and the obvious alternative, Webber, not getting one's pulse racing at odds of 5.50 Coral. Webber does too many things wrong to contemplate backing given the weather forecast.