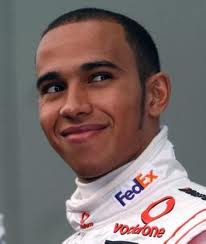 The United States Grand Prix at the Circuit of the Americas looks like it is Formula One champion Sebastian Vettel's race to lose but bookmakers have finally wised up to the German's superiority and framed their markets accordingly.
Vettel has won each of the last seven Formula One races – five of them from pole position – to drive away with the championship and leave bookmakers with no option but to quote him at odds of 1.35 to make it eight wins in a row.
Given that Vettel did not win the inaugural United States Grand Prix at the Circuit of the Americas one should not get sucked into taking such short odds about the German righting that wrong. Vettel is far and away the most likely winner of the penultimate race on this term's program but one will find better 1.35 shots in the world of sports betting.
Backing Vettel to give way to his Red Bull teammate, Mark Webber, does not appeal, either. There is no absolutely love lost between Vettel and Webber so the thought of the German moving aside to allow the Australian to claim his first win of the year is laughable, particularly as Vettel has his sights set on Formula One records. Alberto Ascari won nine races in a row across the 1952 and 1953 Formula One seasons.
United States Grand Prix betting without Vettel and Webber is the best way to attack the race, with BetVictor framing such a market. BetVictor has installed Lewis Hamilton as its favourite at odds of 3.50 and the Briton is the value play having taken the chequered flag first at the Circuit of the Americas 12 months ago. Hamilton was the only driver to get close to Vettel during qualifying for the 2012 United States Grand Prix, missing out on pole position by little more than one-tenth of a second. Only two other drivers – Webber and Romain Grosjean – got within one second of Vettel's time. On race day, Hamilton lost second place before entering the first corner but the Briton regained the spot when Webber retired on lap 17 and he overtook Vettel on lap 42. Hamilton finished the 56-lap race 0.675 seconds ahead of Vettel and nearly 40 seconds in front of third-placed Fernando Alonso.
Hamilton has had a miserable time while Vettel has strung seven wins together, posting just one top-three finish and losing to his Mercedes colleague, Nico Rosberg, five times. But Hamilton has been his own worst enemy in most of those seven races, getting frustrated whenever he finds himself in traffic and not looking after his car because he is far too aggressive in unfavourable situations. If Hamilton can start the United States Grand Prix from high up on the grid – and that is a reasonable possibility in the circumstance – then the Briton could put everything together and be a force.
Certainly the circumstances are in Hamilton's favour. Alonso is driving at less than 100 per cent fitness – the Ferrari star is putting himself through the pain barrier to take part – and Kimi Raikkonen is going to miss the rest of the term. Raikkonen says that it is because he is going to have back surgery but most Formula One fans suspect that it has a lot more to do with his ongoing pay dispute with Lotus.
Rosberg appears to be the major threat to Hamilton in the United States Grand Prix market without Vettel and Webber. Conservative punters could back both Mercedes men at odds of 3.50 and 3.75 respectively with BetVictor and thereby secure odds of just over 1.80 that one of them is the winner. With Alonso not at full strength and Grosjean behind one of the Mercedes vehicles in each of the last two races, dutching Hamilton and Rosberg appeals more than backing Vettel.