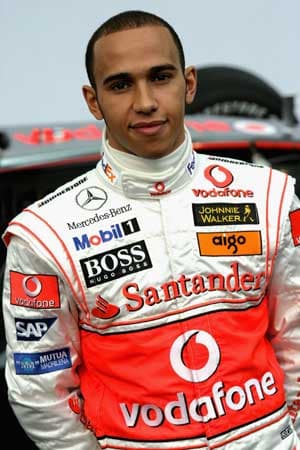 Defending champion Sebastien Vettel leads the Formula One title race by 38 points at the midway point of the season but the Red Bull driver must be a bit concerned about the form of Mercedes and, in particular, Lewis Hamilton.
Vettel is trading at 1.25 with Betfred to win the Formula One championship for the fourth year in a row, a remarkable feat that only Juan Manuel Fangio (1954 to 1957 inclusive) and Michael Schumacher (2000 to 2004 inclusive because he won five years in a row) have achieved previously. Vettel's consistency – he has four firsts, one second, two thirds and two fourths from his nine finishes this season – means that bookmakers are right to assess him as having an 80 per cent of joining Fangio and Schumacher on the honour roll.
But that does not mean that Formula One punters should back Vettel, in either the title market or the next batch of races, starting with this week's Belgian Grand Prix at Spa-Francorchamps, the favourite track of many drivers.
Formula One fans who have taken the four-week break to do their homework will know that five drivers – Fernando Alonso, Hamilton, Kimi Raikkonen, Nico Rosberg and Vettel – have won races this term in a championship that was billed as being the most competitive for many years. But what some aficionados may have missed is the dominance of one team in qualifying sessions, a dominance that looks like continuing.
Vettel kicked off the season with back-to-back poles in the Australian Grand Prix and the Malaysian Grand Prix but, apart from qualifying fastest in Canada, it has been a Mercedes shutout ever since the first two rounds, with Rosberg recording three poles and Hamilton claiming four.
Ladbrokes bookmakers have installed Hamilton at odds of 2.62 to be the Belgian Grand Prix pole sitter, which is fair and reasonable given that the British former world champion has started the last three races from first place on the grid and his Mercedes is better suited to Spa-Francorchamps than the Red Bulls in the hands of Mark Webber and Vettel.
But there is an even better value Belgian Grand Prix bet available because Bwin bookmakers are at 1.90 that the safety car will make at least one appearance during the race that is scheduled for 44 laps of just over seven kilometres. It is a classic case of bookmakers not conducting the appropriate research before going up with their odds, relying on season rather than race data.
Safety cars may appear in about 50% of grands prix but the figures differ wildly from track to track. And unfortunately for bookmakers who are allowing punters to get almost even money about this year's Belgian Grand Prix featuring at least one safety car, Spa-Francorchamps is a track with which safety car drivers are more familiar than most.
The safety car appeared during the 2012 Belgian Grand Prix after Romain Grosjean triggered a multi-car crash at the start. It was the fourth year in a row that the Belgian Grand Prix had featured at least one safety car. The 2011 race came to a temporary halt following a major accident involving Kamui Kobayashi and Hamilton on lap 13. The 2010 Belgian Grand Prix had not one but two safety-car periods, while the 2009 Belgian Grand Prix did not get off to the cleanest of starts, thereby forcing the survivors to go slowly while officials cleaned up the resulting mess.
There have been eight Belgian Grand Prix events over the last 10 years – the race did not appear on the Formula One calendar in either 2003 or 2006 – and six times the safety car has come out to stop play. Spa-Francorchamps is a fast, testing circuit that pushes drivers to their limits, which increases the probability of serious crashes – 47 motor sport competitors have met their maker at the track – and the Ardennes region is famous for its ever-changing weather conditions. Belgian Grand Prix participants have often had to contend with the Spa-Francorchamps circuit being dry in one area and wet in another. It really is a big challenge.
By all means back Hamilton to qualifying fastest for the Belgian Grand Prix but have a more substantial wager on the safety car appearing during Sunday's race. Bookmakers really ought to be offering odds much closer to 1.40 than 1.90.