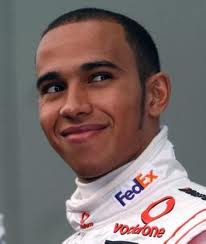 The Singapore Grand Prix is a leader's race so Bet365's exotic that enables one to back a driver to do the pole position and race win double is where the value lies.
On the Formula One calendar since 2008, the Singapore Grand Prix is the toughest race of the season. There are several reasons as to why the Singapore Grand Prix takes a greater toll on cars, drivers and tacticians than any other event.
First, the Singapore Grand Prix takes place on the Marina Bay Street Circuit, which numerous Formula One drivers have criticised for being excessively bumpy, even for a track that comprises public roads. The Marina Bay Street Circuit does improve as the three days of motor racing progresses but never does it come close to matching the smoothness of, say, Hockenheim or Silverstone, because of its dual purpose.
Second, while the Singapore Grand Prix takes place at night, the air temperature and humidity levels do not change all that much once darkness descends. Driving a Formula One car in the Singapore Grand Prix is as physically exhausting as riding a rollercoaster in a sauna, if that were possible.
Third, the Singapore Grand Prix is known for accidents, not least because thunderstorms are common at the time of night when the action takes place. Safety-car periods are regular occurrences, serving only to increase the pressure that drivers face while negotiating the tricky, tight track.
And fourth, drivers find it incredibly difficult to overtake Singapore Grand Prix opponents because the Marina Bay Street Circuit does not have many legitimate overtaking areas.
There have been five editions of the Singapore Grand Prix at the Marina Bay Street Circuit and the pole sitter has played a major role in each of them. In 2008, Felipe Massa was the fastest qualifier and he led the race until he had an awful pit stop in which Ferrari mechanics released him with the fuel hose still attached to his car. Massa went from first to last and ended up finishing 13th. In 2009, Lewis Hamilton was barely challenged as he did the pole-race double. In 2010, Fernando Alonso led from start to finish to match Hamilton's achievement. In 2011, Sebastian Vettel did not allow anyone to overtake him, celebrating his first such victory since the 2010 European Grand Prix. And in 2012, Hamilton was en route to turn his pole position into race success until his McLaren's gearbox gave up the ghost.
With a little more luck, the five Singapore Grand Prix pole sitters could have had a perfect record in the main event. So rather than backing a driver to qualify fastest and/or take the chequered flag first in the race itself, consider backing them to do the pole-race double with Bet365. Vettel is available at odds of 3.00 – he is a general 2.38 with most bookmakers to win the race on its own – but someone else makes greater appeal. That someone is Hamilton, who is trading at 7.00 to qualify fastest and take out the race.
Hamilton had a qualifying disaster in the Italian Grand Prix two weeks ago, bowing out on the second session after making a mistake on his first flying lap and suffering interference during his second attempt at posting a quick time. One can forgive horses one bad run. Forgive Hamilton for his Monza effort and focus a few other important statistics instead.
First, Hamilton had been the pole sitter in each of the four races before the Italian Grand Prix, with his Mercedes team earning eight of this term's dozen poles. Second, Hamilton registered the fastest in-race lap during the Italian Grand Prix. And third, Hamilton performed well in the Monaco Grand Prix that, like the Singapore Grand Prix, takes place on a demanding street circuit. Hamilton qualified second and finished fourth, while his Mercedes colleague, Nico Rosberg, did the pole-race double. Those facts are hard to ignore.
Hamilton is available at odds of 5.00 with Betfred to win the Singapore Grand Prix, while he is a top priced 2.62 with William Hill to occupy pole position. But the smarter play if one fancies Hamilton is to back him at 7.00 with Bet365 to do the pole-race double for the second time this season.