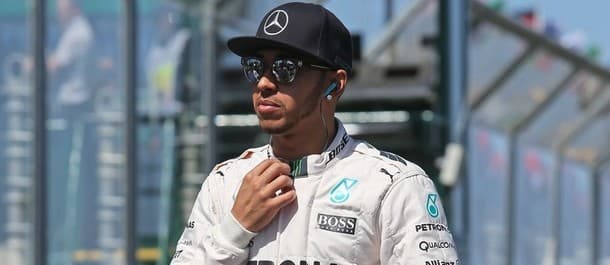 Mercedes dominated the Formula One season-opening Australian Grand Prix to such an extent that some of its opponents are complaining about the competition being predictable and some bookmakers are quoting odds about the Silver Arrows of Lewis Hamilton and Nico Rosberg winning every single race.
Red Bull is threatening to pull out of Formula One unless it sees action from competition organisers to level the playing field. Quite rightly, some Formula One pundits have accused Red Bull of breathtaking hypocrisy given that it did not voice any such complaints when it was at the front of the grid and winning grands prix as easily as Mercedes is now.
PaddyPower is listing odds of 3.75 that Mercedes wins every Formula One race this year and Ladbrokes is offering odds of 5.00 that Lewis Hamilton takes the chequered flag first in 14 or more grands prix, thereby beating the current record of 13 that Michael Schumacher and Vettel reached in 2004 and 2013 respectively. Schumacher's effort was superior to that of Vettel because he started one fewer race and so his win percentage of 72.22 was higher than his compatriot's 68.42.
The German Grand Prix does not look like taking place this year so the 2015 Formula One program will probably end up with 19 races, with the Abu Dhabi Grand Prix being the finale on Sunday 29 November. The likely cancellation of the German Grand Prix means that there could be just one race between the British Grand Prix on Sunday 5 July and the Belgian Grand Prix on Sunday 23 August. That seven-week period will be the time that Formula One teams work most feverishly to close the gap on Mercedes but, until then at least, the Silver Arrows should remain well out in front.
Can Mercedes winning every Formula One race this year? Well, Mercedes won 16 of last year's 19 races and Lewis Hamilton did not complete two of the three races that Red Bull driver Daniel Ricciardo won – the Hungarian Grand Prix was the only race that Mercedes did not win in which Hamilton finished. Hamilton stood on top of Formula One podiums 11 times in 2014, with Rosberg having the honour on five occasions.
Hamilton qualified for the Australian Grand Prix nearly 0.6 seconds faster than Rosberg and Williams driver Felipe Massa was nearly another 0.8 seconds back in third place on the grid. The Australian Grand Prix race was a procession that would have been even more Mercedes dominated had it not been for the safety car. Hamilton finished 1.36 seconds in front of Rosberg and Vettel was more than 30 seconds behind the Mercedes pair on his debut for Ferrari. Hamilton was value for a wider margin of victory than he recorded eventually.
For PaddyPower's odds of 3.75 to represent value then one has to rate Mercedes as a 1.07 winning chance or shorter in every one of the remaining 18 Formula One races this year. Bwin is quoting Mercedes at the short odds of 1.05 to win the Malaysian Grand Prix so 1.07 may be slightly overs – an 18-leg accumulator at odds of 1.05 works out at 2.40.
Hamilton would have to win 13 of the remaining 18 Formula One races this year to break the season record of Schumacher and Vettel and land a winning wager with Ladbrokes at odds of 5.00. Hamilton is trading at odds of 1.53 with Betfred and Totesport to win the Malaysian Grand Prix. Using odds of 1.50 to win and 3.00 not to win one did some complex number crunching and worked out that Hamilton should be trading at odds of around 2.75 to take out 13 or more of the remaining 18 races. So, if you are a Hamilton fan, there is nothing wrong with taking up Ladbrokes on their special offer.
Tips Summary
Hamilton to win 14+ Grands Prix
Odds: 5.00
Where to Bet: Ladbrokes
Formula One
Grand Prix
Lewis Hamilton
Mercedes
Nico Rosberg