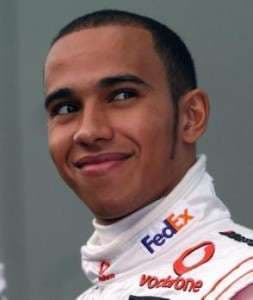 Mercedes-powered cars have won the last three editions of the Australian Grand Prix staged in even-numbered years and backing the Red Arrows factory team to triumph in Melbourne is the soundest way to approach betting on the 2014 race.
Punting on the Australian Grand Prix divides opinion. Some Formula One fans say that it is too hard because pre-season testing results are unreliable, while others say that it is the one race in which they have an advantage over bookmakers who, understandably, are reluctant to get too aggressive in opposing proven performers who struggled during testing.
One thinks that, given this year's pre-season testing data and the reluctance of bookmakers to offer long odds about defending Formula One champion Sebastian Vettel getting off to a winning start in Melbourne, the Australian Grand Prix is a race about which punters should be quite excited.
That is because the Mercedes team of Lewis Hamilton and Nico Rosberg were the clear stars of the four days of Formula One pre-season testing and yet bookmakers have not gone up with sufficiently short odds about them winning the Australian Grand Prix. Hamilton is available at odds of 3.50 with Ladbrokes, while Rosberg is trading at odds of 5.50 with Youwin. Both Mercedes drivers are overpriced and certainly there is an argument for backing both of them.
Red Bull principal Christian Horner has said that, based on his team's analysis, Mercedes could finish two laps ahead of the rest of the Australian Grand Prix field. While one must take Horner's comments with a liberal pinch of salt because he has been upping his use of mind games in the lead up to the season opener to deflect attention away from Red Bull's problems, he is not the type of guy who likes his forecasts to be a million miles from reality. One can take it as read that Horner really does think that Mercedes is superior to the other Formula One teams and by a fair margin at that.
Hamilton is a worthy Australian Grand Prix favourite. He won the Melbourne race at his second crack in 2008, he has four podium finishes from seven attempts and, in 2013, he was the fastest non-Red Bull driver in qualifying. He does not have the Albert Park record of, say, Jenson Button, who has won around the street circuit three times in the last five years, but his numbers are sufficiently good for him to headline the betting given the car that he is driving.
Rosberg was third behind Hamilton in the 2008 Australian Grand Prix but he does not have the Melbourne form to match that of his Mercedes teammate. Rosberg has failed to finish three of the eight Albert Park races that he has started and his Australian Grand Prix results since joining Mercedes in 2010 read one fifth, one 12th and two retirements. Mercedes does appear to have the best car in Formula One at the start of the 2014 season but, whereas one could make a strong case for backing Rosberg over Hamilton in title betting, one has to lean towards the Briton in race betting at the odds.
Given the difficulties that many of the Formula One teams experienced during their four days of pre-season testing, the Australian Grand Prix exotic market that may interest punters is the one pertaining to the number of classified drivers. Twenty-two drivers will line up in Melbourne and bookmakers think that almost half of them will fail to see the chequered flag on Sunday. But what does history say?
Over the last 10 Formula One seasons, the average percentage of classified drivers in the opening race has been 71.3%. Only once has less than half the field failed to finish and that was in 2008 when only drivers were classified in the Australian Grand Prix. If the historical average holds up then one can expect 15 drivers to finish the 2014 Australian Grand Prix so perhaps bookmakers are trading over/under lines that are a touch on the low side. More than thirteen classified drivers is available at odds of 2.55 with Bwin.