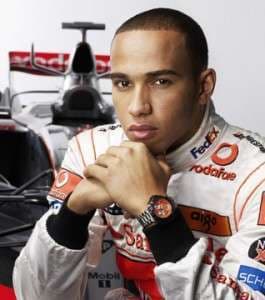 Mercedes was dominant in the Formula One season-opening Australian Grand Prix and history suggests that betting against it in the Malaysian Grand Prix would be folly.
Lewis Hamilton started the Australian Grand Prix from pole position and his Mercedes colleague, Nico Rosberg, qualified third fastest. Hamilton had engine problems in the first two laps of the race but Rosberg ensured that the Mercedes team had a winning start to the year, overtaking Hamilton and Red Bull driver Daniel Ricciardo before the first corner and racing away to win by an emphatic 26.777 seconds.
Red Bull boss Christian Horner opined before the Australian Grand Prix that Mercedes could win by two laps in Melbourne and, while he went somewhat over the top to make his point, he was correct in forecasting a bloodless victory for the Silver Arrows. Rosberg did not drive at 100 per cent and Hamilton had been quicker than him during qualifying.
Hamilton and Rosberg are the only two drivers trading at single-digit odds to win the Malaysian Grand Prix, with Hamilton available at odds of 3.00 with Betfred and Totesport and Rosberg on offer at odds of 3.25 with Boylesports and Ladbrokes. It is 15.00 bar Hamilton and Rosberg, which brings in Sebastian Vettel.
The Malaysian Grand Prix has been the second race on the Formula One calendar for 12 out of the last 13 years, with the exception being 2010 when it was the third event after those in Bahrain and Australia. It makes sense to see how many of the top performers in the first race of a season have gone on to be the top dogs in Malaysia second up.
Six times drivers have recorded back-to-back pole positions – Michael Schumacher (2001 and 2004), Jenson Button (2009), Vettel (2011 and 2013) and Hamilton (2012) – but, if one looks at teams rather than individuals, the tally climbs to nine out of 12, including five out of the last six.
Four times drivers have registered back-to-back race wins – Schumacher (2001 and 2004), Button (2009) and Vettel (2011) – but, if one looks at teams rather than individuals, the numbers improve to seven out of 12. Clearly, there is a strong positive correlation between success in the first race of the season and success in the year's second race.
Betting on the Malaysian Grand Prix winner boils down to a choice between Hamilton and Rosberg. The Malaysian Grand Prix is one of the Formula One events that Hamilton has not won during his illustrious career but he has finished on the podium in each of the last two years and he did outperform Rosberg in their first term as Mercedes teammates. Hamilton qualified fourth and finished third in comparison to Rosberg, who qualified sixth and finished fourth.
The potential for Mercedes to dominate the Malaysian Grand Prix makes many of the exotic markets unattractive. The most appealing of the outsiders is Jenson Button since he has a Mercedes-powered car, he is acknowledged as being one of the best drivers in wet conditions – the Malaysian Grand Prix is often contested in rain – and he has a decent track record, including an authoritative victory five years ago.
Button is available at 5.00 with BetVictor to win the Malaysian Grand Prix without Mercedes. Button was second in the equivalent market on the Australian Grand Prix, beaten only narrowly by his McLaren teammate, Kevin Magnussen in spite of qualifying six places behind the Dane on the grid. Magnussen is a Formula One debutant so most of the circuits, including Sepang, are new to him. If Magnussen is Button's greatest threat then those odds of 5.00 are more than fair.