GVC Holdings' takeover a few months back of troubled European online-gambling giant bwin.party appears to be going even better than GVC expected. In first-half financial results released yesterday, GVC announced record profits, a good chunk of which is directly due to the bwin.party acquisition.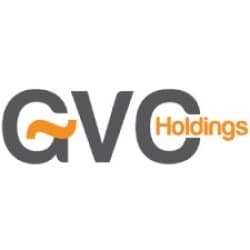 It's turned out to be a great run all around for GVC, which was the London Stock Exchange's standout climber for much of Thursday. GVC's share price jumped more than 6% before giving some of that climb back in late-day trading. But the overall numbers were and are impressive. Here's just some of what GVC disclosed in its first half of 2016 numbers:
Adjusted PBT (profit before tax) of €51.3m, compared to a skinnier €21.8m in H1 of 2015;
Clean EBITDA (earnings before interest, taxes, depreciation and amortization) of €91.2m, a big jump from €25.5m in EBITDA for H1 2015. That goes along with pro forma (calculated based on GVC's pre-acquisition framework) EBITDA growth of 42%, year over year;
Pro forma NGR (net gaming revenue) up 8% to €441.8m, a figure that jumps to 12% if currency adjustments are also factored in. Actual NGR more than tripled due to the bwin.party acquisition.
GVC also reported that its net debt was a little higher at the end of the first half of 2016 as compared to 2015, at €165.1m on June 30th compared to €154.3m last year. That hardly seems a concern, however, given that GVC effectively doubled in size via the bwin.party pickup. GVC also announced that on or ahead of schedule to achieve €125m in "annualised synergies" (elimination of redundant cost reductions) by the end of 2017. So the slightly higher debt appears of little immediate concern.
As for what was behind the surge, GVC alluded to several factors. First, all the GVC brands performed well, particular in sports betting, where the company's fortunes were bolstered by a great performance in Euro 2016 wagering. Punters did poorly at the three GVC-owned sports brands (SportingBet, Party and bwin) this past summer, and overall the company turned a whopping 18% gross profit on Euro 2016 betting action.
When one considers that the total sports betting handle for all of GVC's sports-betting divisions jumped to €2.11 billion in H1 of 2016, compared to just €823.7 in H1 of 2015, when GVC's numbers were derived solely from SportingBet, then it's pretty easy to see one of the factors behind the jump.
GVC also made quick roads at improving and streamlining its mobile offerings across all its brands. Mobile-based sports betting was up 55%, year over year, yet that paled compared to the 98% jump the company achieved in revenue from its casino and games offerings. GVC already had Foxy Bingo, a big English-language brand in that niche, and added to that with the reasonably strong PartyCasino offerings.
"I am delighted to report another period of significant growth," said GVC's CEO, Kenneth Alexander. "It is GVC's combination of hardworking, talented people and unique proprietary technology platform that has allowed us to achieve so much in such a short period. The Group operates in a highly competitive, increasingly regulated and taxed environment, GVC has never been better placed to face these challenges. Indeed, we believe the organic growth potential of the Group is now greater than originally anticipated at the time of the bwin.party transaction acquisition."
Speaking of that big bwin.party deal, in which GVC outlasted rival 888 in picking up the struggling company last year, GVC acknowledged that it was growth in the bwin brand, particularly in Germany, that helped key the resurgence. The financials listed several technical points, but the two easy-to-grasp biggies were sports-betting margins, which for bwin jumped to 10% from 7.7% year over year, again keyed in part by those healthy Euro 2016 numbers. According to a GVC presser, "Whilst sports results have been a factor, the actions we have taken at an operational level to improve performance have been a major contributor.
GVC was also quick, following the takeover, to reenergize the once-lagging bwin brand. In cross-selling, per GVC, "gaming revenues from bwin sports labels increased 27% year-on-year in H1, driven by more casino product and improved marketing."
Bwin.party's poor marketing and hapless management were part of the reason that old company was finally on the block last year. Following the merger of bwin and PartyGaming in 2011, the combined bwin.party entity managed to shed something over 80% of its market share, along with several hundreds of millions of Euros in actual cash losses.
It's tempting to wonder if 888 wouldn't have performed just as well, had it won the bwin.party bidding war instead of GVC. However, it hardly seems to matter: To the victor go the spoils.
Bwin
bwin.party
earnings
GVC
GVC Holdings
PartyCasino
PartyGaming
Sportingbet