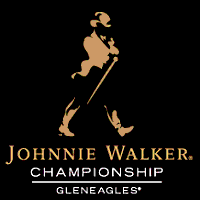 Edoardo Molinari won the 2010 Johnnie Walker Championship at Gleneagles and his brother, Francesco, is a worthy favourite to take out the 2013 edition at 15.00 with BoyleSports. This should be enough to keep you interested if you didn't like our picks for The Barcalys.
Francesco Molinari is one of the few golfers in the Johnnie Walker Championship at Gleneagles field that has the mix of good course and recent form for which punters look. The younger of the Molinari brothers has four top-10 finishes from seven Gleneagles appearances, including a third behind his sibling three years ago and a sixth behind Paul Lawrie in 2012. Francesco Molinari was 33rd in the final major of the season, the PGA Championship, so he is in decent nick.
There is little doubt that Francesco Molinari deserves to be at the top of the Johnnie Walker Championship at Gleneagles betting market but he has won only three tournaments since turning professional in 2004 and, as talented as he is, he does not appeal as a punting proposition at his odds. And unfortunately, bookmakers have paired Francesco Molinari with golfers who make backing him in 72-hole match bets unattractive as well. Punters have to look elsewhere.
The pick of the prices in the Johnnie Walker Championship at Gleneagles betting market is course specialist Mark Foster at 81.00 with Bwin. Foster has not participated in a European Tour event for the best part of a month since he posted his best result of the year. Foster finished fifth behind Michael Hoey in the M2M Russian Open so he will tee up at Gleneagles with his confidence replenished. Foster enjoys playing on the Scottish layout, with his excellent performances including a very near miss in 2011. Foster led the field at the turn on the final day but gave away his lead on the back nine and then could not get the better of Thomas Bjorn in a five-man, five-hole play-off for the title. Foster has won since his Gleneagles choke – he took out this year's Alfred Dunhill Championship – and his odds compensate for any mental weaknesses that he may have.
Seventy-two-hole match bets are the best way to make money from golf betting and bookmakers have paired Foster with Eduardo de la Riva. Foster knows Gleneagles like the back of his hand; de la Riva will be making his Gleneagles debut. Back Foster to beat de la Riva at 1.91 at Stan James.
Sticking with 72-hole match betting opportunities, defending Johnnie Walker Championship at Gleneagles champion Paul Lawrie appeals at Ladbrokes price 1.91 versus Marc Warren, who won the title in 2007. One can understand why bookmakers have paired Lawrie and Warren but, while the latter did well in the PGA Championship two weeks ago, his Gleneagles form is not as good as that of his Scottish compatriot. Lawrie has made the cut on his last four Gleneagles appearances, finishing in the top three twice. Since taking out the 2007 Johnnie Walker Championship at Gleneagles title, Warren has registered three missed cuts, a 56th and an 11th.
Stephen Gallacher warrants support at 1.91 (available at Stan James) to finish higher than Danny Willett in the Johnnie Walker Championship at Gleneagles. Gallacher has placed sixth in each of the last renewals, just two of his five top-10 finishes in his last nine Gleneagles starts. Willett has missed the cut twice in his three Gleneagles appearances and, all things considered, there is little between the recent form of the two golfers. Gallacher's course form sticks out like a sore thumb in this mediocre field.
Finally, Gregory Bourdy appeals to hold the Johnnie Walker Championship at Gleneagles aces over Raphael Jacquelin and merits 72-hole match bet interest at evens with Betfred. Bourdy has placed sixth, 10th and 15th on his last three Gleneagles starts, missing the cut only once in seven attempts. Jacquelin has registered three Gleneagles top 10s but he seems to have fallen out of love with the track, missing the cut three times in the last five years.