Remember a month or so ago, when Prince Ali Bin al Hussein of Jordan was the even-money choice to become FIFA's next president? That move toward Hussein, a reformer bent on ending much of the internal corruption that has marked FIFA's existence, came after the scandal-forced ejections of Sepp Blatter and Michael Platini at the top of FIFA's pyramid.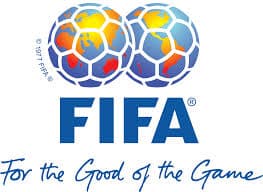 Except, following the announcement of the five finalists for election to the FIFA presidency, Hussein's not the favorite, not even close. And to a lot of people, that's a sign that it's going to be (corrupt) business as usual behind FIFA's doors, until such time as the battering rams come visiting again.
Let's first take a look at those finalists. FIFA announced the names of the five this week, a month ahead of the election on February 26th. Those five are Prince Ali bin al Hussein, Sheikh Salman bin Ebrahim al Khalifa (of Bahrain), Gianni Infantino (Switzerland/Italy), Tokyo Sexwale (South Africa) and Jerome Champagne (France).
The current betting favorite? That's Shiekh Salman, who has moved from the second tier of candidates to being the dominant frontrunner, at odds between 4:9 and 7:10 on the half dozen or so prominent Euro bookmakers offering action on the election.
Those odds have been shifting Salman's way all month, an indication that a backdoor deal is in the works. And there seems to be little doubt that some sort of dealmaking has, indeed, occurred. Earlier this month, Hussein protested that a "Memo of Understanding" reached between and publicized by the African Football Confederation (CAF) and the Asian Football Confederation (AFC) is part of an attempt orchestrated by Salman and his backers to put together a rules-bending bloc vote that puts Shiekh Salman in the FIFa president's chair.
Hussein's formal complaint to FIFA's Ad-hoc Electoral Committee included the following accusations:
"I am concerned that there has been an attempt to breach electoral rules in the FIFA Presidential election. I have written to the FIFA Ad-Hoc Electoral Committee informing them of my concerns and asking them to examine the matter," he said in a statement. "I have always promoted cross-regional understanding, however the timing of this MOU between the AFC and the CAF looks like a blatant attempt to engineer a bloc vote.

"Africa's proud football associations are not for sale and development resources belonging to national football associations should not be used by presidential candidates and confederation presidents for political expediency. Questions must be asked: Was this deal approved by the members of the executive committees of both the AFC and CAF and is the timing of the announcement, prior to a Presidential election, acceptable?

"Now more than ever, this apparent exploitation of confederation resources shows the world that the actions of individuals must stop bringing FIFA into disrepute."
So rolls FIFA, if one gives credence to the allegations. But is there really fire beneath the smoke?
Quite likely so, else these election odds could not have made much an extreme shift in the manner that they have. While it's true that as a reform candidate, Prince Ali was always going to be a high-risk candidate, the huge shift in support away from him and toward Salman is really only explained by a big deal being done.
Salman is far from a clean slate, anyway, still facing some global human-rights heat for his crackdown role in the "Arab Spring" protests of 2011; Bahrain was among the countries where the most severe protests occurred. (And if you don't understand how that issue ties into the 2022 Qatar World Cup package and the various human-rights allegations already launched over that, you haven't really been paying attention.)
And there's a lot more, from the cloudy way in which FIFA determines its presidential candidates to the shrouded mysteries ob how much of this backdoor financing and wheeling-and-dealing occurs. In other words, it seem like business as usual at FIFA. Shiekh Salman's now-likely election is sure to bring global cries that the faces at the top might have changed, but the internal corruption that's long been FIFA's hallmark is as ceaseless as ever.
election
FIFA
Hussein
president
Prince Ali
Qatar
Shiekh Salman
world cup