Australia secured the Ashes in Perth, delivering the victory by an innings and 41 runs. The series was wrapped inside 15 days for the second time on the bounce down under, leaving England in a desperate battle to save their dignity.
The Three Lions have won the toss in all three matches – the one thing that has gone right for Joe Root. However, once again his side squandered a position of strength, falling from 368-4 to 403 all out.
Australia and Steve Smith were unforgiving, with the captain scoring a double century, while Mitchell Marsh scored his maiden Test match hundred. The Baggy Greens piled on over 650 runs, leaving England with a battle to avoid a humiliating defeat.
Root's men collapsed to suffer a crushing loss, surrendering the urn in the process. England still have to play the final two matches of the series before the post-mortems can begin. They will be boosted in Melbourne by the absence of Mitchell Starc with an injured heel.
The Three Lions have to find a way to end their losing streak on the road, which now stretches to seven games. Smith and the Aussies will be looking for another whitewash victory to compound their England's woes. We'll now break down the contest using the latest betting odds.
England's Top Batsman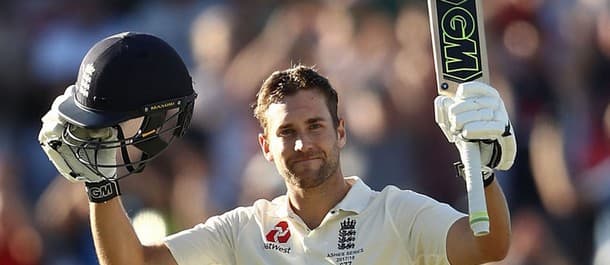 The Three Lions' key men have not been on form this series. Root has collapsed under the pressure of the captaincy, scoring just 176 runs in his six innings. The 26-year-old had to have an outstanding series of performances for England to have a realistic chance of retaining the urn. At Perth he needed to be step up for his team, but played two loose shots, which played a significant role in his side's defeat. There's still time for the Yorkshireman to salvage England's dignity down under and a century at Melbourne will at least stave off personal criticism of his game.
Dawid Malan has been the only England batsman to stand up and be counted during the tour. He scored his maiden Test match century in Perth, notching 140. The 30-year-old will still be regretting the loose shot he played to lose his wicket to Nathan Lyon. His dismissal sparked England's collapse and turned that could have be a score of 500 plus into a shade over 400. Malan will be hungry to capitalise on his impressive form and at odds of 6.50Bet €100 to win €65011/2Bet £100 to win £650+550Bet $100 to win $6505.50Bet HK$100 to win HK$6505.50Bet Rp100 to win Rp650-0.1818Bet RM100 to win RM650 with Betway – he provides good value to lead the way for the Three Lions.
Australia's Top Batsman
Smith has been outstanding in the series, dominating the England bowlers. His innings of 239 was his highest score in Test cricket and was crucial in delivering the urn back to Australian hands. The Baggy Greens have been reliant on their skipper in the middle order as the rest of the line-up have had issues against the England seamers. The Marsh brothers have eased the burden with crucial hundreds and may have to take on a more a significant role in Melbourne. Smith took a blow during net practice, suffering a blow to the right hand. With the series secure Australia may opt to rest their skipper to ensure that he's fit for the challenges to come.
Usman Khawaja has shown signs of life in his last two matches, but he still has a lot to prove in Test cricket. The 31-year-old's future in the team has been under threat and he will need a strong end to the series to ensure that he retains his place. He has scored two fifties, although he will have his sights set on three figures in Melbourne. Khawaja has notched one of his five centuries at the MCG. On his last outing there he fell three runs short of a ton against Pakistan. Back him at odds of 6.50Bet €100 to win €65011/2Bet £100 to win £650+550Bet $100 to win $6505.50Bet HK$100 to win HK$6505.50Bet Rp100 to win Rp650-0.1818Bet RM100 to win RM650 with BetVictor if Smith is not able to play.
England's Top Bowler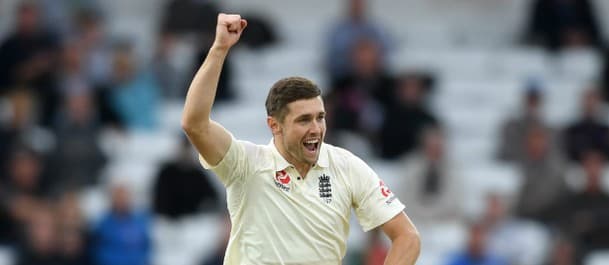 England's attack outside of James Anderson has been extremely poor. The 35-year-old has taken 12 wickets at an average of 25.83 – the only Three Lions' bowler to boast an average under 35. Craig Overton has shown promise, but he will miss the match after suffering a rib injury. Chris Woakes has been predictably timid on Australian surfaces, offering nothing other than control.
However, the two big disappointments have been Stuart Broad and Moeen Ali. Broad is on the worst run of form on his career, failing to add a semblance of a threat. He averages 61.08 thus far, taking just five wickets. Ali has been worse with his three scalps coming in at 105.33 per strike.
Root needs more from his attack in Melbourne where Tom Curran will likely make his debut. A raft of injuries have paved the way for him to feature, but he has shown talent in his brief career. England need a performance from someone other than Anderson. The seamer has had success in Melbourne averaging 23.11 and taking nine wickets in his two matches. It suggests Woakes could have similar good fortune – so for value take Woakes to lead the wicket column at odds of 4.50Bet €100 to win €4507/2Bet £100 to win £450+350Bet $100 to win $4503.50Bet HK$100 to win HK$4503.50Bet Rp100 to win Rp450-0.2857Bet RM100 to win RM450 with Betway.
Australia's Top Bowler
The leading wicket taker of the series Starc has been ruled out of action at the MCG with a sore heel. Jackson Bird has been called into action to replace the paceman, although he's not the same type of bowler. Pat Cummins and Josh Hazlewood will have to improve the levels of their performance, with the latter building off his five-wicket haul in Perth. Hazlewood capitalised on the wet conditions on the final day to run through England's lower order, guiding his side over the line. Cummins took the final wicket to fall as he snagged the scalp Woakes.
Hazlewood has struggled in his outings at the MCG, taking seven wickets at an average of 41.85. Cummins has not played a Test in Melbourne and has played a peripheral role during the series. Therefore the stage could be set for Lyon to shine for the Aussies. The 30-year-old has tormented England's left-handers during the series, claiming 14 wickets at an average of 26.07. He has a decent a decent record at Melbourne and his side will need him to rise to the occasion at odds of 5.00Bet €100 to win €5004/1Bet £100 to win £500+400Bet $100 to win $5004.00Bet HK$100 to win HK$5004.00Bet Rp100 to win Rp500-0.2500Bet RM100 to win RM500 with 888Sport.
Winner
With Starc and potentially Smith out of action, England have a great opportunity to end their losing streak in Australia. Even if the Australia skipper plays he's likely not to be at 100%. The loss of the leading wicket taker will spare the Three Lions' batsmen from a bouncer barrage.
England have had their moments in the series, but have not be able to win the crucial stages of the match. Melbourne could offer the movement their seamers need to get on top and that could sway the contest in their favour. Back the Three Lions to secure the win at odds of 5.50Bet €100 to win €5509/2Bet £100 to win £550+450Bet $100 to win $5504.50Bet HK$100 to win HK$5504.50Bet Rp100 to win Rp550-0.2222Bet RM100 to win RM550 with Betway.
Tips Summary
England To Beat Australia 4th Test
Tuesday 26th December – Saturday 30th December 2017
Odds: 5.50Bet €100 to win €5509/2Bet £100 to win £550+450Bet $100 to win $5504.50Bet HK$100 to win HK$5504.50Bet Rp100 to win Rp550-0.2222Bet RM100 to win RM550
Dawid Malan To Be England's Top Batsman
Tuesday 26th December – Saturday 30th December 2017
Odds: 6.50Bet €100 to win €65011/2Bet £100 to win £650+550Bet $100 to win $6505.50Bet HK$100 to win HK$6505.50Bet Rp100 to win Rp650-0.1818Bet RM100 to win RM650
Usman Khawaja To Be Australia's Top Batsman
Tuesday 26th December – Saturday 30th December 2017
Odds: 6.50Bet €100 to win €65011/2Bet £100 to win £650+550Bet $100 to win $6505.50Bet HK$100 to win HK$6505.50Bet Rp100 to win Rp650-0.1818Bet RM100 to win RM650
Chris Woakes To Be England's Top Bowler
Tuesday 26th December – Saturday 30th December 2017
Odds: 4.50Bet €100 to win €4507/2Bet £100 to win £450+350Bet $100 to win $4503.50Bet HK$100 to win HK$4503.50Bet Rp100 to win Rp450-0.2857Bet RM100 to win RM450
Nathan Lyon To Be Australia's Top Bowler
Tuesday 26th December – Saturday 30th December 2017
Odds: 5.00Bet €100 to win €5004/1Bet £100 to win £500+400Bet $100 to win $5004.00Bet HK$100 to win HK$5004.00Bet Rp100 to win Rp500-0.2500Bet RM100 to win RM500
ashes
Australia
cricket
England
Joe Root