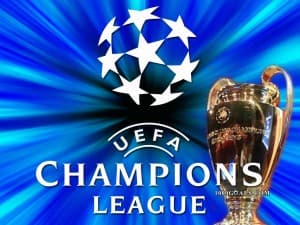 This season's UEFA Champions League kicked off more than two months ago but it is only now, in the middle of September 2012, that it starts to captivate football fans not only throughout Europe but also around the world.
Take one look at this term's UEFA Champions League betting and one could be forgiven for thinking that the competition is going to be as interesting as a Scottish Premier League without Rangers. And one knows how interesting that domestic championship is going to be for the next few years.
Many top European bookmakers are betting 10-1 bar all the UEFA Champions League teams with the exception of Spanish La Liga giants Barcelona and Real Madrid. According to the world's odds setters, the likes of Bayern Munchen, Manchester City and Manchester United are nuisance value to the Clasico rivals but little more than that. Is that really all that they are?
That Barcelona or Real Madrid takes out this season's UEFA Champions League is, according to bookmakers, something like a 6-5 chance since Barca is generally 5-2 and Real is either 4-1 or 9-2 with the vast majority of turf accountants.
No-one disputes that Barcelona and Real Madrid are great to watch, particularly the former for whom Lionel Messi – the best player since Diego Maradona and the first Argentinian worthy to be mentioned in the same breath as the man who pretty much won the 1986 FIFA World Cup on his own – is superb on the ball even under the tightest of marking.
But are Barca and Real really streets ahead of Bayern, City, United and other sides, including defending champion Chelsea and last term's undefeated Italian Serie A title winner, Juventus? Is this an example of bookmakers – and punters – ignoring Public Enemy and believing the hype? Examine the records and one may come to the conclusion that it is.
For starters, Spanish sides have won only two of the last six UEFA Champions League tournaments or three of the last 10 if one goes back to the Old Trafford final between Milan and Juventus that the Rossoneri won on penalty kicks.
Second, Spain has supplied only three UEFA Champions League finalists in the last 10 competitions. Three out of 20 is a terrible strike rate for a country that, if one believes the odds about this year's tournament are accurate, is far more likely than any other nation to provide the winner. Of the last 20 UEFA Champions League finalists, England has been represented by eight teams, Italy by five, Spain by three, Germany by two, France by one and Portugal by one.
Third, there is a very simple reason why Barcelona and Real Madrid finished last term's Spanish La Liga 30 and 39 points respectively ahead of Valencia. The Spanish championship is not contested on a level playing field, with Barca and Real receiving the lion's share of television rights monies. The Spanish La Liga is hopelessly skewed in favour of Barcelona and Real Madrid, who find themselves short of match practice against top teams domestically, which hinders their UEFA Champions League campaigns when the going gets tough.
Now for some Barcelona-specific comments. Barca did not win either the UEFA Champions League or the Spanish La Liga last season yet they are just 5-2 to triumph in European club football's most prestigious tournament this term. That does not make much sense, particularly as Barcelona has started a new chapter in its history with Pep Guardiola standing down after four seasons at the helm. Tito Vilanova has very big shoes to fill and one should not be rushing to take short odds about him filling them successfully, even with a genius such as Messi to implement his strategies on the pitch.
Barcelona will attract support, even at 5-2, to make this term's UEFA Champions League its fifth triumph in the continental competition. But that will say more about the size and lack of betting intelligence of their worldwide fan base. Any sensible, rational punter would not take 5-2 about Barca, who will have to get out of their group and win four straight knockout ties against opponents unknown currently before getting their hands on the rather large trophy.
The UEFA Champions League is not like, say, a Grand Slam men's singles tournament. One does not have a good idea as to whom the main contenders will meet at the business end of the competition. Barcelona, through no fault of its own, may run into heavyweight after heavyweight in the sudden-death phase, depending on how the various groups play out. The knockout stage make-up is far too random to get involved at tournament win odds of around 5-2. There is no value in it.
Surely both City and United represent smarter ante-post UEFA Champions League bets than either Barcelona and Real Madrid since both clubs from the cotton city are available at 10-1 in places. If one had to pick one of the Manchester teams it would have to be City since its defence looks less likely to concede soft goals and its cheque book, which could be opened during the competition, is much, much larger.
City has drawn a tough UEFA Champions League group but any side that cannot qualify for the last 16 out of any section does not deserve to go on and win the tournament. If City is good enough to win its first UEFA Champions League title – and it is – then it will get past the round-robin phase.
The UEFA Champions League gets serious from Tuesday 18 September 2012. If one is serious about value betting, one will steer clear of the Spanish favourites, especially Barcelona, because they are too short in the market.
If you'd like a cheeky punt on Manchester City or any other team for that matter, we recommend www.betfred.com who offer the best prices on Champions League betting, as well as a number of weekly specials for all the Champions league games.