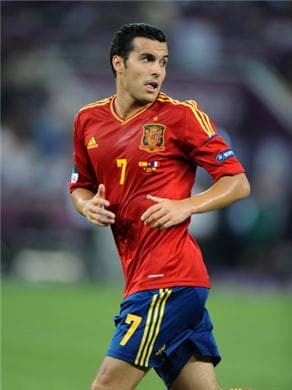 Brazil is the most successful nation in FIFA Confederations Cup history but the three-time tournament winner is a false favourite for the ninth edition of what has developed into a pre-FIFA World Cup competition in the main event's country.
Eight teams – Brazil, Italy, Japan, Mexico, Nigeria, Spain, Tahiti and Uruguay – will compete from Saturday 15 June 2013 to Sunday 30 June 2013, with bookmakers putting the host nation at the head of tournament betting. Brazil is trading at odds of around 6-4 (with Coral) to win its third FIFA Confederations Cup title in a row and its fourth edition of event overall.
The FIFA/Coca-Cola World Ranking is a widely criticised tool because, particularly in its infancy, it was easy to pick holes in some of its results. However, FIFA's statisticians have ironed out a lot of the creases over time and, as it stands today, it is a much more accurate assessment of the relative strength and weaknesses of national sides.
The Thursday 6 June 2013 pre-FIFA Confederations Cup update of the FIFA/Coca-Cola World Ranking saw Brazil drop to 22nd place on 872 points. Never before has Brazil been ranked so lowly since the first edition of the list came out in 1993 and, while one can argue that the Selecao's slide has a bit to do with it playing only friendlies in recent times, it would be wrong to absolve Brazil of all blame for its fall.
Brazil has won only two of its last eight matches, with its results being wins over France (3-0 at home) and Bolivia (4-0 away), draws with England (2-2 at home), Chile (2-2 at home), Russia (1-1 in London) and Italy (2-2 in Geneva) and losses to England (1-2 away) and Argentina (1-2 away).
Another factor worth considering is that Brazil has not played a truly competitive match for almost two years and that the FIFA Confederations Cup 2013 is as much about providing the Selecao with meaningful games as anything else. Brazil needs to get back its hard edge and fast.
In part, one can understand why bookmakers are taking no chances with Brazil. The FIFA Confederations Cup 2013 is weak, featuring only one team ranked in the top seven and only two in the top 16. On paper, it is a tournament that may not a lot of winning so the home side merits respect.
But Brazil should not be trading at longer odds than Spain, the FIFA World Cup 2010 and UEFA Euro 2012 winner that is top of the FIFA/Coca-Cola World Ranking by just shy of 200 points and has not lost any of its last 21 matches – 16 wins and five draws – regardless of status and last dropped a game that was more than a friendly in the early stages of the aforementioned event in South Africa three years ago.
Spain coach Vicente Del Bosque has picked a strong squad for the FIFA Confederations Cup 2013 and such is the remarkable run that the world and European champion is on that the likelihood of the Spaniards giving it up easily is slim.
At odds of around 7-4 (at BetVictor) and drawn in the weaker of the two groups – Spain is in the same section as Nigeria (ranked 31st), Tahiti (ranked 138th) and Uruguay (ranked 19th) – what would have to rank as one of the world's strongest national teams ever represents the best value option in betting on the FIFA Confederations Cup 2013 winner.
Of the exotic FIFA Confederations Cup 2013 markets, the one that catches the eye is the one on the top goal scorer. It makes sense to pick out a Spain player, not least because the Spaniards get 90 minutes to run Tahiti ragged in the second batch of Group B games. The Tahitians do not play many genuinely top-class sides but, for example, they lost their last match versus Australia by a 9-0 margin and their last four games against New Zealand have produced a total loss of 0-20. Spain really ought to have a field day.
Given the odds available, it makes sense to back more than one Spain player. The two men worth considering are Pedro, who is available at odds of around 25-1 even though he has scored five goals in Spain's last five matches and Fernando Torres, who started up front versus Haiti a few days ago. The Chelsea striker is as short as 7-1 and as long as 14-1.