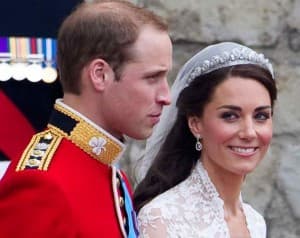 Never have twins been born into prominent positions in the British line of succession but that has not stopped punters gambling on the Duke and Duchess of Cambridge welcoming more than one child into the world in the middle of 2013.
According to the latest British statistics, the multiple maternity rate is around 16 per 1,000 women giving birth, which means that the true odds of the average British woman having twins or upwards are around the 66-1 mark.
And research shows that there are several factors that will either increase or decrease the chance of a multiple birth. For example, women who are over the age of 35 years, tall, obese, conceived with the assistance of fertility treatments and/or members of a maternal line with a history of twins or upwards have a probability higher than the average.
Punters have backed the odds about the Duchess of Cambridge giving birth to more than one child from around 33-1 into around 9-1 simply because the condition that resulted in Her Royal Highness being admitted to hospital is one that is associated with multiple births. Hyperemesis gravidarum is a severe form of morning sickness that it is thought increases the likelihood of twins or upwards by about 300 per cent.
Unless one is a punter with access to an ultrasound image showing more than one child growing inside the Duchess of Cambridge – and that is incredibly unlikely – there is no reason whatsoever to take part in the gamble. Her Royal Highness is tall by British standards – she is about five inches above the mean – but she is neither over the age of 35 nor obese and she has no other factors working for her.
One would have to say that fair odds about the Duchess of Cambridge having a multiple birth would be no shorter than 25-1, even accounting for hyperemesis gravidarum. Any punter who takes odds which are as short as 5-1 should be warned off gambling because it is something simply not for them.
What is more interesting from an exotic betting perspective is the market on the name of the Duchess of Cambridge's first child. Some bookmakers are reporting good money for Elizabeth and that makes a great deal of sense. If one thinks that Her Royal Highness will have a girl could do a lot worse than snap up the odds of around 16-1 that are still available with some off-the-pace organisations.
Elizabeth is a name that runs through both the House of Windsor and the Middleton family. The Duke of Cambridge's grandmother and great grandmother are/were Elizabeths. The Duchess of Cambridge's middle name is Elizabeth, which she inherited from her mother, Carole Elizabeth Middleton.
With the Commonwealth realms in the process of legislating to end male primogeniture, a first-born girl would remain next line behind the Duke of Cambridge even if a boy were born into the family thereafter. So one could make a case for the Cambridges going with Elizabeth if they had a girl because the child would become Elizabeth III in later life.
Surely one name that punters can rule out is Diana, which is trading at between 9-1 and 20-1. One cannot see the Duke of Cambridge burdening his daughter with the name of his late mother. Much more likely is the inclusion of Diana among the multiple middle names that royal babies usually receive. For example, the Duke, his brother and his father have three middle names, with all of them sporting Arthur somewhere.